Unlock your true potential by getting the ultimate weapons in Anime Sword Simulator, a popular Roblox simulator game that combines multiple anime universes into one. Right from the start of the game, you'll notice Energy is one of the main things you'll need to progress. You get it like most other simulator games on Roblox: by spamming your mouse button.
Another method of getting Energy (and other rewards) fast is by using codes. When you enter the codes we have listed into the game, you are awarded helpful resources—mostly Boosts and Energy. You need Rebirth with Energy to get Gems, which are used to purchase Eggs and upgrades for your character. Be careful when you Rebirth, as it completely resets your Energy!
While you're using our Anime Sword Simulator codes, don't forget to check out our codes lists for other similar anime-themed Roblox games. We have the latest codes for anime simulator games like Anime Warriors Simulator, Demon Soul Simulator, and Anime Plush Simulator. If you want to play other game types, we also have codes for Shindo Life and All Star Tower Defense!
All Roblox Anime Sword Simulator Codes List
Updated June 7, 2022

Added new codes
Anime Sword Simulator Codes (Working)
Here's a look at all the working Anime Sword Simulator codes.
levelup—Redeem for a Super Lucky Boost (New)
energym—Redeem for 2 Trip Energy Boosts (New)
awaitseason—Redeem for 2 Triple Energy Boosts (New)
gmarket—Redeem for 1.25k Energy (New)
???—Redeem for free rewards (New)
clashzone_fc—Redeem for free rewards (New)
gseller—Redeem for 500 Energy (New)
release—Redeem for 250 Energy (New)
Anime Sword Simulator Codes (Expired)
These Anime Sword Simulator codes no longer work.
Roblox Anime Sword Simulator Frequently Asked Questions
How to Redeem Anime Sword Simulator Codes
Redeeming codes for free rewards in Anime Sword Simulator is easy.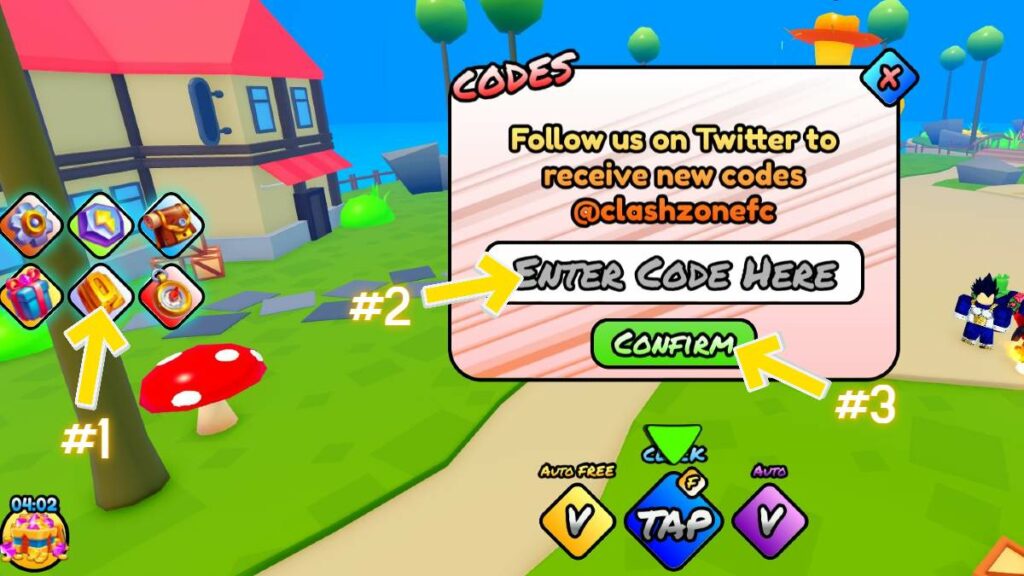 In the game, press the Codes button (Gold Bars) on the left side of the screen.
In the text box, enter the code exactly as it appears in the list above.
Press the Confirm button to claim your reward!
How can you get more Anime Sword Simulator codes?
Anime Sword Simulator developer Gamers A+ regularly interacts with their community and keeps them up to date on major changes to the game, including patches, updates, and new codes. The fastest way to get comes as soon as they drop is by either following the owner @clashzonefc on Twitter or by involving yourself with the game's official Discord community. You can also pay attention to the Group page to see if they every post new codes on the group wall!
What are Gems in Anime Sword Simulator and how do I get them?
Gems are one of the primary forms of currency in Anime Sword Simulator that you use to purchase upgrades to your character and pets that boost your collection rates. You can get Gems by going to the Rebirth area in the main lobby and purchasing Rebirths with your accumulated Energy. But, be mindful: when you purchase a Rebirth, it resets your energy!
What is Anime Sword Simulator?
Anime Sword Simulator is a popular Roblox simulator game that combines multiple anime universes together. Unlike most other simulators, Anime Sword Simulator focuses on purchasing rebirths as a means to increase your stats. As you get more Rebirths and Gems, you are able to upgrade your character to higher tiers and purchase more expensive (but more valuable) eggs!
If you're looking for codes for other games, we have a ton of them in our Roblox Game Codes post! You can also get a bunch of free stuff via our Roblox Promo Codes page.