Some of the best Roblox games are inspired by fan-favorite stories and series, such as one of the most beloved: Harry Potter. Harry Potter is filled with some of the most thrilling adventures, friendships, and, best of all, magic. We compiled a list of all the best wizarding worlds and magical experiences on Roblox that truly gave us that Harry Potter feel. Try them out and let us know which ones you enjoyed the most.
Best Wizard Games on Roblox
World of Sorcery
The World of Sorcery has one of the most impressive replicas of Hogwarts castle, with some many locations to explore. You get to choose your school house and attend classes where you will gain knowledge and level up. The more you level up and gain knowledge, the more spells you will be able to perform, which you can learn from classes or by finding them in hidden locations around the castle. Choose to roleplay with fellow students and look out for other special events you can attend.
Ro-Wizard
Ro-Wizards is another experience with a Hogwarts castle setting where you can learn spells and gain XP by attending classes and completing various events. You also complete special missions to gain XP, which turn into points as you level up and use to unlock new spells. Explore the many secrets of the castle, roleplay with friends, or even use your spells to defeat creatures around the grounds.
Wizard Legends
Wizard Legends is an exploration and harvesting type game, where you collect mana and mushrooms to purchase upgrades and special pets that boost your skills. Although it is a bit more fantasy based then Harry Potter, you'll still find lots of related elements, such as four houses you can be sorted into, spells you can cast, and even some familiar characters like a twist on Professor McGonagall and the Sorting Hat. Discover new locations and use your magic to fight other players or bots.
Wizard Wars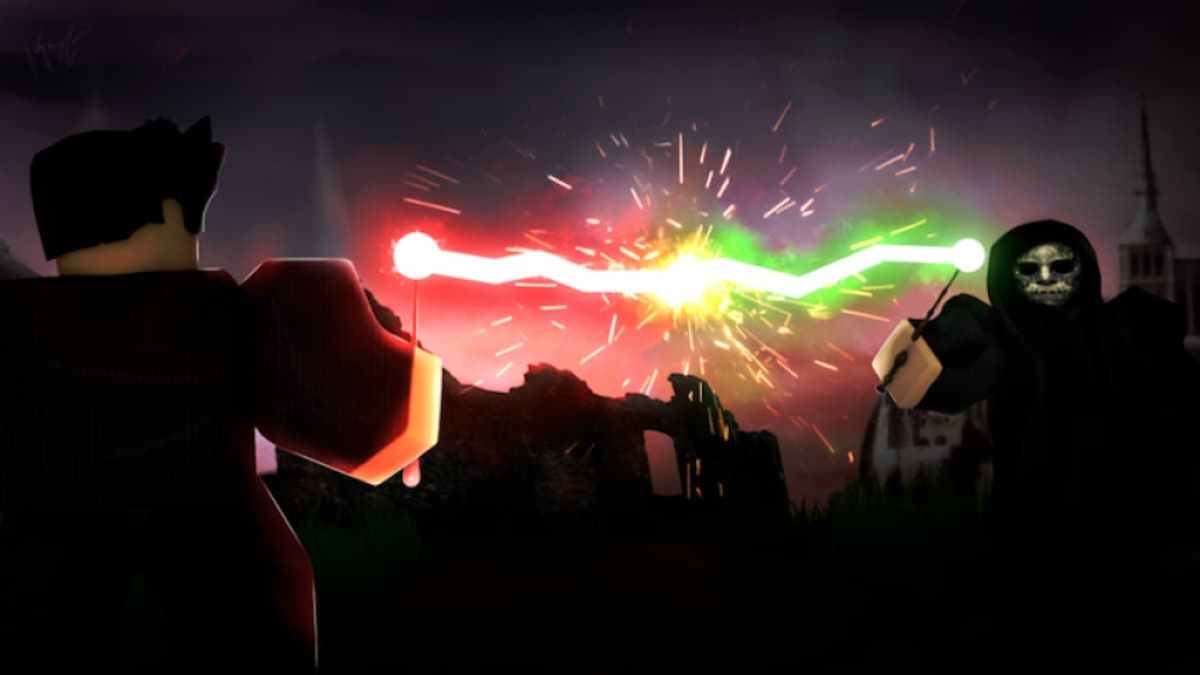 Wizard Wars is the ultimate spell battlegrounds with all Harry Potter based spells. This difficult PvP experience requires players to actually say the spells they want to cast by typing into the chat the name of the spell and then directing it toward their opponents. Defeating other players will earn you honor points which can be used to purchase fun new cosmetics like wands and other accessories, as well as earn new wizard ranks.
Wizard Tycoon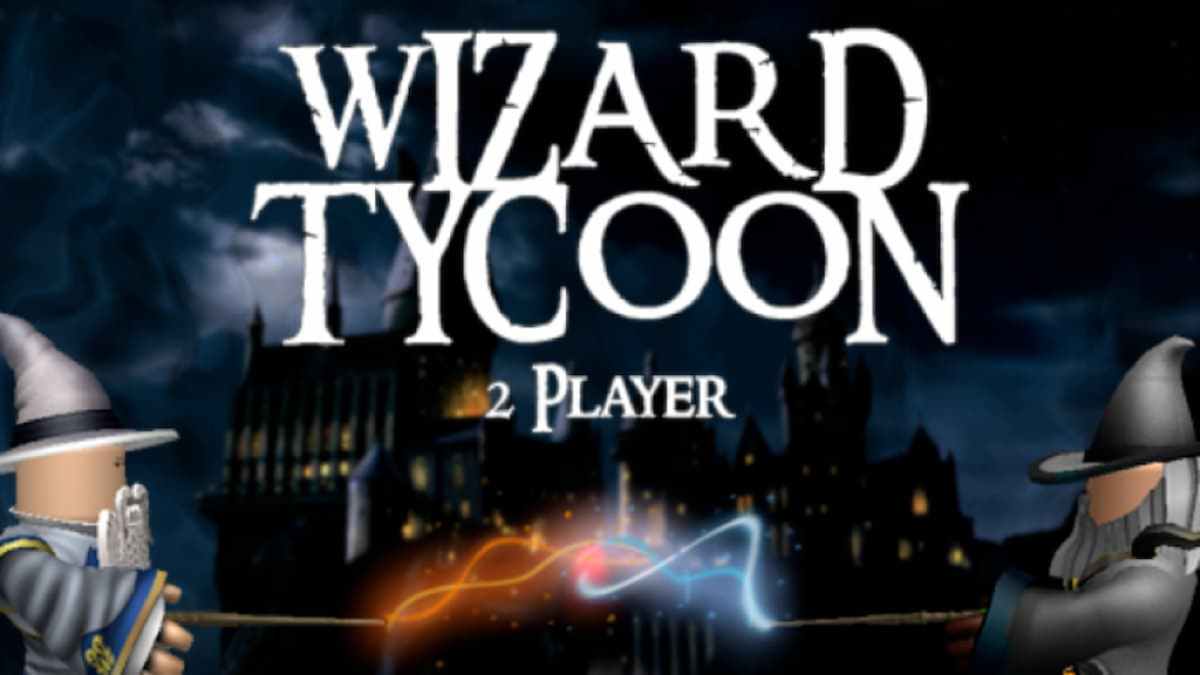 A big theme in Harry Potter is friendship, and it is also an important part of this Wizard Tycoon experience. Find your Ron or Hermione and work together to build up your own wizard castle by creating potions and brooms that earn you money. Keep increasing your profits by upgrading your conveyors and products. You can also fight off the other wizards around with your wand, and eventually purchase more powerful staffs and weapons to deal more damage.
Wizard Simulator
Wizard Simulator is another more fantasy based RPG game where you defeat enemies, level up, and gain money to purchase new spells and equipment. While the styles and staffs are a bit different than Harry Potter, it still has that wizardy feel with unique spells and bosses for you to defeat, as well as special pets and mounts you can team up with along the way.
Wacky Wizards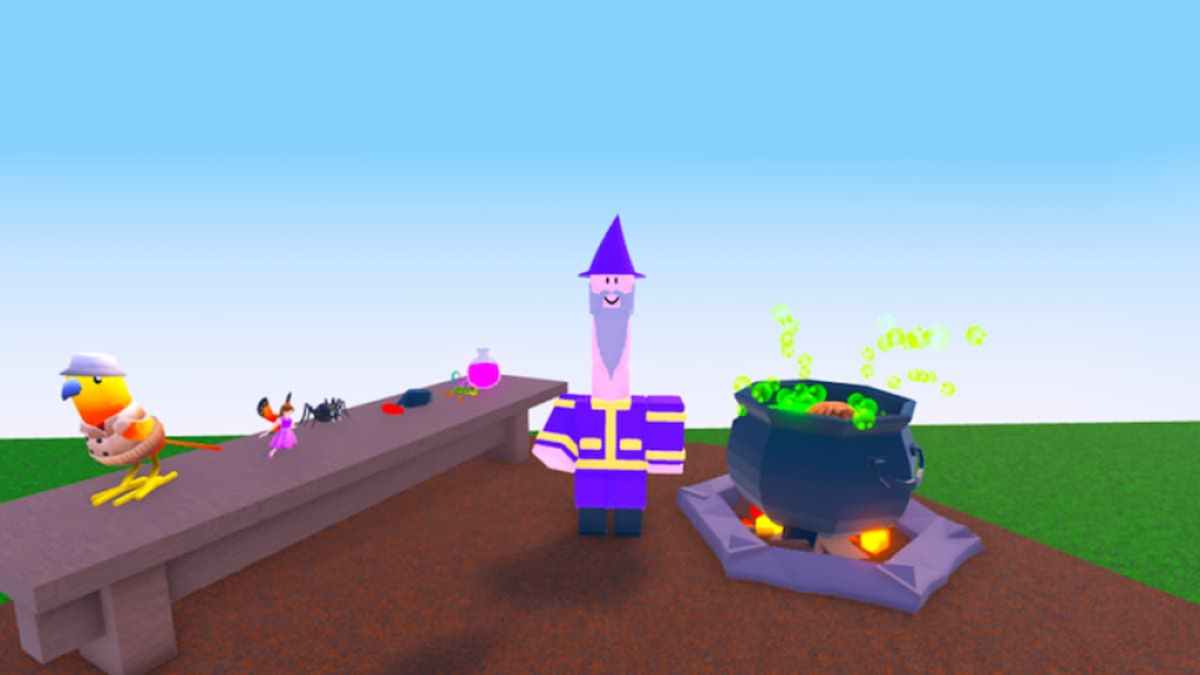 Wacky Wizards is all about creating potions by harvesting different ingredients from around the world, some that you may have to complete a mission for. Each potion has a different whimsical effect, which you can keep track of in your potions book. Just like it was for Harry Potter, some of these potions have special effects that can help you complete certain missions around the world. However, the whim and goofiness of this experience gives us more Weasley twin mischief vibes.
Wizard Life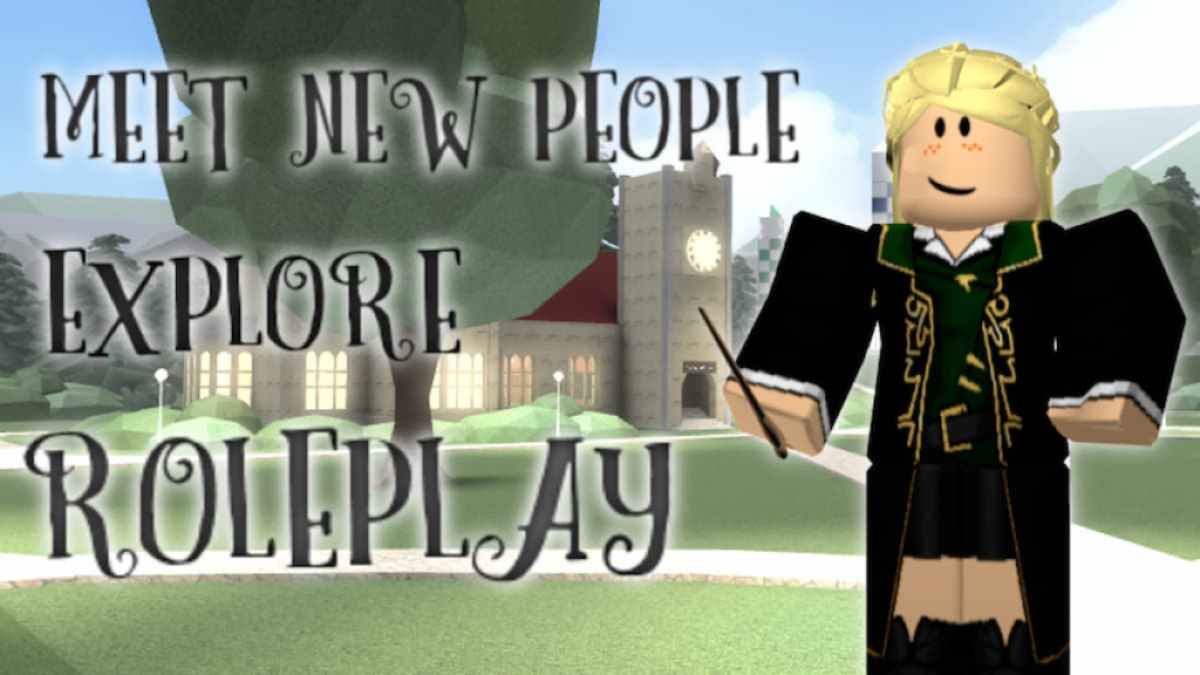 Wizard Life is a more casual roleplaying experience where you can be a wizard student, selecting from one of the four houses and what year you'd like to be in. Roleplay with friends with various animations and character customizations, and attend classes around this unique new twist on Hogwarts school. You can perform spells with your wand by typing out the name of the spell you'd like to cast. You can use them to perform recognizable spells and even duel other players. Purchase new wands, brooms, and pets with the money you earn and make new wizard friends.
Magic Training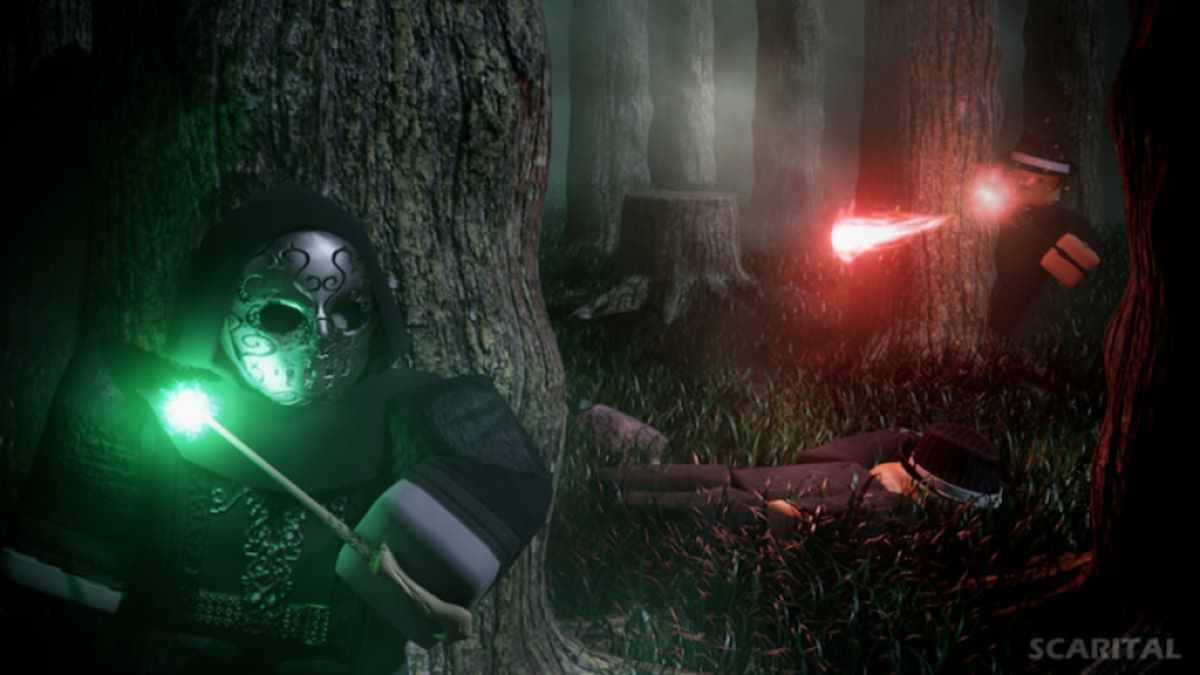 Magic Training is another thrilling spell battleground with stunning visuals and locations and realistic spell-casting. To perform a spell, you must type it out into the chat and swing your wand. Use your spells to battle other wizards around, and even compete in epic spell clashes. These clashes are difficult to break out of and require you to click on the correct white orbs that appear on your screen. Learn new spells and become a powerful wizard warrior.
Wizard Academy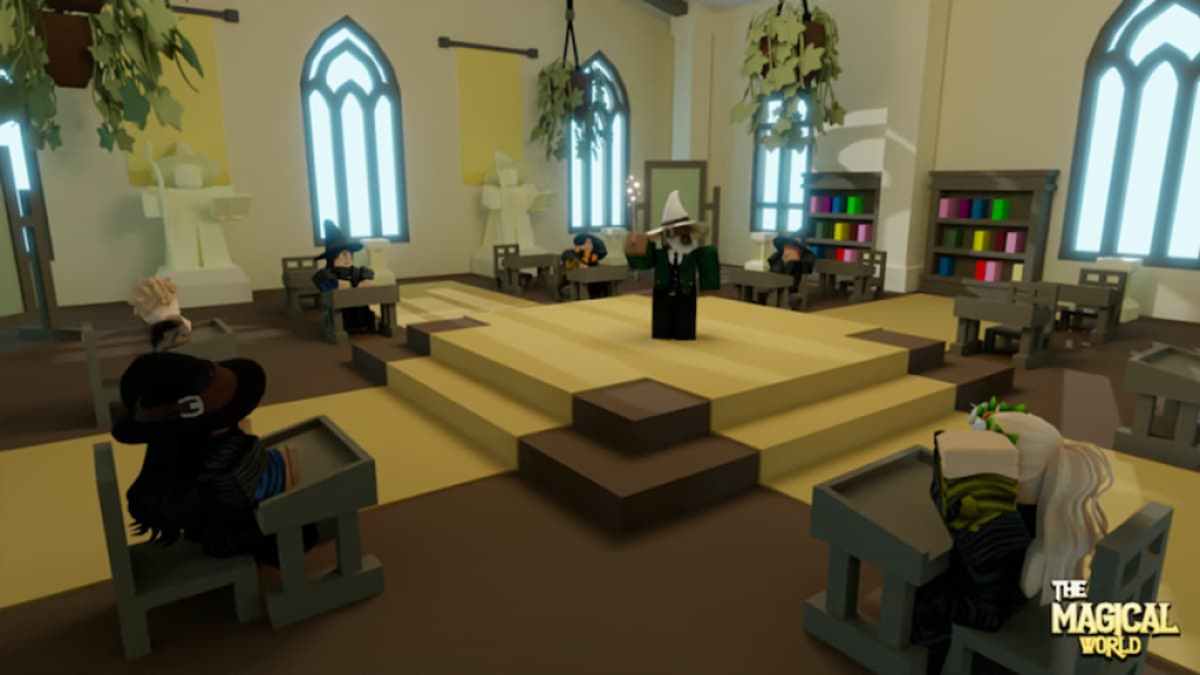 Wizard Academy is another roleplaying school setting with new original buildings and locations to discover, but that same Harry Potter feel, such as recognizable spells, characters, and houses to be sorted into. Adventure around the academy campus, learn spells, collect ingredients for potions, and eventually earn new better gear. You can even perform certain tasks for NPCs around the world as well, when you aren't lost in your magical roleplay with friends.
These are just some of the best magical games out there that have that true Harry Potter feel. If you're look for a casual roleplay, a realistic spellcasting game, or potion creating experience, these are all great choices for you to try. Let us know your favorites in the comments below.
Looking for more Pro Game Guides Roblox content? Check out these lists of other games to try, such as Best Roblox RPG Games or Best Roblox Games on Mobile!