Sparks Kilowatt has left us some treasure in Pilfering Pirates during Week 2 of Metaverse Champions. Find out how to get Sparks Kilowatt's Secret Package (available April 21 to April 30) below.
How to get Sparks Kilowatt's Secret Package in Pilfering Pirates
To get Spark's Secret Package in Pilfering Pirates, you must find Sparks and receive her gun, then use it to destroy the blocks of other ships.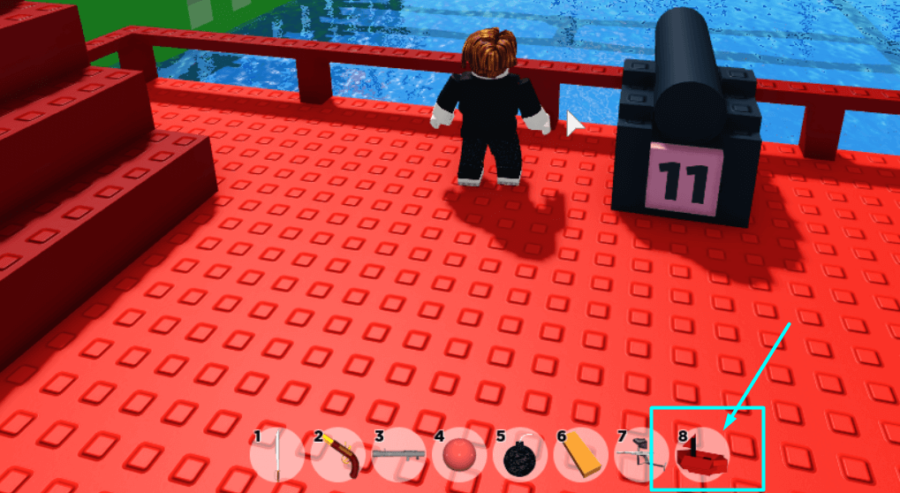 When you join a match, Sparks will be camping out on an island. Her location is chosen randomly, so you will need to sail around the area to find her. Use inventory item #8 (shown in the image above) to spawn a boat. You must spawn it off the edge of your ship and jump directly into the boat, as being in the water will hurt your character.
After you have found Sparks, speak to her to receive her special event gun. This gun lobs three explosive balls in an arc, that take several seconds to explode. When she gives you the gun, she will tell you to receive her Secret Package, you first need to use it to destroy 500 blocks.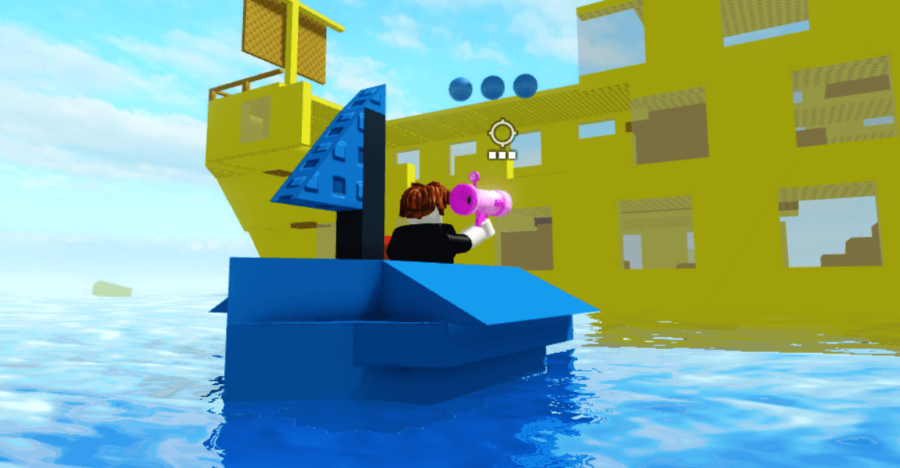 Related: How to Get Sparks Kilowatt's Secret Package in Admin House New
The rest of this quest mostly just requires you to play the game. You must use her event gun for the blocks to count. It shouldn't take long, but if you are struggling with getting used to the gun, try using the tips below to make this task a little easier.
Fire in the hole! The gun fires the balls in an arc and has a delayed explosion. Try to launch them into a hole on the upper floor of a boat. If you fire them directly at a wall, they'll simply bounce off.
Don't focus on one ship. When the floors of a ship are gone, the gun becomes useless. Destroying a wall with them is extremely difficult. When the floors of one ship are gone, move on to another ship.
Sail around the edges. Most of your opponents will be in between the four ships. Sail around the outside of the ships to attack them from a safer position.
The gun carries over. The gun stays in your inventory until the event ends on April 30. You don't need to get it in every match, and your blocks destroyed count doesn't restart at zero.
To check how many blocks you have destroyed with the gun, click the Sparks icon on the left side of the game screen. Once you have reached 500 blocks destroyed, return to Sparks (who might now be on a different island) and speak to her.
She will reward you with a badge in-game, and her Secret Package will now be in your Roblox inventory!
For all Metaverse Champions Mission Guides, be sure to check back with Pro Game Guides. If you're looking for codes for other games, we have a ton of them in our Roblox Game Codes post! You can also get a bunch of free stuff via our Roblox Promo Codes page.