The long-awaited Hotel+ update has finally arrived in the popular Roblox horror experience DOORS, and with it has come new entities, rooms, keys, and items, including the one we'll be discussing in this brief guide, the mysterious Crucifix. Continue reading below to learn more about how to obtain this secret item.
Where to find a Crucifix in DOORS
Obtaining a Crucifix in DOORS is likely easier than you think, and can be done with just a bit of luck, or Gold! Once you've successfully made it through door 50, The Library, you'll be given a short breather, where you can talk to El Goblino and purchase items from Jeff's Shop. One of the items at this shop is the coveted Crucifix, which can be purchased for 250 Gold.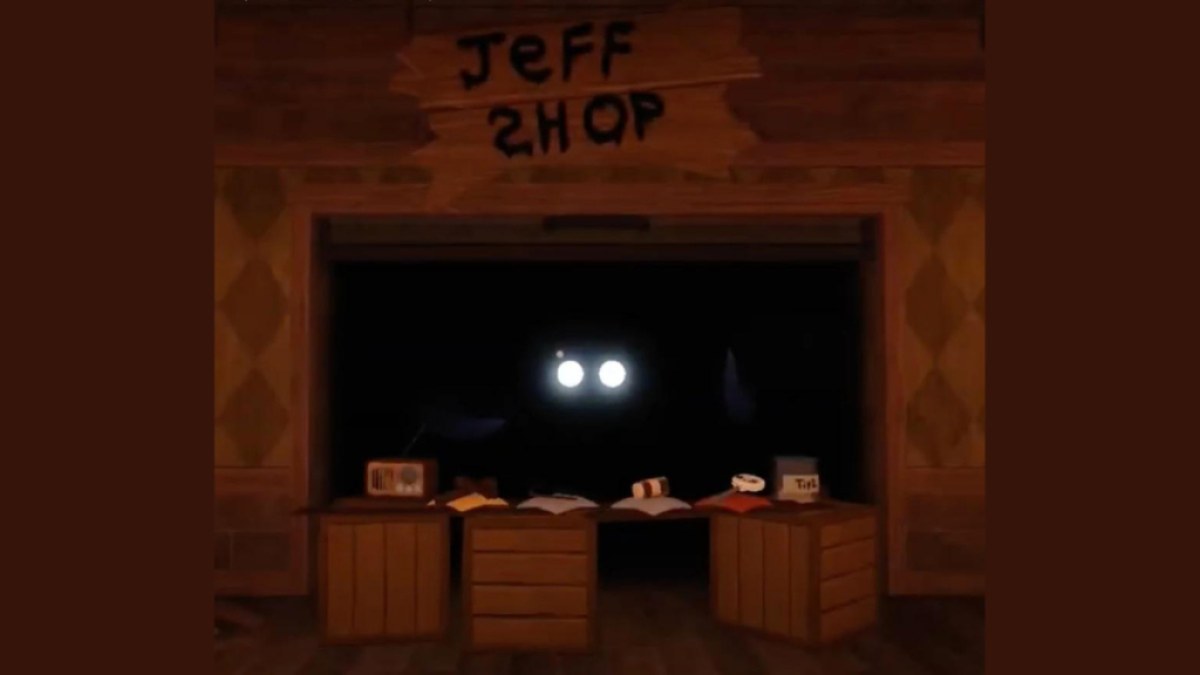 If you're short on Gold, that's ok! Each time you enter a new room, there's a small chance that a Crucifix will spawn above a door or inside a drawer, so be sure to check for them high and low!
What does a Crucifix do?
If you find yourself stuck in a sticky situation, whether that means getting locked out of a wardrobe as Rush is speeding toward you, or having your flashlight fail right when you hear Screech whisper, the Crucifix can serve as your saving grace. To use it, simply equip it from your hot bar and click with the left mouse button when an entity is nearby. Upon doin so, the entity will become trapped in a paranormal summoning circle and, depending on which entity you captured, disappear through the floor in front of you.
Related: Roblox DOORS Codes (January 2023)
While almost all of the entities can be stopped with the Crucifix, only some of them will fully disappear—the others will simply be stunned or held in place for a short amount of time. The list below details all the entities that can be bound by the Crucifix and what happens to them when they are.
Can Crucifixes be used more than once?
Unfortunately, no, Crucifixes cannot be used more than once in a single round of DOORS. After purchasing or finding a Crucifix and using it against one entity, it will disappear, never to be used or seen again!
End
That's it for our guide on how to find and use Crucifixes in DOORS. Have you successfully used one yet? Which entity did you banish? Let us know in the comments below!
Looking for more DOORS content? Check out our recent guides on How to get the Interconnected badge in DOORS – Roblox or What does the plant do in DOORS? – Roblox here on Pro Game Guides!