Leveling up is an essential part of Arcane Odyssey that allows you to earn skill points and upgrade and reset your stats at any point to hone the abilities to your liking. There are various ways you can level up quickly in the experience, and not all of them are difficult to do. Some of them are simple minuscule tasks you can complete in a few minutes.
How to level up quickly in Arcane Odyssey
There are various ways to earn XP in Arcane Odyssey. To level up, you'll need to gain the required XP for each progressive level. The higher you get, the more XP it is bound to require. Thankfully, with all these different options to gain XP, you should be able to level up as quickly as possible. Here are some ways to do so:
Quests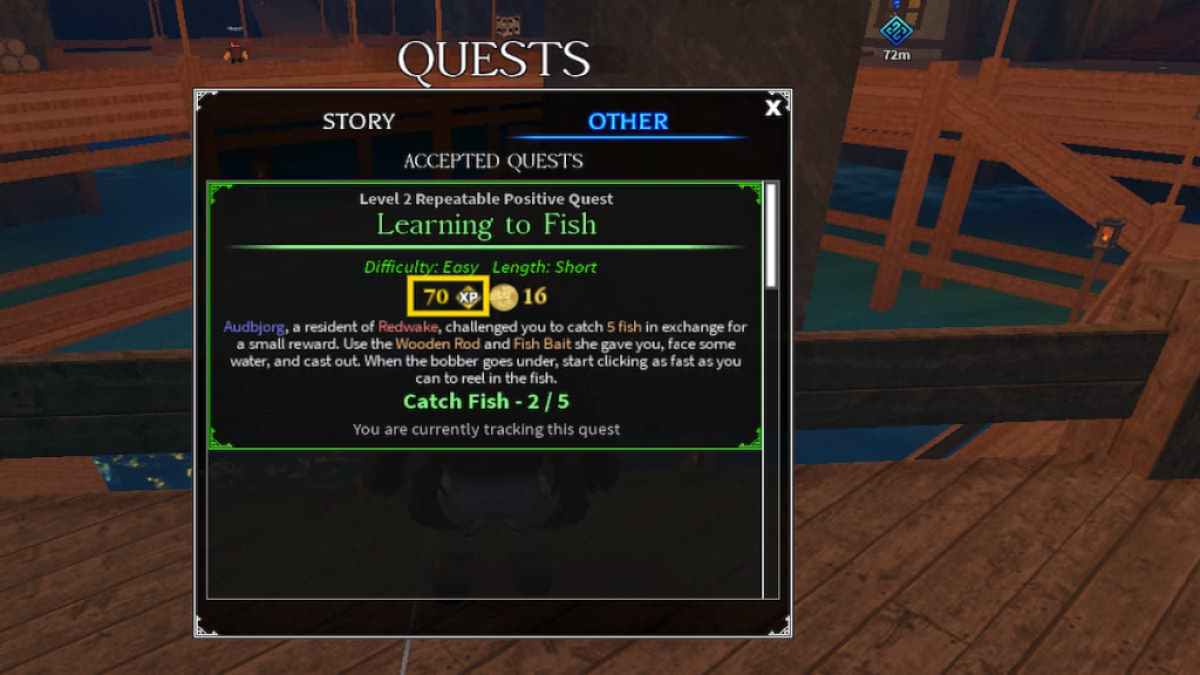 The most straightforward way to earn XP toward leveling up is to complete quests. You can open your Quests menu by pressing N on your keyboard and selecting the Quests button. Each quest will offer select amounts of XP upon completion. The harder the difficulty of the quest, the more XP you will probably earn. It will reveal this information directly in the quest's description.
Fighting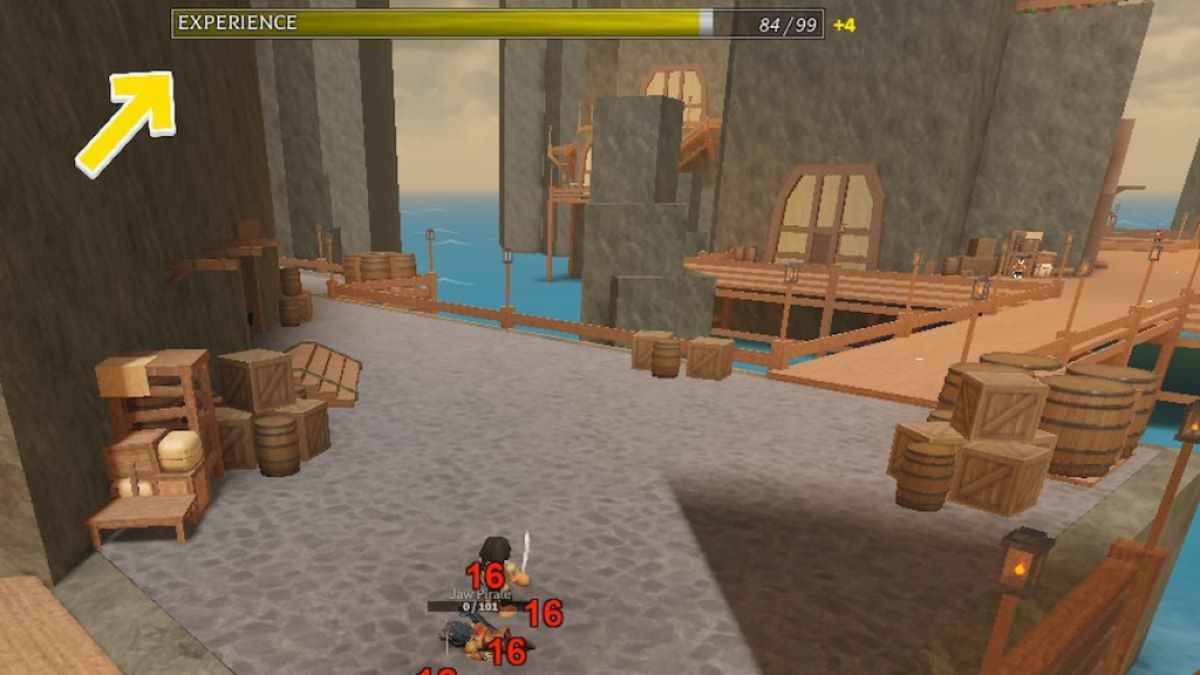 Another obvious way to earn XP is to fight enemies. Each enemy you defeat will give you XP. Of course, the easier the enemy, the less XP you will get, and the more difficult the enemy, the more XP you will get. This means bosses are the way to go if you want to grind levels as quickly as possible.
Selling Cargo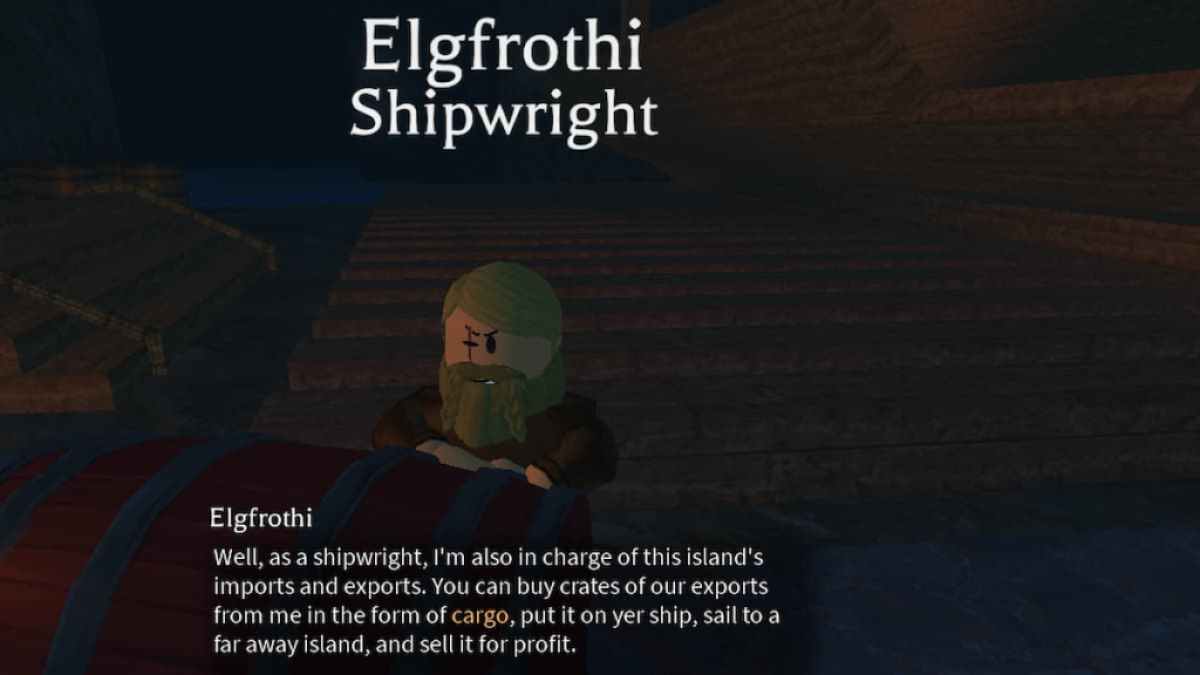 If you're looking for a more unique method of boosting your levels, you can become a full-time smuggler. Speak to the Shipwright at any location on your map. They will show up as the Ship icon on your map and the NPC's head. You can purchase cargo from them and then sail to a different island and sell it for profit and XP. The farther you take the cargo, the more Galleons and XP it will be worth, but the riskier it is to potentially lose it to pirates or other enemies.
Sealed Chests & Treasure Charts
There are various chests you can find around the world that offer loot for your characters, like armor, weapons, and Galleons. However, once you reach level 40+, it is possible for you to come across a slightly more special chest: Sealed Chests and chests containing Treasure Charts. Solving Treasure Charts found in chests and opening Sealed Chests give tons of XP and sometimes even a full level. You can find them hiding around and, more commonly, from sinking ships.
Exploration Tasks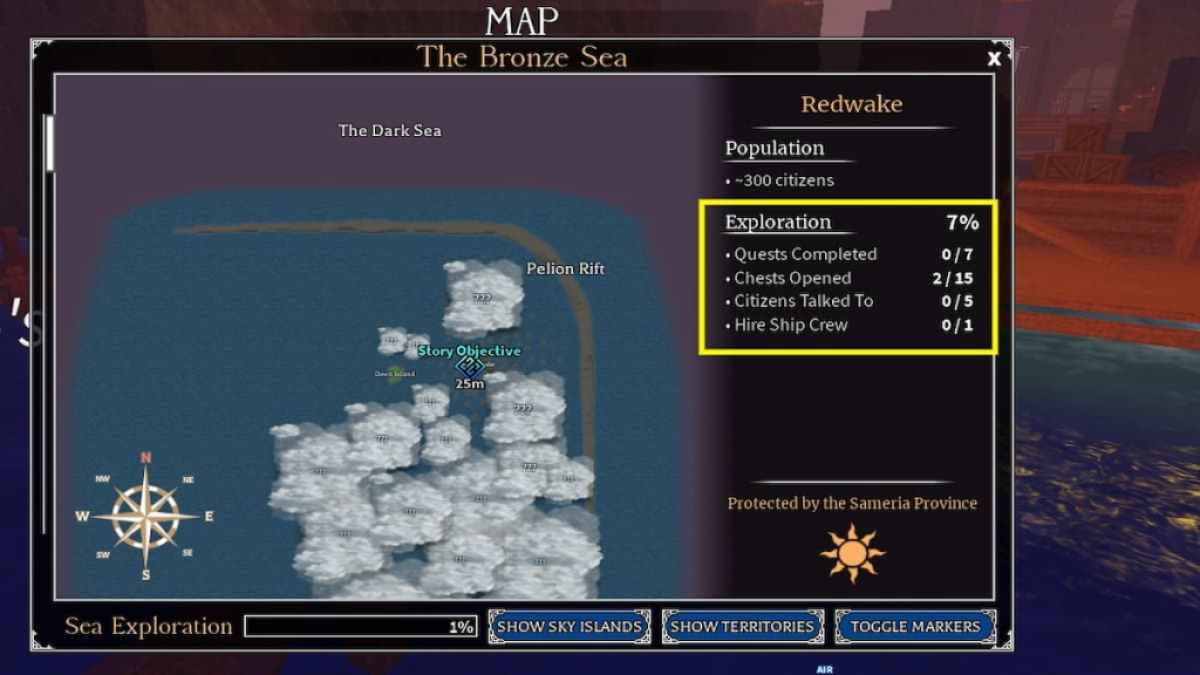 Another great way to earn some extra XP without fighting or questing is to complete Exploration tasks. This allows you to fully explore the islands around the world and collect all the goodies available to you without missing a thing. You can find these unique tasks by hovering over the island on your map, which you can open with M on your keyboard. Once you hit 100% Exploration for that island, you will gain the XP toward a level up.
Related: All Sharks in Arcane Odyssey and what they offer – Roblox
Fishing & Cooking
If you're looking for a more casual way to earn some XP, you can do so by simply fishing and cooking. With your fishing rod and bait, you can catch different types of fish. Each fish you catch earns you XP depending on its rarity. These fish can either be sold, or you can take it to a Cooking Pot and earn even more XP by cooking it up into a meal.
These are some great ways for you to level up in Arcane Odyssey, whether they are the more typical ways or some more casual options instead. You will gain levels in no time if you choose to mix and match any of the above methods. Don't forget to spend those skill points wisely.
Looking for more Pro Game Guides Roblox content? Check out our guides on How to recruit Deckhands in Arcane Odyssey – Roblox or Roblox BedWars: Free kits this week!