Obby Creator on Roblox is a game where you can create your own obstacle course using a variety of objects and tools. Players can visit obbies created by each other, and you can even leave a like to show appreciation for someone's hard work. Building your own obby can be a creatively stimulating exercise, but creating one that is both fun and challenging can be a difficult task. If you can't figure out how to start building an obby, fret not—In this guide, we'll tell you how to start making your own obby in Roblox Obby Creator.
How to build an obby in Obby Creator
Building your obby can be a time-consuming process, or a fairly straightforward one, depending on your vision of what you want your obby to be like. You can use multiple tools and objects to bring your obstacle course to life, from stationary simple objects, moving conveyor belts, and pre-made structures. The following are the most essential steps you need to follow to start building your obby in Obby Creator.
Select your obby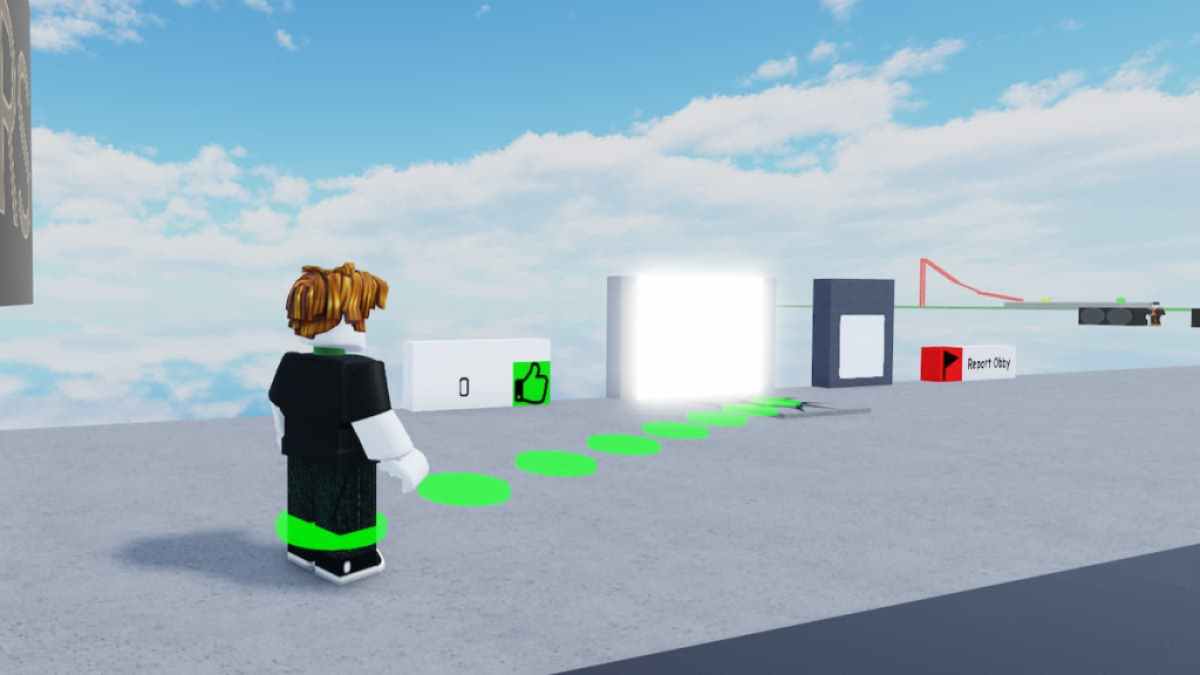 As you load into the game, you first need to follow the dotted line to the empty obby which you can claim by touching the white panel. Then, load up your preferred obby slot. It can be a previously claimed obby you have worked on or a new empty one. Additionally, you can also buy new obby slots with 100 Robux, or 40 Gems. In this tab, you can also view featured obbies by Discover and view your liked and recently played obbies.
Related: Roblox Mega Easy Obby Codes (January 2023) – Free Skips!
Add objects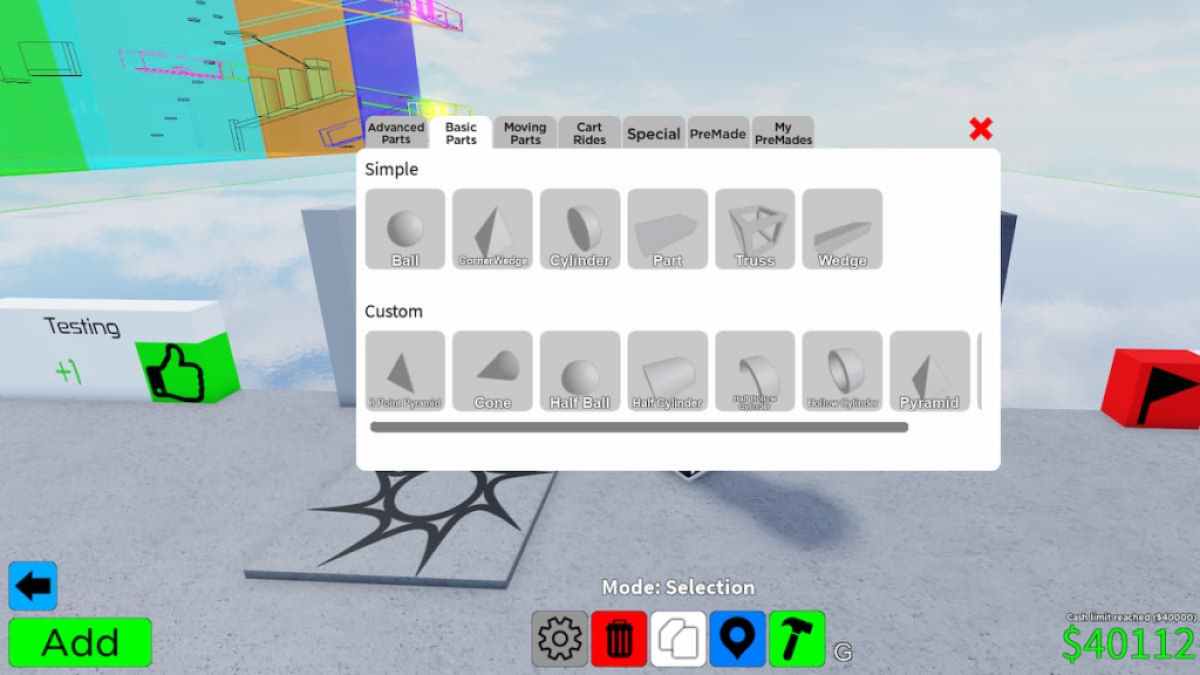 Once you have claimed an obby, start placing objects in it. To do so, click on the green Add button in the screen's bottom left corner. This will bring up the menu of objects you can place in your obby. The menu has tabs like Advanced Parts, Basic Parts, Moving Parts, Cart Rides, Special, PreMade, and My PreMades. Placing each object in your obby costs money, and the rates will differ based on the size of objects. If you wish to remove any object from your obby, select the object, then click on Delete at the bottom of the screen.
Rotate, resize, and move objects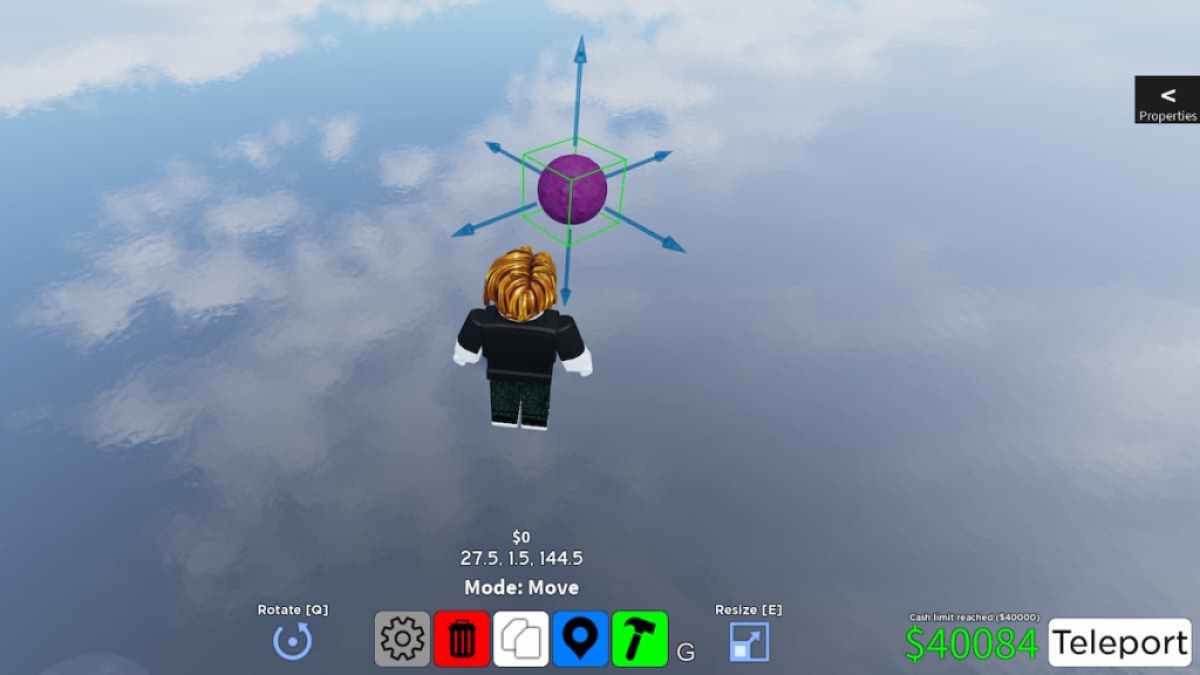 After placing an object in your obby, you can select it by clicking on it while in Edit Mode. Then, click the buttons at the bottom of the screen to change between resize, rotate, and move. Then, use either the arrow keys or the orbital lines to resize, move, or rotate the selected object to your liking. You can also clone an object already placed in your obby by clicking the Clone button at the bottom of the screen.
Object properties and behavior
After selecting an object, click on the tab on the right side of the screen that says Properties. In here, you can change various properties of the object, such as shadows, color, transparency, collision, material, effects, and surface smoothness. Furthermore, some objects, like the Conveyor Belt, can have an additional tab called Behavior within the Properties menu. For example, in the Conveyor Belt's Behavior, we can change the belt's speed and the arrows' visibility. Different objects will have varying properties and behavior, so be sure to utilize them to the fullest.
For more content on fun obby games in Roblox, check out Roblox Mega Fun Obby Codes (January 2023) – 2700 Stages!, and Obby But You're a Cube Codes (January 2023), right here on Pro Game Guides.