With the Jelly update in Pet Simulator X also comes a special Cinco de Mayo event, with all types of fun new pets to collect and activities to complete, such as the Fiesta Maze. One of the exclusive new pets is the Huge Pinata Cat, which can be quite valuable if you're considering trading it off or holding on to it for your collection; I kind of want to keep mine just for the adorableness of it. Here's everything you need to know about your Huge Pinata Cat.
What is the Pet Simulator X Huge Pinata Cat worth?
Since the Huge Pinata Cat is part of the exclusive Cinco de Mayo event, we can assume that it will be worth quite a bit around its initial launch, especially because the chance of getting it is very low. However, the value will continue to decrease as more and more of them are hatched and distributed among players. Right now, this is where the value sits:
Huge Pinata Cat: 100B Gems
Demand: 7/10
Gold Huge Pinata Cat: 200B Gems
Related: How to get the Huge Peacock in Pet Simulator X – Roblox
How to get the Huge Pinata Cat in Pet Simulator x
You can get the Huge Pinata Cat in a few different ways in Pet Simulator X, but first, you'll want to make your way into Town, where it's all decorated for the event. Here you will find the cannon that can shoot you up to the Fiesta Maze.
The Fiesta Maze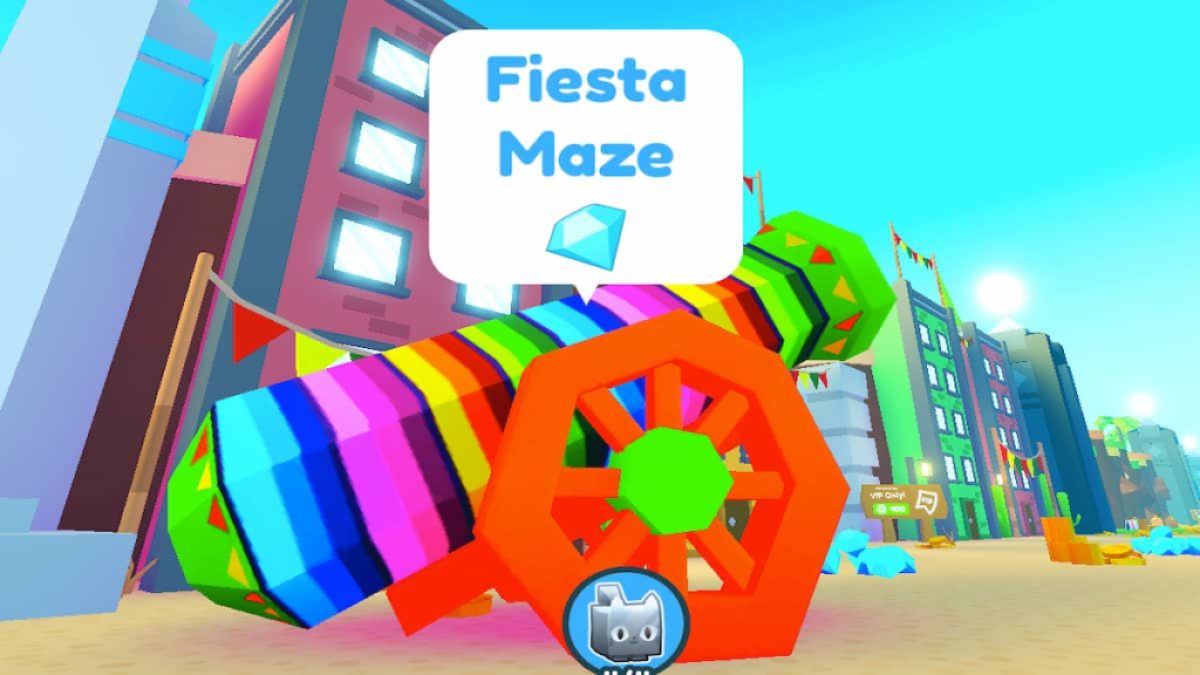 The Fiesta Maze is just a short obstacle maze you must navigate to reach the Fiesta Eggs. Here you can try your luck at hatching some eggs in an attempt to gain that Huge Pinata Cat. It's 15k Diamonds for the normal egg and 135k Diamonds for the Gold.
Giant Pinata Event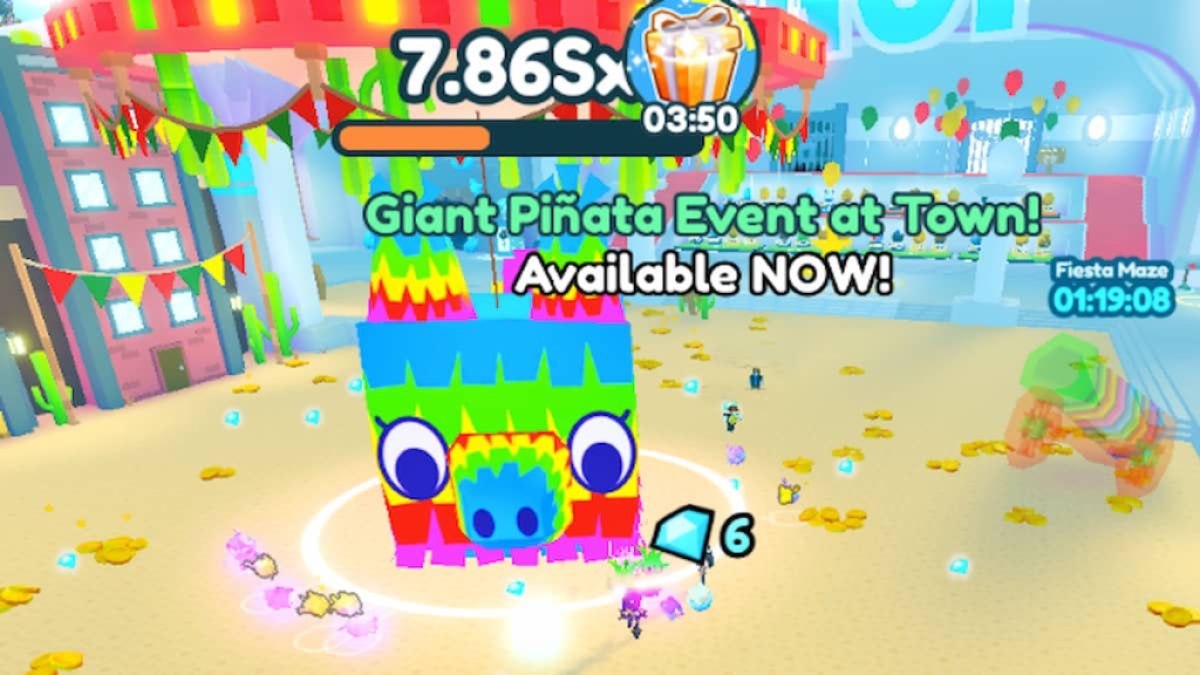 The Giant Pinata is probably the best method of collecting the Huge Pinata Cat because it has a 50x Huge chance. This event only happens every three hours, much like the cannon to the Fiesta Maze, right in the center of Town. You'll want to bring many friends because it has a ton of health. If you have some powerful allies nearby breaking it, you should be able to break up to five or more pinatas before the event closes again. This is a great chance to gain lootbags and pick up that Huge Pinata Cat.
What is the Huge Pinata Cat in Pet Simulator X?
The Huge Pinata Cat is a rarer version of the Pinata Cat in the Huge variety. It is a reskin of the original Cat pet, now featuring a colorful coat of tassels that you would find on a pinata decoration. It entered the game for the Cinco de Mayo Fiesta event in May 2023. It is exclusively found in Fiesta Eggs or during the Giant Pinata event by breaking open the pinata. Currently, it has only been found in Normal and Gold varieties, though there is some speculation that Rainbow and Shinies will be coming soon.
Looking for more Pro Game Guides Roblox content? Check out our guides on Pet Simulator X Codes – Free Coins & Diamonds! or Best Pet Simulator X Discord Servers for Trading!