Ro Fruit codes are available and give you Boosts, Beli, and other rewards. The boosts in the game will provide you with extra exp after each battle, and Beli boosts to buy better items and weapons for your character. These codes are great if you are a first-time player.
This Ro Fruit Roblox experience is not your typical Devil Fruit farming game! The hugely popular anime One Piece inspires this game, but this focuses on the fighting aspects of the game. Challenge players and enemies as you level up and become the most feared straw hat pirate on the map. Remember to collect those Devil Fruit to unlock your favorite powers from the anime.
One Piece inspired games are hugely popular on Roblox. Grab these codes to unlock Devil Fruit and become the strongest pirate on the open seas! Try these codes in A Piece Codes, Sea Piece Codes, Cat Piece Codes, Roblox Project: One Piece Codes, and Fruits Battlegrounds Codes. Be sure to bookmark this page and check back daily for new codes!
All Ro Fruit Codes List
Updated November 14, 2022

Added four new Ro Fruit codes!
Ro Fruit Codes (Working)
5MVisits—Redeem code for All Boosts (New)
7KLIKES—Redeem code for All Boosts (New)
UPDATE1—Redeem code for All Boosts (New)
SORRYFORSLOWUPDATE—Redeem code for (New)
5KLIKES—Redeem code for 30 minutes 2x All Boosts
HalloweenUpdate—Redeem code for x2 Beli and exp
2MVisits—Redeem code for x2 Beli and exp
ZerosDevsTV—Redeem code for x2 exp and Beli Boost
DISCORD—Redeem code for x2 Beli and Drop Item Boost
EXTRA—Redeem code for x2 exp and Beli Boost
SORRYBUGS—Redeem code for 10 minutes Fruit Notifier and 2x Drop Item
NEW—Redeem code for 2x Beli and exp Boost
Ro Fruit Codes (Expired)
Mylittlep0ny—Redeem code for rewards
How to redeem codes in Ro Fruit
It's easy to redeem codes for free rewards in Ro Fruit. To do so, follow the instructions below.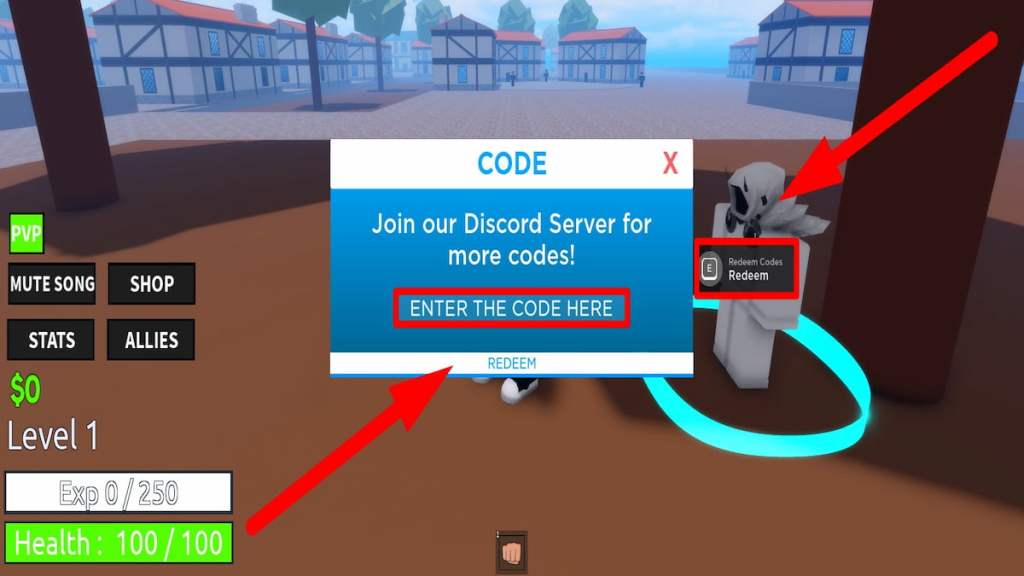 Launch Ro Fruit on Roblox.
When you spawn into the game follow the docks to the right-hand side of the map.
Find the character in a white uniform and you will be able to interact by pressing the E key.
A window will appear where you will be able to enter every code into the ENTER THE CODE HERE text box.
Click on the REDEEM button to claim your rewards.
How to get more Ro Fruit codes
Get the latest Ro Fruits codes from the developer SUME SHI SUMI and join their RO FRUIT Discord Server. Here at Pro Game Guides, we have all the latest codes from the developer, so be sure to save this page and visit us often to claim all your freebies and boosts!
Why are my Ro Fruit codes not working?
The Ro Fruit codes you are trying to claim may not work for several reasons. These codes may be misspelled or missing punctuation when being typed out. Copy and paste the codes from our working list to avoid making any mistakes before clicking on the REDEEM button. The codes for most Roblox experiences are time-sensitive, and these codes may be expired. Claim the codes on our working list as soon as possible and never miss out on a free reward again!
What do Devil Fruits do in Ro Fruit?
Devil Fruits in Ro Fruit will give you different abilities and powers to take into battle against other players in the game. Devil Fruit is spawned every 10 minutes in the game. Gather the fruit and eat them to unlock powers for your avatar that might be overpowered before battling with another player in the game. Each Devil Fruit has a specific power attached to them, and some of these powers are Bomb, Rubber, Ice, and Gravity.
What is a Ro Fruit game?
Ro Fruit is a PVP action RPG game where you will explore the maps of the popular anime series One Piece and collect Devil Fruit to fight and challenge other players. Use the skills you gather by fighting other players and exploring the map to level up and combine your powers to become the strongest character in the game!
If you're looking for codes for other games, we have a ton of them in our Roblox Game Codes post! You can also get a bunch of free stuff via our Roblox Promo Codes page.