Are you looking to get your heart pumping? Do you enjoy the thrill of survival? Then 3008 is the experience for you! Not only does 3008 offer solid scares, it also features a day-and-night survival system that requires players to monitor their energy, stock up on food and water, properly make use of medkits, build strong and reliable bases, and work together with friends and strangers. To help those who may be intimidated by these tasks, but are still interested in trying out the 3008 experience, we've created the beginner guide below that answers a few frequently asked questions.
3008 Tips and Tricks / FAQ
How do I make a base?
Bases can be made in any size or shape, and with any pieces of furniture that you see fit. To move furniture, move your cursor over whichever item that you'd like to pick up and press E—this will equip the item to your character. To rotate furniture, press either 1, 2, or 3 to change the rotation axis, and then press R to move it around. If you're hoping to connect a piece of furniture to a wall, or even another piece of furniture, approach whatever you'd like to attach to and move your cursor until the item turns green. Once this happens, press E once more to place the item. If the item is red, it won't be able to attach and will fall.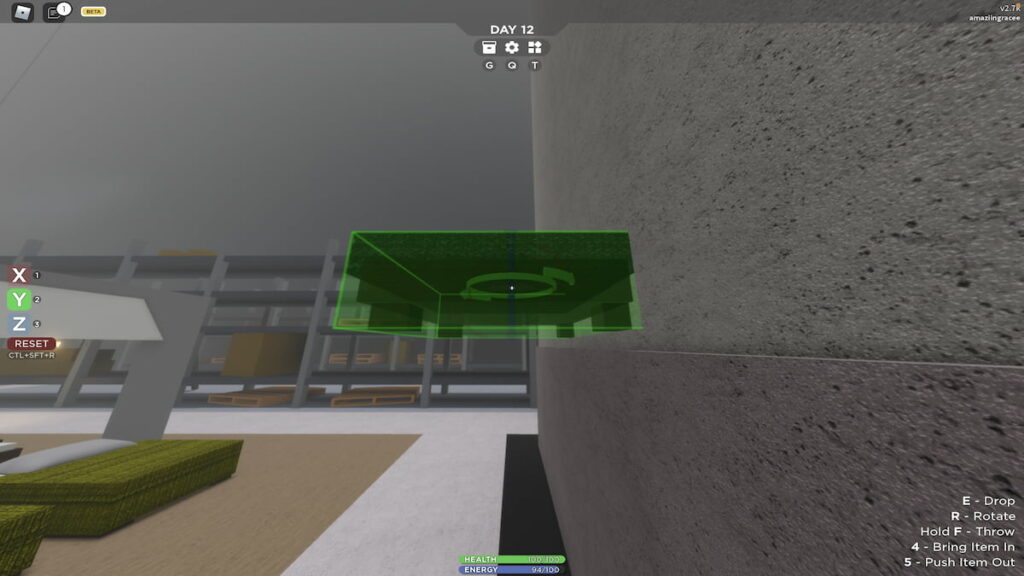 How do I eat?
This question is likely the most asked one on this list and for good reason—figuring out how to eat in 3008 can be exhausting! To try and answer this question to the best of our abilities, we've compiled the information below, taken directly from our specific 3008 eating guide.
How to eat in 3008 on Xbox
Unfortunately, the answer to this question is, you can't. The Xbox-specific version of 3008 has been scrapped by uglyburger0, the developer of the experience, and Xbox compatibility has instead been integrated into the standard version. Because a majority of Roblox users play on either PC or mobile, spending the extra time to consistently update and properly develop Xbox functionality can easily become futile for Roblox developers. As can be seen from the image below, the Xbox version of 3008 is recognized as being exceptionally counterintuitive and unfinished, even by the developer themself.
If you're still wanting to try and consume food on Xbox, you can follow the steps below:
Press the View button on your Xbox controller
Use the left analog stick to maneuver to the box icon at the top of your screen
Press A to select this icon and open your inventory
Use the left analog stick once more to maneuver to whichever inventory item you'd like to consume
Press A to equip the item
This is as close as anyone can come to consuming food on Xbox. Pressing every single controller button, or even trying a combination of buttons, does nothing.
Related: Roblox Promo Codes List (June 2022) – Free Clothes & Items!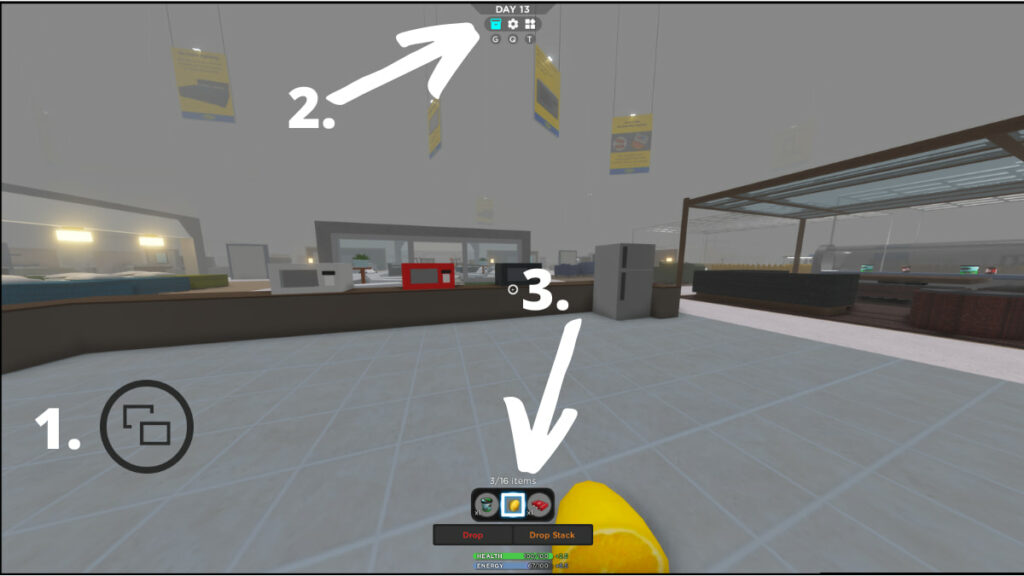 How to eat in 3008 on PC
To eat on PC, follow the steps below:
Press the G key to open your inventory
From the inventory menu, move your cursor over whichever item that you want to consume and press the left mouse button to equip it
Move your cursor over the item that you're now holding and press the left mouse button to consume it
Notice that your energy and/or health have been raised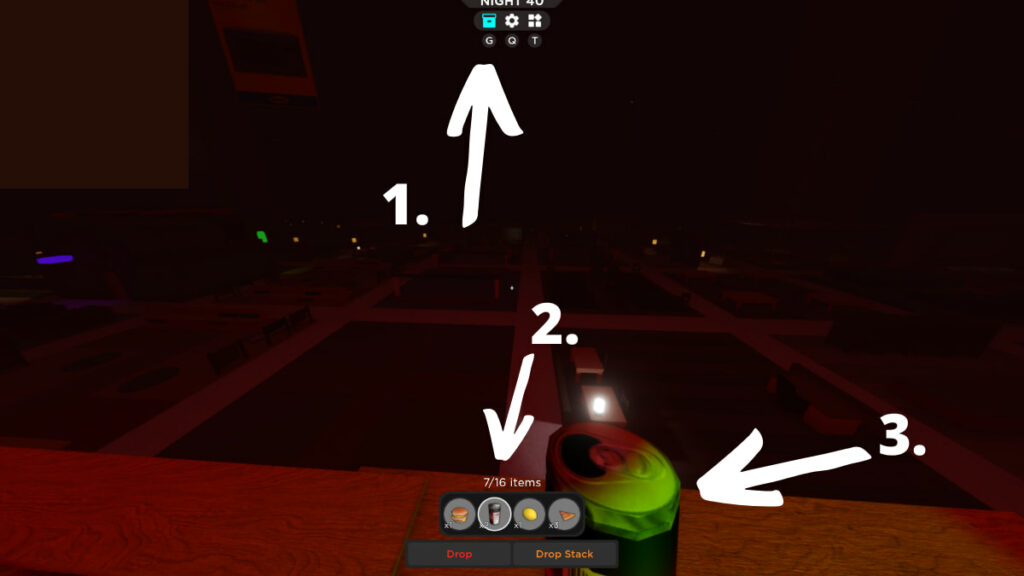 How to eat in 3008 on Mobile
To eat on mobile, follow the steps below:
Press the box icon at the top of your screen to open your inventory
With the inventory menu open, press the item that you want to consume to equip it
Press the gray eat button in the middle of your screen to consume it
Notice that your energy and/or health have been raised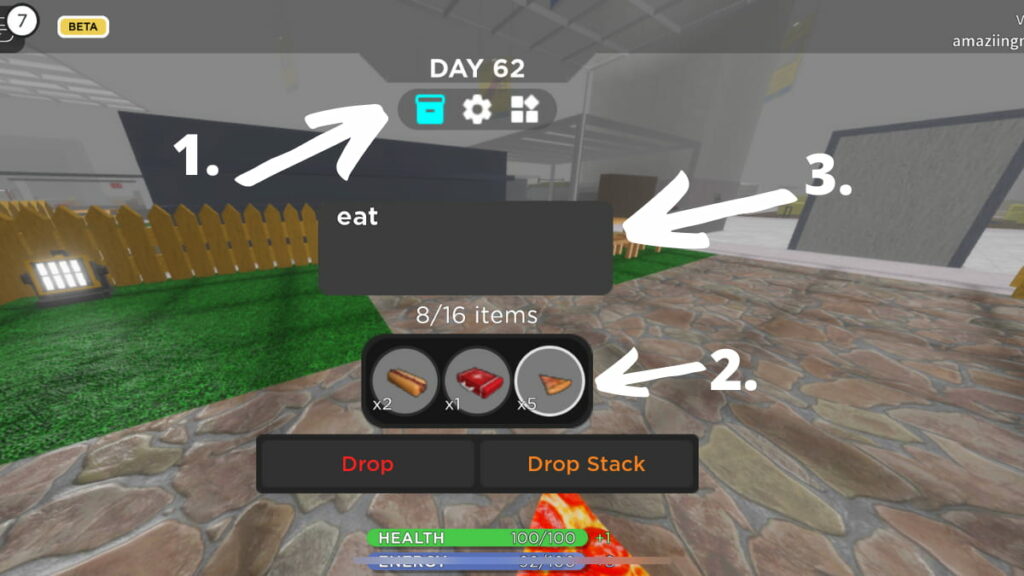 How do I use a medkit?
Medkits are used the exact same way that food is consumed, by picking one up and clicking on, or selecting, it. Unfortunately, however, just like food, medkits are unusable on Xbox.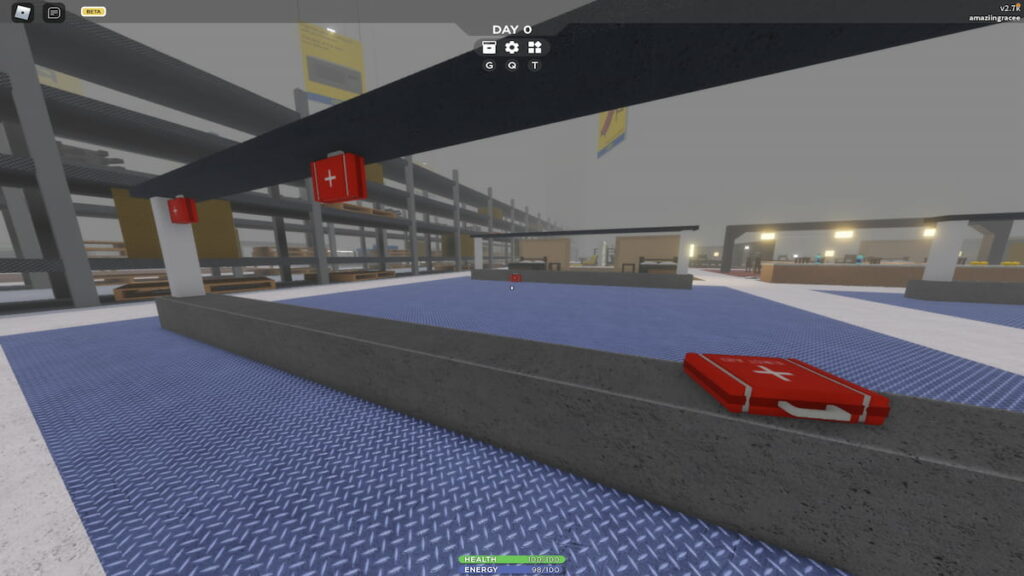 Related: How to get Coins and Gems fast in Roblox Survive the Killer
How do I find my friends?
Though 3008 doesn't offer any kind of in-game map, or any directional help at all, there is a way to locate friends that you may have lost more easily—through whistling. The list below details how to whistle on each platform.
PC - H key
Mobile - Pressing the head icon
Xbox - Impossible
Another way to find your friends in 3008 is by running straight in one direction until you reach a wall, and then telling your friends, or friend, to do the same. Once everyone is next to a wall, walk along them until one of you finds a corner. Then, tell that person to stay in the corner and have everyone walk along their walls until they find that corner. It may take a bit of time, and you'll need to protect yourself at night, but it can be done!
How do I escape?
To many players' dismay, you can't. Many rumors surrounding whether or not you can escape 3008 have circled the internet since the experience's release—some say that there's a secret exit hidden within a TV, others claim that there's a door that leads you to the backrooms. Unfortunately, both of these rumors, along with all of the others, have been proven to be false. For now, 3008 is an endless cycle of survival with no way to break it—or is there?
End
That's it for our beginners guide on 3008! If you have any more questions that you'd like answered, let us know in the comments below and we'll add them to this list!
Looking for more Roblox content? Check out our guides on How to get the King's Remains badge in Roblox 3008 or the Best Roblox Horror Games!