Have you ever wanted to be a spider and be in the body of a spider to experience what these eight-legged critters are experiencing? In Be a Spider Tycoon, you can now live the life of a spider and build the biggest web imaginable with your friends. Join your friends and team up to beat the other players in this game.
You will need Web and Coins in Be a Spider Tycoon to create your spider character and build your web. Grab these codes we have collected to have a silky start to your game!
If you enjoy the crazy experience of roleplaying as your favorite animal or bug, these Roblox games have the codes to start your adventure with the resources you need to level up faster! Roblox Penguin Tycoon Codes, Roblox Zoo Tycoon 2 Codes, Roblox My Bee Tycoon Codes, Roblox My Dragon Tycoon Codes, and Roblox Cat Simulator Codes.
All Be a Spider Tycoon Codes List
Updated July 11, 2022
Added new info.
Be a Spider Tycoon Codes (Working)
carnival—Redeem for 2K Webs
30klikes—Redeem for 500 Webs
release—Redeem for 1K Webs
Be a Spider Tycoon Codes (Expired)
15klikes—Redeem for 500 Webs
Disco—Redeem for 2K Coins
5klikes—Redeem for 500 Coins
Lava—Redeem for 2K Coins
Be a Spider Tycoon FAQ, Answered
Follow our guides for all your questions on Be a Spider Tycoon.
How to Redeem Be a Spider Tycoon Codes
It's easy to redeem codes for free rewards in Be a Spider Tycoon. See our guide below.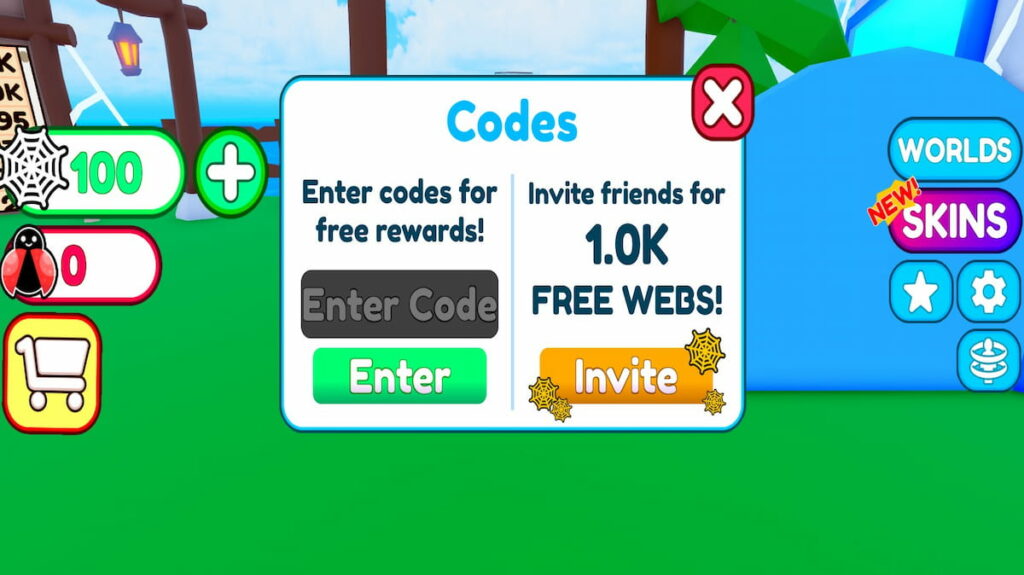 Launch the game.
Press the Star button on the right side of the screen.
A new window will appear where you can enter each working code into the text box.
Press confirm to receive your free reward.
How can you get more Be a Spider Tycoon Codes?
To get the latest in Be a Spider Tycoon codes, follow the developer OOP Studio on Twitter @SubZeroExtabyte. We here at Pro Game Guides will have the latest codes for your favorite Roblox game. Make sure to save this page and never miss another code again.
Why are my Be a Spider Tycoon codes not working?
There could be a few reasons your Be a Spider Tycoon codes aren't working. You could have tried to redeem the code after it had already expired. Make sure you claim codes promptly before they are no longer valid. You could also misspell your codes and forget punctuation and grammar when typing them in. To avoid these mistakes, copy and paste the code from our list!
What is a Be a Spider Tycoon game?
In Be a Spider Tycoon you will be a spider and roleplay with your friends as you make your way through an island and build the biggest web you can. Collect pets along the way to help you build your web and become the coolest spider.
For the most up-to-date free codes to help you in all your Roblox adventures by going to the Roblox Promo Codes page. We have you covered when it comes to all things Roblox!