We all know how important bees are for the survival of life on earth. You can hold their survival firmly in your hands with Roblox My Bee Tycoon. This game is going to get you collecting flowers all across the world to make honey. To save your hive, you will need to be strong because there is danger at every turn! Make these enemies buzz off by building the sweetest hive for the precious bees.
To build that hive to the biggest it can be made is going to need some extra help, and that's where we come in. We have the sweetest selection of codes for you so you can claim Royal Jelly for those moments when the danger feels overwhelming at the start of the game. Now let's bee-gin!
Do you fancy yourself a Tycoon? Someone who knows how to get the job done by any means necessary? Try these Roblox Tycoon games and put those managerial skills to the test! Roblox Ore Tycoon 2 Codes, Roblox Penguin Tycoon Codes, Roblox Vehicle Tycoon Codes, Roblox Anime Clone Tycoon Codes, and Roblox Be a Spider Tycoon Codes.
All Roblox My Bee Tycoon Codes List
Updated June 24, 2022

New info added.
Roblox My Bee Tycoon Codes (Working)
1M_Visits_ThankYou—Redeem for 150 Royal Jelly (New)
10K_LIKES_TYCODE—Redeem for 77 Royal Jelly (New)
TYSM_LIKES_5K—Redeem for 50 Jelly (New)
Update2Bee—Redeem for 100 Royal Jelly (New)
1K_Likes—Redeem for 40 Royal Jelly
Welcome—Redeem for 80 Royal Jelly
XTRA—Redeem for 50 Royal Jelly
Roblox My Bee Tycoon Codes (Expired)
Roblox My Bee Tycoon FAQ, Answered
We answer all your questions about Roblox My Bee Tycoon Codes below.
How to Redeem My Bee Tycoon Codes
It's easy to redeem codes for free rewards in My Bee Tycoon. To do so, follow the instructions below.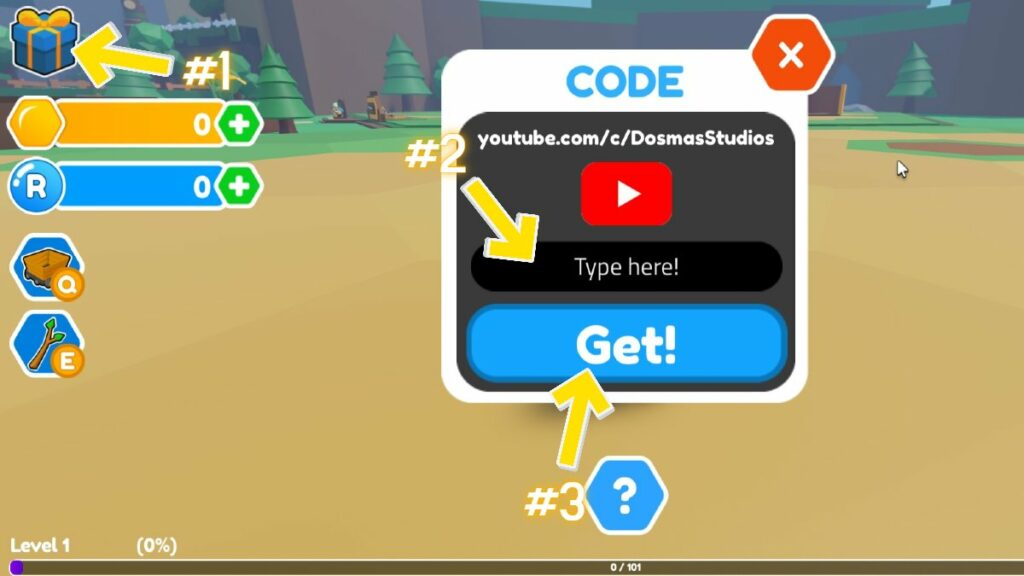 In the game, press the Gift icon on the left side of the screen.
In the text box, enter the code exactly as it appears in the list above.
Press Get! to claim your reward!
How to get more Roblox My Bee Tycoon Codes
The easiest way to stay up-to-date with Roblox My Bee Tycoon Codes is by following the developer Dosmas Studios on all their social media pages, like their Twitter @Dosmas_Studios or YouTube channel Dosmas Studios. We here at Pro Game Guides ensure that you are always the first to know about new codes, so save this page and visit us often.
Why aren't my Roblox My Bee Tycoon codes working?
There can be a few reasons why your codes are currently not working. One of those reasons is that the code could already be expired. Most Roblox codes have a short window of time where they can be valid; make sure to claim these codes before they are gone. You could be spelling out the code incorrectly in the text box. Make sure all your punctuation and your spelling are correct before you try to claim the code.
What is a Roblox My Bee Tycoon game?
My Bee Tycoon is all about setting up your perfect hive. This open world with colorful character designs is a game where you must beat your opponents by building the best hive possible. To do so, you will have to harvest flowers and face dangers along the way. Make your character stronger and collect better weapons to keep your hive alive.
You can also get more free codes to help you in all your Roblox adventures by going to the Roblox Promo Codes page. We have you covered when it comes to all things Roblox and Roblox Anime!