Pirate games are my favorite Roblox experiences. I like how the world feels vast with all those islands and numerous quests. I don't mind that most of those games follow the same pattern, as that format is fun! Final Sea is everything I expected from an anime-inspired Roblox game with Devil Fruits. And as it's so often the case, I needed some help in the shape of Final Sea codes.
Redeeming Roblox codes is a huge boost, especially when I'm just starting the game. Final Sea had precisely what I needed as a rookie - some Beli (in-game currency), race spins, reset stats, and more. With this help, I could experiment with character development without worrying about making mistakes. If you're a fan of anime-inspired games, you should use A One Piece Game Codes to enjoy the gaming experience fully.
All Final Sea Codes List
Final Sea Codes (Working)
These are all the working Final Sea codes.
15KFavorites—Redeem for 15 Race Spins (New)
1MVisits—Redeem for 60 Minutes Devil Fruit Notifier
5KLikes—Redeem for Reset Stats
500KVisits—Redeem for 30 Minutes 2x XP
10KFavorites—Redeem for 30 Minutes Devil Fruit Notifier
Enhancement!—Redeem for 30 Minutes 2x Mastery XP
Final Sea—Redeem for 1K Beli
Final Sea Codes (Expired)
These are expired codes for Final Sea.
1KLikes—Redeem to reset stats
5KFavorites—Redeem for 1h Devil Fruit Notifier
Races!—Redeem for 17 Race Spins
Release—Redeem for rewards
100KVisits—Redeem for rewards
Related: Blox Fruits Codes
How to redeem codes in Final Sea
Follow the instructions below to redeem codes in Final Sea.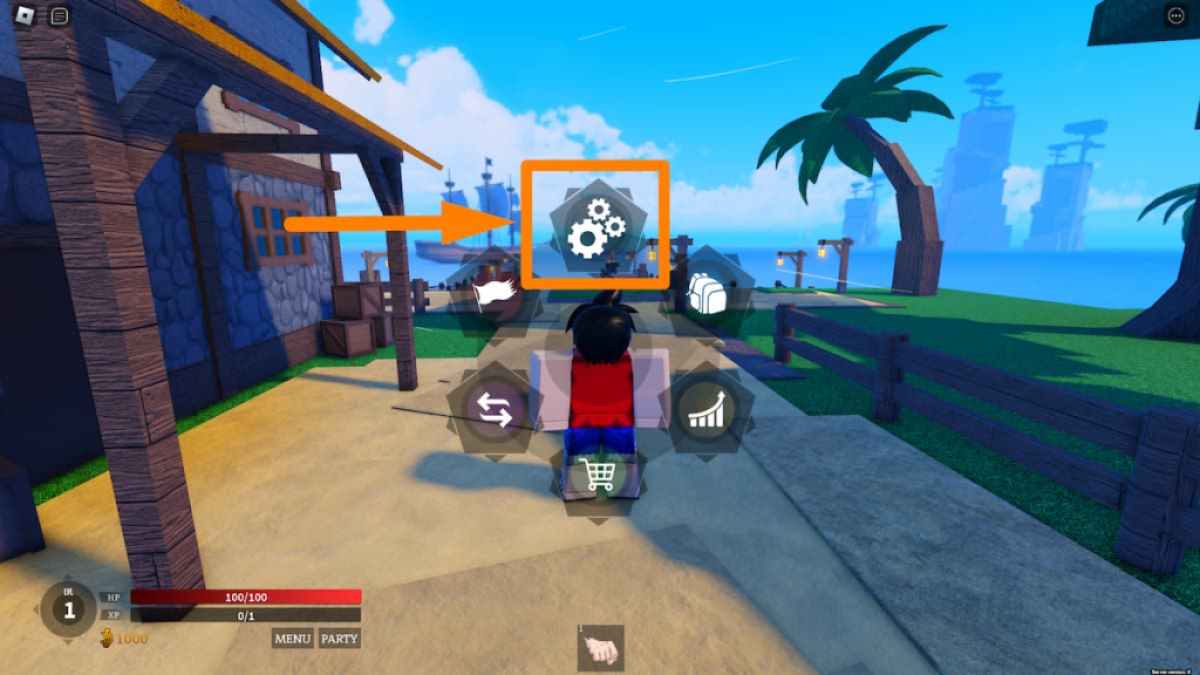 Launch Final Sea on Roblox.
Click on the Start button to play the game.
Click on the Menu button at the bottom of the screen or press the M button on the keyboard.
Click on the Setting button.
Enter working codes into the Code text box.
Press the Enter button on the keyboard or the Return button on mobile to redeem the code for free rewards.
How to get more Final Sea codes?
The best way to get Sea Races codes is to save this page in a browser and visit it often. We'll add new prizes as soon as they are known. In the meantime, you can join the developer's Final Sea Discord Server and follow them on Twitter @nijoxy for game updates and codes.
Why are my Final Sea codes not working?
If you have a problem redeeming Final Sea codes, they are likely expired. To avoid this, redeem codes as soon as you notice them. Another cause for codes not working is a simple typing mistake. Avoid this by copying and pasting working Roblox codes into the text box. If you have a code that's not functioning, leave a comment, and we'll remove it.
What is the Final Sea Trello link?
You can always turn to Final Sea Trello for more information on races, islands, fruits, fighting styles, accessories, bosses, and more. Click on the link hyperlinked here to access the Final Sea Trello board. To access info, just click on the card in a column. You don't have to have a Trello account to access the board.
What is Final Sea?
Final Sea is a Roblox experience where you'll face numerous enemies on your way to becoming a famous pirate. You'll use a sword and Devil fruits to defeat enemies: Barrier, Bomb, Candle, Chop, Fire, Ice, Invisible, Kilo, Light, and Spike. You also must learn Final Sea commands:
Double spacebar: Geppo
CTRL: Run
H: Conqueror Haki
J: Buso Haki
K: Ken Haki - COMING
M: Menu
SHIFT: Camera Lock
If you're looking for codes for other games, we have many in our Roblox Game Codes post! You can also get a bunch of free stuff via our Roblox Promo Codes page.