Who doesn't love to watch meteor showers? Roblox Meteor Simulator lets you play with space rocks and hurl them at various objects. By destroying stuff with meteors, you get money and gems with which you can upgrade your stones. And that's not all! With gems, you can also buy pets!
To help you start the party, we've found some Roblox Meteor Simulator codes. You'll get cash, smash items, pets, gems, upgrades, meteors, and more by claiming these awards.
For more information on other Roblox game codes, check out Roblox King Legacy Codes, Blox Fruits Codes, Roblox Pro Piece Codes, Roblox True Piece Codes, and many more to come!
All Roblox Meteor Simulator Codes List
Updated June 15, 2022

Added new code
All Roblox Meteor Simulator Codes (Working)
These are active Roblox Meteor simulator gift codes.
OMG6K—Redeem for a Party Dominus (New)
500Likes—Redeem for a Party Bat and 500 Cash
250Likes—Redeem for pet and cash
Release—Redeem for cash
All Roblox Meteor Simulator Codes (Expired)
These codes for Roblox Meteor Simulator are not active.
There are no expired codes for Roblox Meteor Simulator
Roblox Meteor Simulator Frequently asked questions
Here's everything you need to know about Roblox Meteor Simulator codes.
How to redeem Roblox Meteor Simulator Codes
Redeeming codes for free rewards in Roblox Meteor Simulator is easy.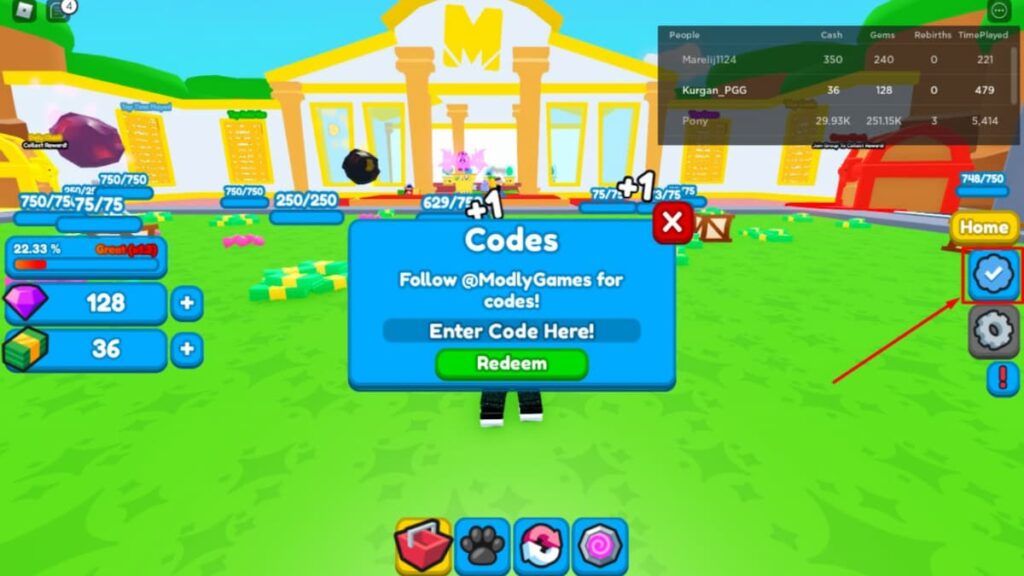 In the game, press the Checklist button on the right side of the screen.
In the text box, enter the code exactly as it appears in the list above.
Press the Redeem button to claim your reward!
How can you get more Roblox Meteor Simulator Codes?
The best way to keep track of Roblox Meteor Simulator codes is this page, so make sure to bookmark it and visit it often. You can also follow the official Meteor Simulator Twitter account.
Why aren't my Roblox Meteor Simulator Codes working?
The main reason why some code doesn't work is a spelling error. To avoid this, enter codes precisely as they are written.
What is Roblox Meteor Simulator?
Meteor Simulator is a Roblox game that lets you play with meteors. There are different meteors, and you can buy them all at the shop. Also, you can upgrade them with cash so that they can be more efficient. The game has multiple areas that you need to unlock, such as the Lava area.
If you're looking for a new Roblox game to play, take the What Roblox game you should play quiz! You can also get a bunch of free stuff via our Roblox Promo Codes page.