Our Roblox Pop It Trading Codes has the most up-to-date list of OP codes that you can redeem for all kinds of free goodies that you can sell in the game. Whether you're just starting or you've been playing Pop It Trading for a long time, these codes can give you a significant boost!
All Pop It Trading Codes List
We'll keep you updated with additional codes once they are released. You should redeem these as soon as possible because you'll never know when they could expire! These codes have been tested on the date that this post was released. If you find one that is expired, please let us know the exact code in the comments below so we can remove it.
Enter the code exactly as it is listed, or it might not work correctly! Note: If the code is for in-game currency, some amounts may be slightly off if the game has active multipliers.
Updated May 2

Added new codes
Pop It Trading Codes (Working)
Here's a look at all the working Pop It Trading codes.
naughtyornice—Redeem for a new item (New)
trippy—Redeem for a new item (New)
noclip—Redeem for a transport monster to take you to The Backrooms game (New)
kitty—Redeem for a Cat item (NEW)
popit!—Redeem for a Free Pop It
stuffi—Redeem for a FNAF Stuffed Animal
armor?—Redeem for a Watermelon
sugar—Redeem for a Lollipop
cupid—Redeem for a Valentine's Day Item
no—Redeem for the Slendy Note
tako—Redeem for Slippy Octopus
鞭炮—Redeem for Firecrackers
Tony—Redeem for a Tiger
Loot—Redeem for a Loot Box
buff—Redeem for a barbell that earns you money when you lift it
2022—Redeem for a Sparkler
ice—Redeem for a Gem
chance—Redeem for a Six Sided Dice
juaniday2021—Redeem for a Holiday 2021 item
sus—Redeem for an Among Us item
quidditch—Redeem for a Fire Extinguisher
spooky21—Redeem for a random Spooky item
crystal—Redeem for a random Crystal item
eeek—Redeem for a random Creepy item
squid—Redeem for a Square Guy
gummy—Redeem for a Gummy Bear
Pop It Trading Codes (Expired)
These codes are no longer valid.
How to Redeem Pop It Trading Codes
It's easy to redeem codes for free rewards in Pop It Trading. To do so, follow the instructions below.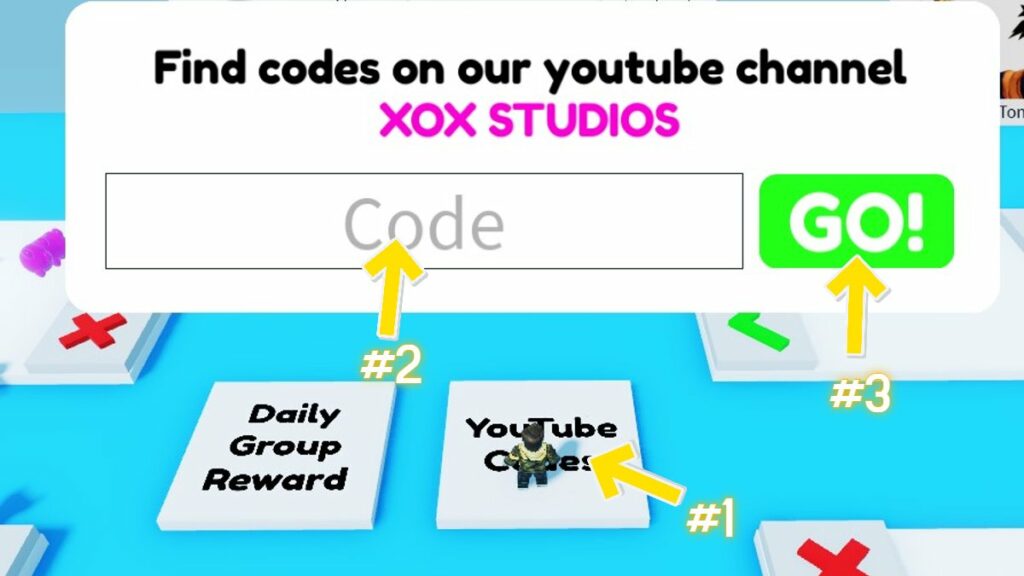 In the game, move your character to the white square on floor that says 'YouTube Codes'. It is near the leaderboard.
While standing on it, you will see a window with a text box that says 'Code'. In that box, enter the code exactly as it appears in the list above.
Press 'Go!' to submit the code and claim your reward!
Game Description & Recent Update
🎮 HOW TO PLAY
1 - join someone on board
2 - drop items to trade
3 - jump on ✅ to confirm trade

buttons
✅ confirm trade
❌ cancel trade
➕ request more items
If you're looking for codes for other games, we have a ton of them in our Roblox Game Codes post! You can also get a bunch of free stuff via our Roblox Promo Codes page.