I enjoy a good Roblox tycoon experience as long as it has a bit of an edge, and Roblox Spy Tycoon certainly ticks that box. Whether you want to be James Bond or Nikita, you can create your very own spy base, compete with a gun range, guard towers, and of course, a large garage to house all of your cool cars. Just be careful of the neighbors, as it seems you're not the only spy in the hood…
Roblox Spy Tycoon codes give you free in-game dollars. These are super handy to get things going when you start out. I found I got my Factory and droppers fully built just with free cash from codes, meaning I had an immediate steady income to rely on. If you love Roblox PVP tycoon games, also check out Anime Ninja War Tycoon Codes.
All Roblox Spy Tycoon Codes List
Roblox Spy Tycoon Codes (Working)
These are all the working Roblox Spy Tycoon codes.
CARS—Redeem for $35k cash
LIKES—Redeem for $15k cash
EPIC—Redeem for $15k cash
HELI—Redeem for $35k cash
Roblox Spy Tycoon Codes (Expired)
These are expired codes for Roblox Spy Tycoon.
There are no expired codes for Roblox Spy Tycoon
Related: Oil Warfare Tycoon – Free cash!
How to redeem codes in Roblox Spy Tycoon
Follow the instructions below to redeem codes in Roblox Spy Tycoon.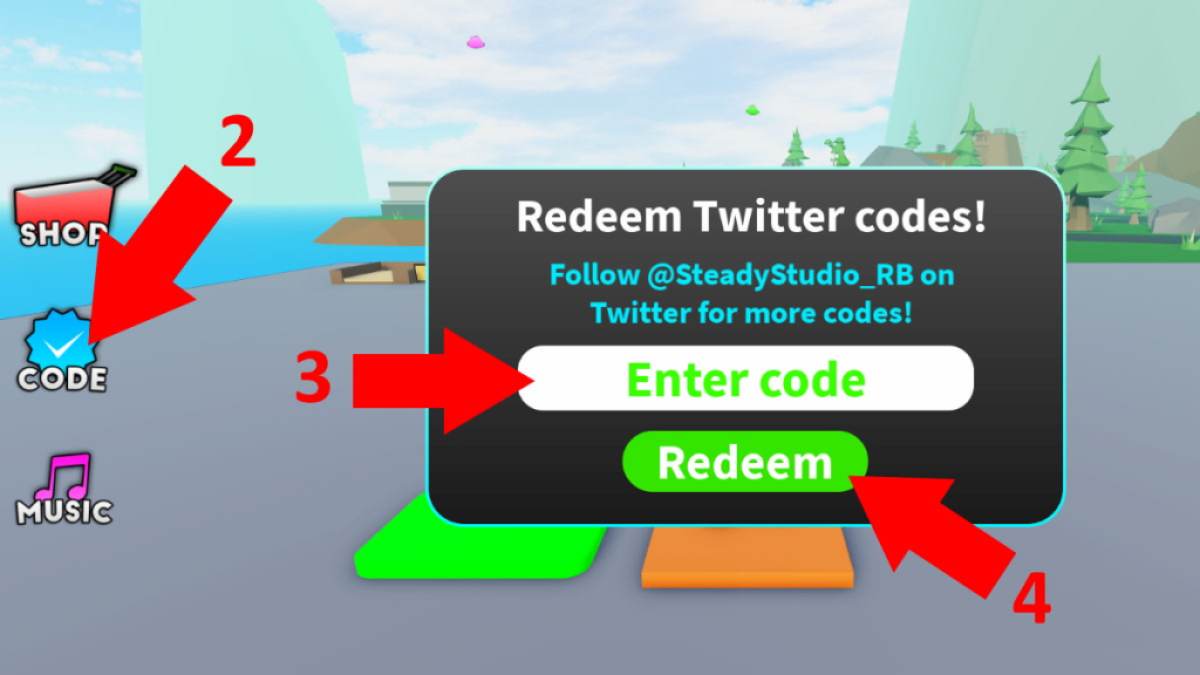 Launch Roblox Spy Tycoon on Roblox.
Press the blue CODE button on the left of the screen.
In the text box saying Twitter Code Here, enter the code exactly as it appears above.
Press the green Redeem button to claim your reward!
How can you get more Roblox Spy Tycoon codes?
Roblox Spy Tycoon is made by the good folk over at the Steady Studio Roblox Group, so if you're looking for more codes and information, it is well worth joining the group. You can also follow @SteadyStudio_RB on Twitter and subscribe to the Steady Studio YouTube Channel. But I think your best route is to become part of the Steady Studio Discord Server, where I found channels dedicated to everything from announcements to giveaways.
Why are my Roblox Spy Tycoon codes not working?
If you have tried to enter one of the Roblox Spy Tycoon codes above and it has shown as being invalid, try to cut and paste it directly from here at Pro Game Guides into Roblox. This will ensure there are no typos, as sometimes just missing a capital letter can mean a code won't work. If a code is showing as expired, this usually means the game's developers have stopped it from working. Let us know in the comments below, and we'll update the guide; then, we'll hotfoot it off to the interwebs to try and find you some new codes!
How to get the Helicopter in Roblox Spy Tycoon
While you can do your best to secure your base in Roblox Spy Tycoon, you may find other players are still managing to get inside. This is usually because they've been able to infiltrate your base via helicopter. To get one as quickly as possible, complete your Factory (for maximum income), then build walls and ceilings until you have the offer to build a ladder in the room outside the Factory. Do so, then build walls and ceilings upstairs until you're offered some outside ladders on that floor. Build these, then head up to the roof. Build cosmetics on the roof until you get the Helipad option; then, its time to save up for your first chopper. It set me back $250,000, but it was well worth it to be able to drop in on your neighbors, quite literally!  
What is Roblox Spy Tycoon?
Roblox Spy Tycoon is a Roblox tycoon-style experience with some elements of PVP. You build a spy base complete with vehicles, weapons, and outfits. It also houses a factory, allowing you to build up income to add more floors and accessories to your base. You can also explore the island, visiting and attacking your neighbors with everything from an initial knife up to rail guns and rocket launchers.
If you're looking for codes for other games, we have a ton of them in our Roblox Game Codes post! You can also get a bunch of free stuff via our Roblox Promo Codes page. And in the meantime, take a look at the latest news to stay up-to-date on all things entertainment.