For many Old School RuneScape players, one of the goals of the game is to reach maximum level (99) on as many skills as possible. To this end, players will find the easiest and quickest ways to do so, regardless of how convoluted they may seem. The same can certainly be said for thieving in OSRS, as the best way to get from one to 99 as a thief is a strange series of actions.
OSRS thieving level 1-99
Preparation
Before you begin your life of crime, there are a few things you will want to have to make your experience easier. Here is a list of items that will help you on your journey to becoming a master thief:
Gloves of Silence: These gloves reduce the chance of failure while pickpocketing by 5%, giving you a better chance of grabbing goodies and getting away with it.
Ardougne Cloak: This cloak has different levels that offer different benefits for thieves. At first level, it increases the chance of success when stealing from stalls in Ardougne. At second level, it increases the chance of success when pickpocketing in Ardougne. At third level, the cloak increases pickpocket success in any area.
Dodgy Necklace: The Dodgy Necklace is an item that has a chance to negate being stunned by a failed pickpocket attempt, and thus is incredibly useful for thieving.
Rogue's Equipment: The Rogue's Equipment set doubles rewards from thieving, and thus is great for profiting on the way to 99 as well as a great way to get gold fast in OSRS.
Lastly, set your NPC attack option to "hidden," as this will cause you to always pickpocket rather than attack NPCs.
Level 1-5
The easiest way to grind out levels one through five quickly is to pickpocket "Man" NPCs in Lumbridge. The NPCs are very low level and easy to steal from over and over to quickly get to level five. They can be found at spawn, shown on the map below.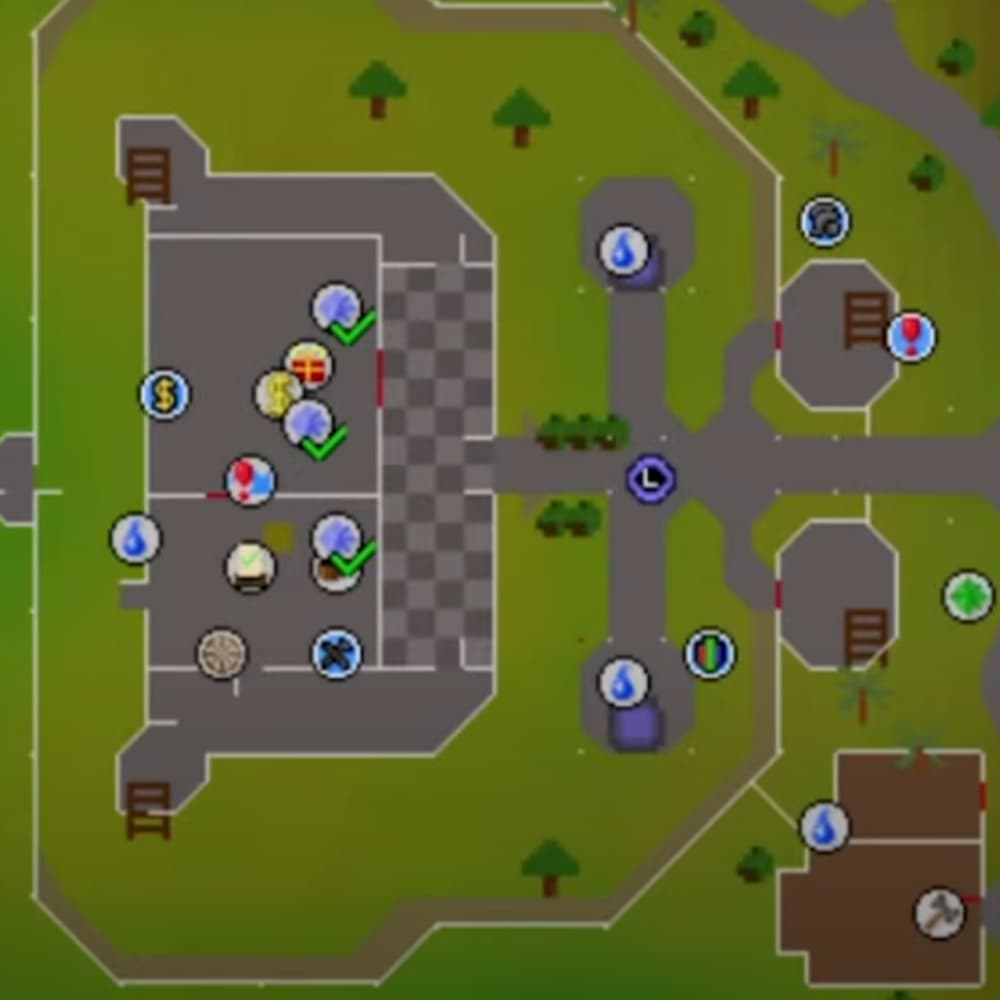 Related: Will there be a RuneScape 4?
Level 5-25
From levels five to 25, head over to Ardougne's courtyard and find the baker and his bread stall. From there, proceed to simply steal his bread right off of the stall while standing directly inside of him. This should alert neither him nor the guards and allow you to grind your way to level 25. The courtyard's location can be found in the below map.
Level 25-55
For levels 25-55, you'll want to head to the Kingdom of Great Kourend's courtyard. There, you can find a fruit/vegetable stall. Standing behind the stalls should allow you to steal the products undetected, making for a simple leveling process. The location of the courtyard can be found on the map below.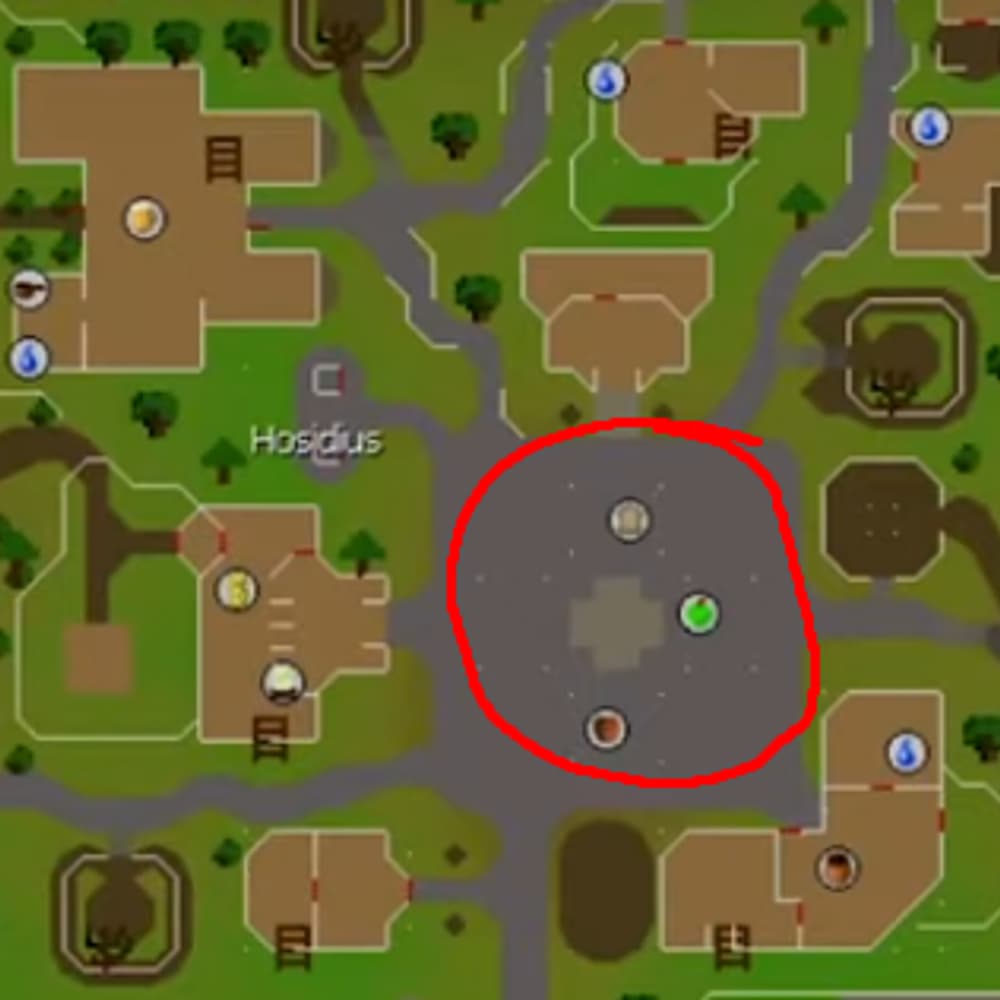 Level 55-99
The longest part of the leveling grind by far is luckily also the last, and tasks players with pickpocketing Ardougne knights. This is best done in the Ardougne bank with the use of a "Splasher." A Splasher is a community term for a player character that can use magic, but is using armor and weapons that grant no magic bonus. This causes their magic to deal no damage but still causes it to draw aggro from enemies.
With a Splasher correctly set up and the knight stuck in one spot, you can pickpocket to your heart's content. Also, you probably won't need to set up your own Splasher because other players set them up all the time to grind out these levels. Simply look up the "Thievinghost" in chat channels, check the realm with the most members in that channel, transport to it, and more than likely a Splasher will be in Ardougne bank. Below is Ardougne's bank marked on a map.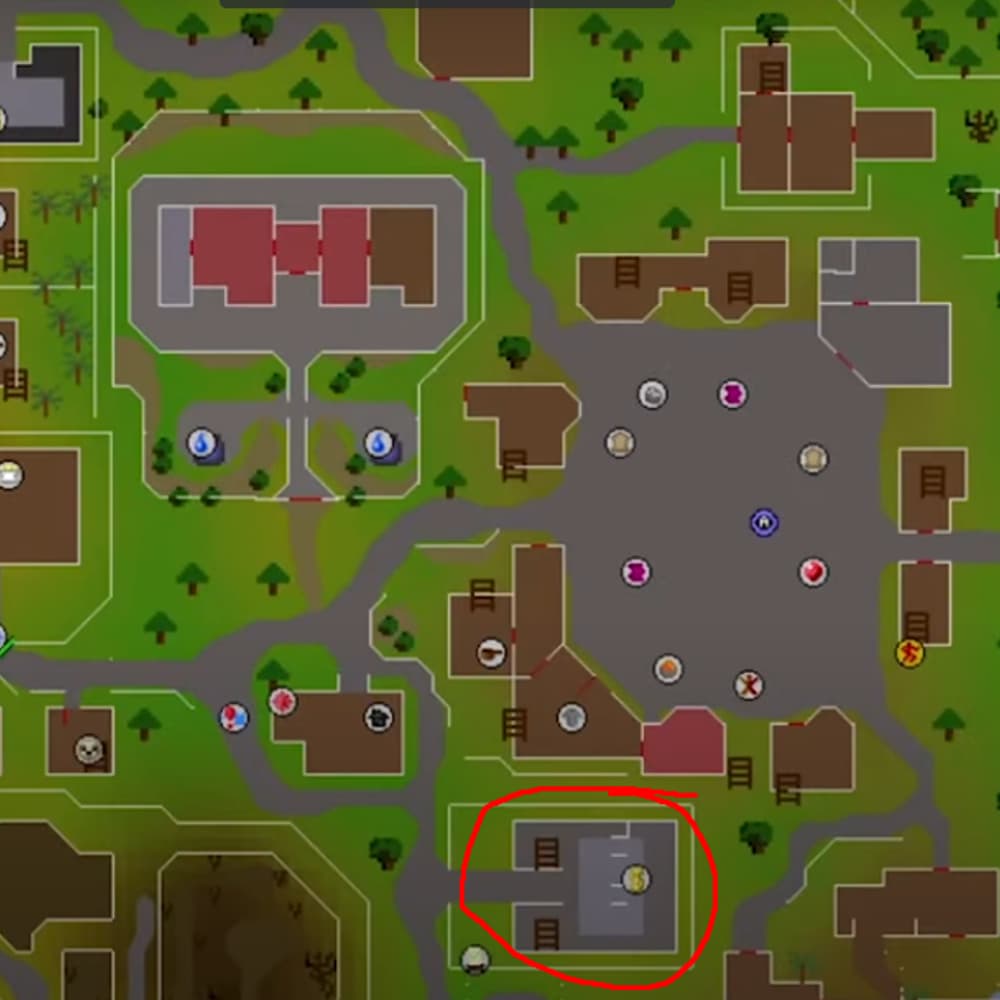 Following these steps in order is guaranteed to get your character to level 99 thieving quickly, saving tons of time for a normally grueling process. Regardless, it will still be a grind, so make sure to mentally prepare or have other distractions ready to keep you entertained.
Looking for more OSRS content? Head over to Is a Runescape membership worth it? Answered and Is RuneScape worth playing in 2022? for more from Pro Game Guides!