EA has announced another Sims 4 expansion pack via a trailer on YouTube, with this one centering around family across all life stages. Along with the enhanced gameplay, the Growing Together expansion offers a wide variety of useful and unique build/buy and CAS items.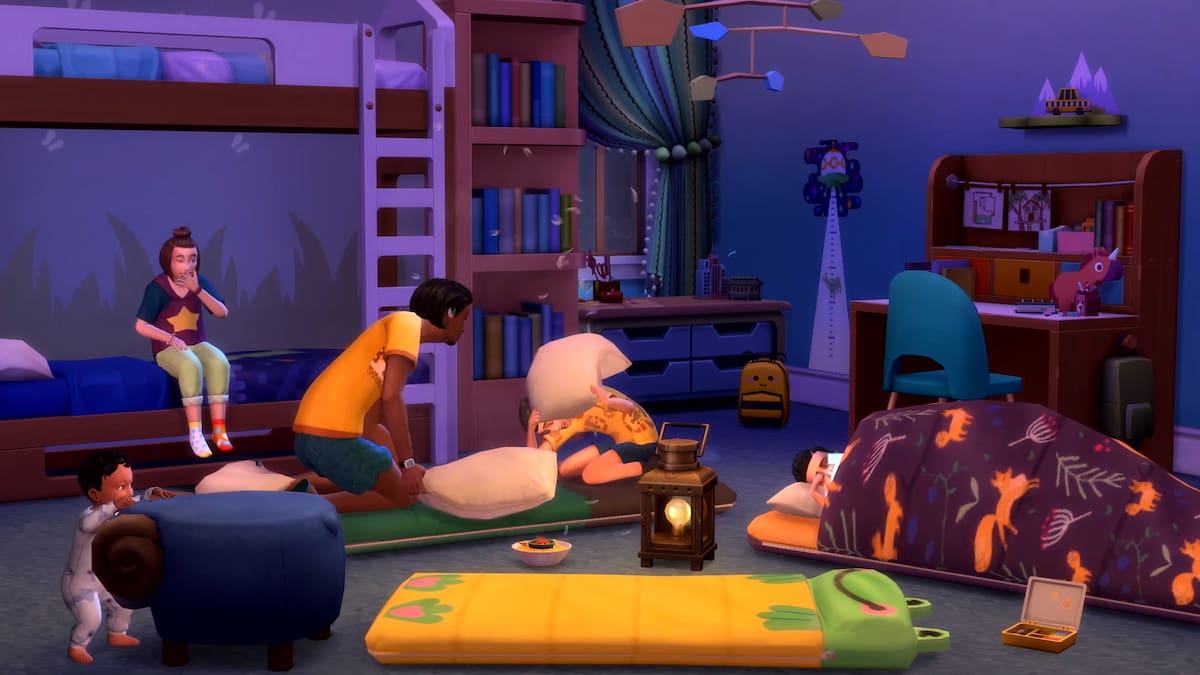 Along with the Sims 4 functional baby update, The Sims 4 will have a busy week with the Growing Together expansion pack releasing two days later on March 16, 2023. From the trailer, eagle-eyed fans have spotted numerous additions in both CAS and build/buy items. From baby carriers and play mats to snazzy workout gear for the elderly, this pack appears to try and cater to every life stage in The Sims 4.
Items to bring families closer seem to be at the heart of the Growing Together expansion. For example, litter your living room with a pile of sleeping bags for a sleepover. Or you can purchase a bike for everyone in the family to ride through the new world of San Sequoia. If you're bored of that, you can have your Sims work together to build a treehouse in their backyard! There will undoubtedly be plenty of new CAS items for all ages, but babies steal the show with a plethora of new accessories, clothing, hair, and more.
Related: Sims 4: All Fears & How to get rid of them – Fears and Wants Guide
While there will be items like new potty training toilets and laid-back casual clothing, you can further accumulate goodies with early purchasing. If you buy the Growing Together expansion pack for The Sims 4 between February 2 and April 27, 2023, you'll receive an in-game slide, swing set, and baby carrier. All of these are exclusive to those who purchase in that time window.
Want to read more about expansion packs in The Sims 4? If so, check out Which Sims 4 expansion packs are worth it? on Pro Game Guides.