The Sims 4 takes a village to manage consistently. That village has released another set of patch notes for the month of July in preparation for the newest pack to release. Here's a streamlined breakdown of all the changes made in The Sims 4.
July 2022 Sims 4 Update & Patch Notes - What was changed?
Bug Fixes
These are all of the miscellaneous fixes in The Sims 4 for the Jul. 2022 Update. You may have noticed these issues or unflattering features, or they may have not bothered you at all. Either way, these monthly improvements contribute toward this massive game running as smoothly as possible.
Consoles
Flickering in Eco Lifestyle environment fixed.
Cursor glitch with chicken coops in Cottage Living patched.
Controller legend is now hidden when using Notebook.
Base Game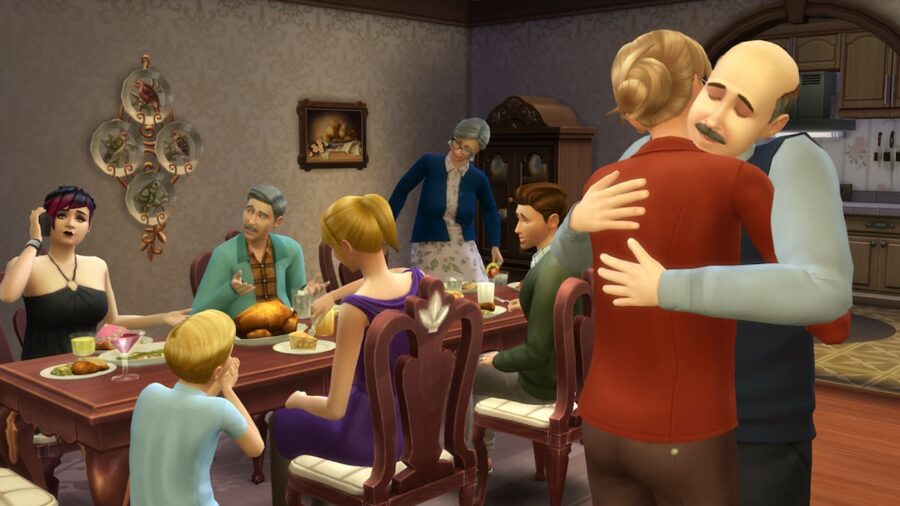 Scooting to open side of bed, Grab Serving for toddler, and Game Mat jogging fixed.
Multiple miscellaneous conversation prompts stabilized.
Cars in distance appear more realistic.
Clicking on Hygiene makes Sims take care of themselves instead of cleaning home.
The Vault Modular Counter no longer changes color when dirty.
Sims without preferences can still ask about others' preferences.
Pregnancy tracking and data improved.
Game crashes stabilized.
Lot placement in Gallery improved.
Dragonfly and mosquito animations improved.
Portrait of Sim and name of Sim no longer overlap.
You can now hover on Promotion Requirements in Career tab to see more info.
Lot Challenges has an added hover-over feature for more info.
Expansion Packs
"Host Phone Conference" feature stabilized.
Lifestyle-Go-Poof Potion works again.
Amount of active lifestyles fixed.
Fixed Mountain Climb Excursion canceling.
Chicken coops stay the same color when dirty.
Egg Hunt Holiday no longer stopped with having chickens.
Bandana hair swatch fixed.
Verdant Mushroom Soup back on cooking options.
Cat & Dogs curtains can be placed around windows.
Gnomes in inventory no longer endlessly produce seeds.
Outdoor Adventurer badge progress fixed.
Rewards for specialization careers are fixed.
Go to Class Early now shows up one hour early.
Sims already on campus will go to class early.
Juice Fizzing station ingredients list fixed.
Dyed in an Explosion moodlet now fixed by shower or bath.
Game Packs
Teens who hit stuffed animals now lose Empathy points.
In StrangerVille Secret Lab, Error Code 106:7f97032:aa761f01 no longer appears.
Hot Tip mission in Journey to Batuu fixed.
Color swatch for capri pants from Dream Home Decorator fixed.
Explore Underground Tunnels action stabilized.
Stuff Packs
Texture for Murphy Bed remote control improved.
Kits
Vaccum now has the option to hire a repair person.
Sparks now work for broken Dusty Chaperone Upright Vacuum.
Updated & Added Content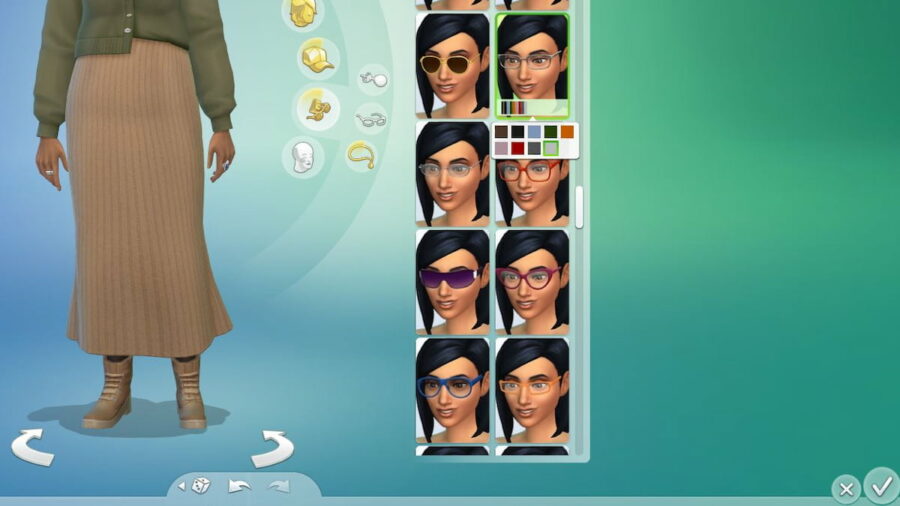 Rather than stabilized and patched content, this is the list of things that were added or improved within The Sims 4. This can be anything from free Create-a-Sim content to updated UI colors. Here's what happened this month.
Updates
The Sims cell phone OS design and cover options were updated.
Sexual orientation and gender now have more in-depth options, including the ability to prefer a specific gender.
Wants and fears will now replace Whims in The Sims 4. This is an attempt to go back to the more classic Sims style of character management.
Added Content
Body hair is now available for free in CAS. You don't need the werewolf pack anymore to add body hair.
Curved walls are now available in the game within Build/Buy mode.
Want to read more about The Sims 4? If so, check out How to cheat max skills in The Sims 4 – All Sims 4 Skill Cheats and How to get unlimited money in Sims 4 using cheats on Pro Game Guides.