Soulstone Survivors pits you against swarms of enemies, numbering in the hundreds and thousands, and expects you to stand alone. While you can learn powerful skills, you will likely take damage at some point. This may leave you wondering how to heal in Soulstone Survivors.
How to restore health in Soulstone Survivors
To heal in Soulstone Survivors, you must find and destroy healing crystals. These will randomly appear on the map and appear as yellowish-green crystals. If one is not on your screen, you will see an indicator on the edge of your screen showing you what direction it is. Additionally, skills in the skill tree provide additional total health or healing on leveling up.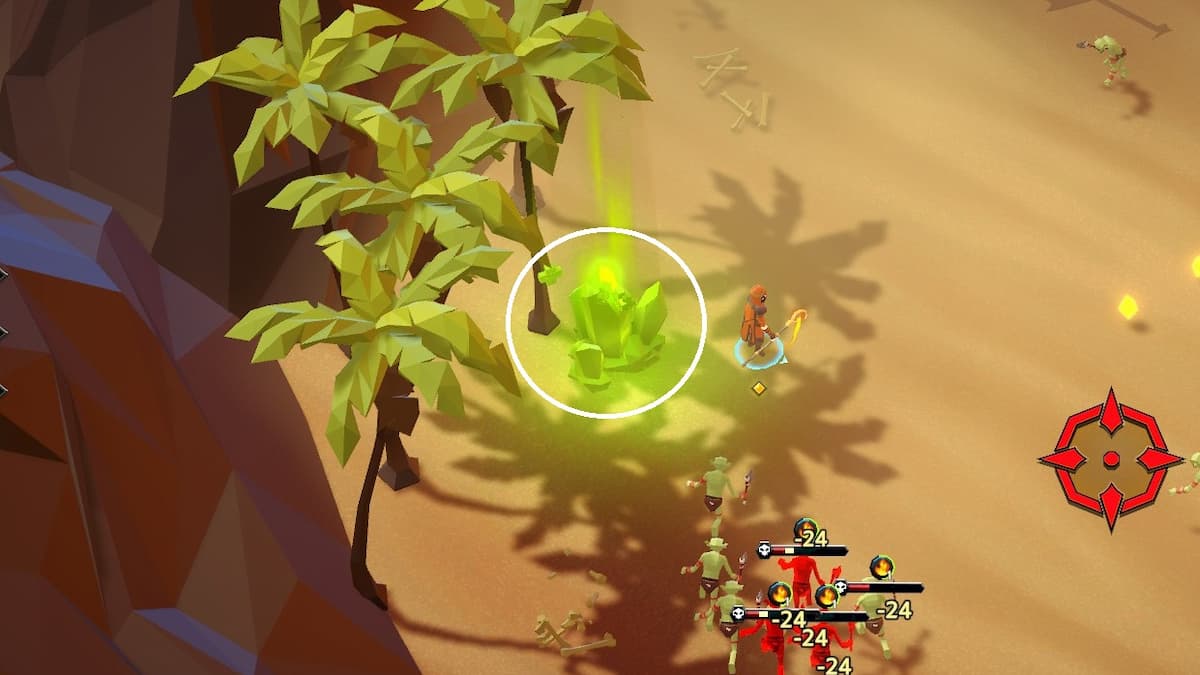 It should be noted that health crystals only appear occasionally, so you should save them for when you absolutely need them. Poorly timing healing can leave you hurting for health when you really need it. If you are low on health, take note of where it spawns and keep an eye on the indicator.
Some skills also provide healing, but we have only encountered the Smite ability that restores health to your allies and does not seem to restore your health. It is possible that the developer, Game Smiting Limited, may add more healing skills, but we do not know this. Some skills also increase your maximum health, increasing your current health by a percentage of that amount.
For more information on Soulstone Survivors, check out Best status effects in Soulstone Survivors and All currencies in Soulstone Survivors, explained on Pro Game Guides.