Battlefront 2 has been a stellar battle experience for Star Wars fans for many years, and despite being an older game, it can still become relevant and cycle in fresh content with mods. Mods allow all types of expansions for Battlefront 2, upgrading its outdated graphics and unlocking new characters, weapons, maps, and more. Here are some of the best mods you can try out today.
Best Star Wars Battle Front 2 Mods List
Battlefront - Evolved
The Battlefront - Evolved mod by Frayed Wires Studios is a must for anybody that still appreciates Battlefront. It revamps and improves the textures, models, and particle effects of ALL, CIS, Imperials, and Republic factions. This is also entirely online compatible, so no matter if you're playing with someone else, you can appreciate your improved visuals. This classic game needed a little update, and this slight boost makes all the difference in the galaxy.
In-Game Skin Changer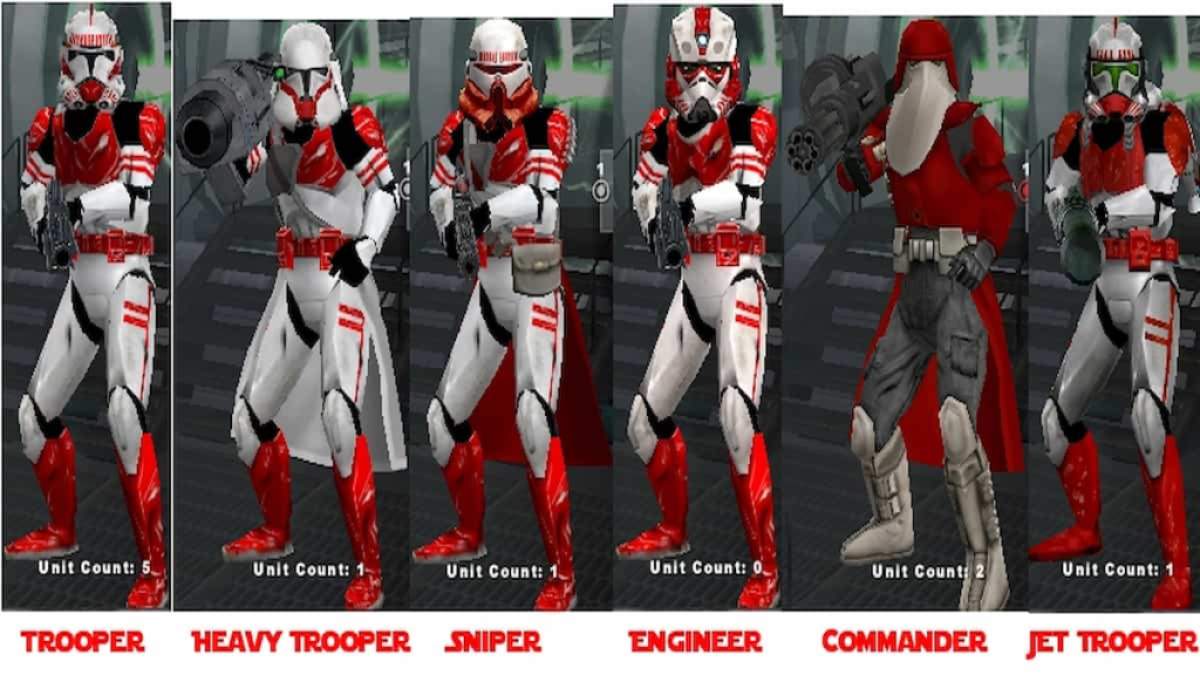 If you're tired of all your troops looking precisely the same, this In-Game Skin Changer can spice up your armies and allow you to separate them how you like with unique customization options. With its own personalized menu, you can change how each unit looks with color, weapon choice, and even little armor flairs that can set your troops apart from each other. Especially if you're planning on delving into a clone army, this mod allows you to separate and diverse factions, but it isn't just limited to clones and stormtroopers. This works for rebels, droids, and more, too, and looks great on all of them.
Stars Wars Battlefront II - Dark Space The Clone Wars Mod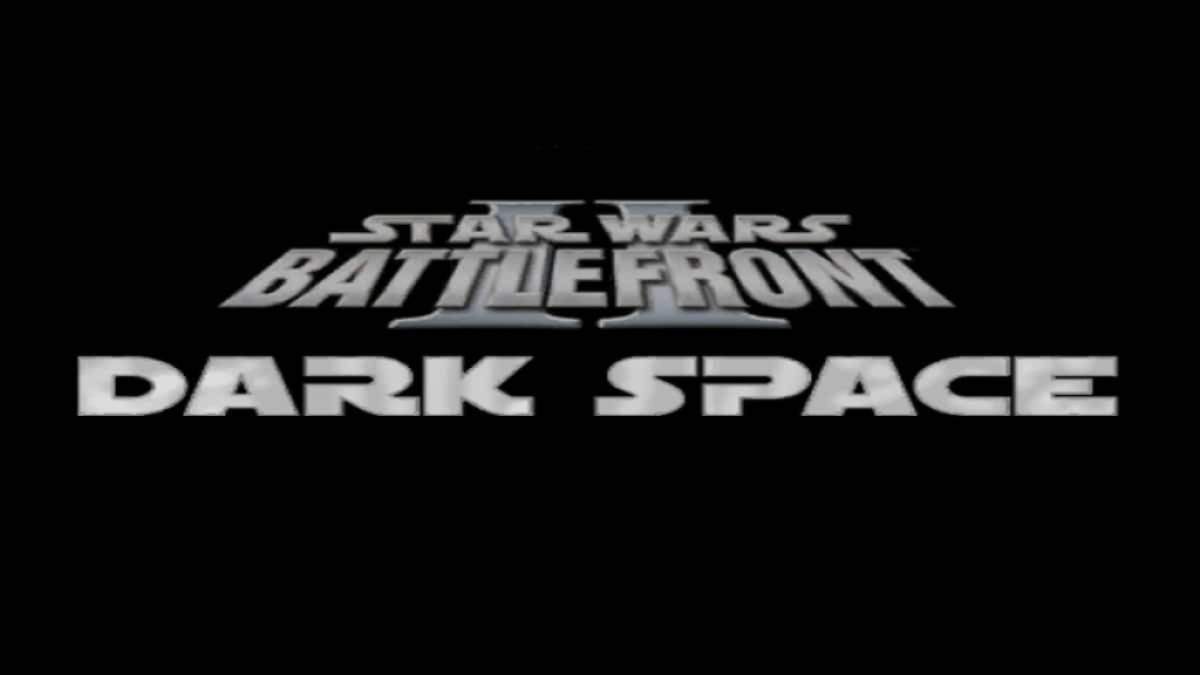 Delve into a plethora of new maps, missions, and modes, in two new exciting eras with the Dark Space Clone Wars mod. This creates a whole unique experience in the Battlefront II universe, allowing you to try out new battle methods, including various grenades, command posts, melee combat, and force powers. With new heroes and units and two Clone Wars-inspired eras, the Dark Times and the Last Days, you will have a fascinating story to embark on and plenty of new features to explore.
Star Wars Battlefront - Tides of War Beta - Customize Class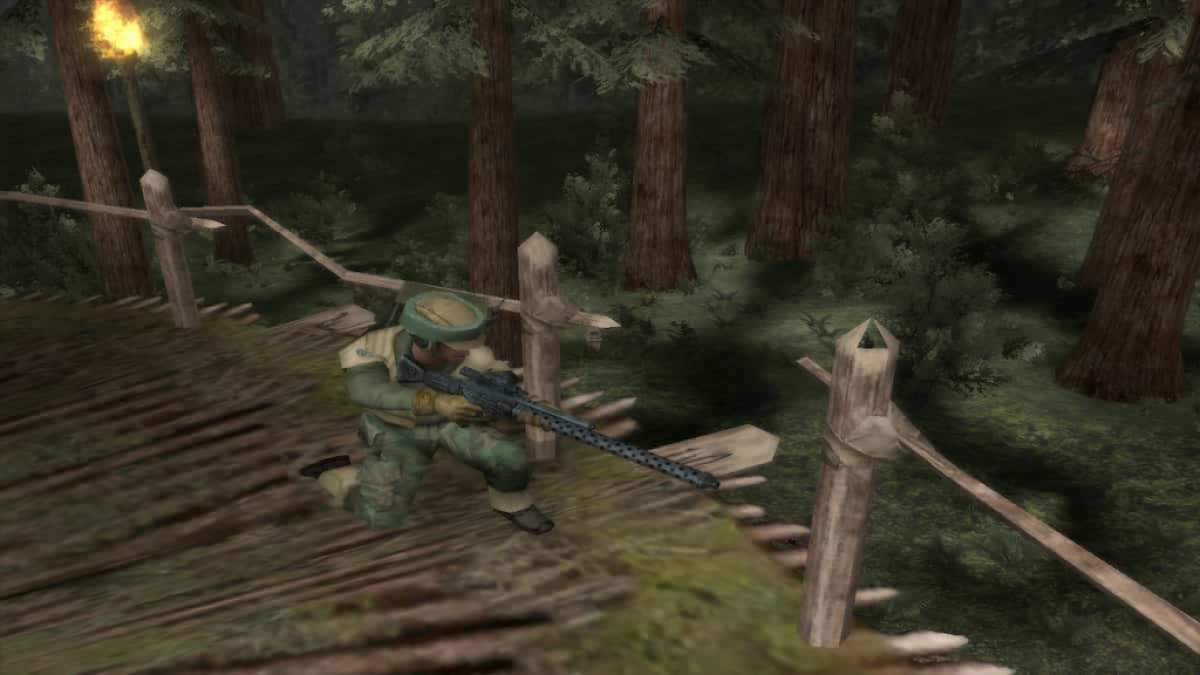 This Tides of War Beta mod makes for a more realistic warfare simulation with custom classes and fine details that players look for in a shooter game. This mod has everything from little fixes like AI difficulty and aim improvements to enhanced visuals and even custom classes that you can personalize yourself. You will get knocked by explosions and deal with recoiled weapons, as you might see in other realistic warfare experiences. Try it out for yourself to explore the other fine battle details.
Chalacta
Chalacta is a distant planet in the Outer Rim, but it has been plundered and pillaged by smugglers aided by the CIS. It threatens the planet's safety. Hop into this new map as Republic troops and attempt to end the debauchery and restore peace to the Chalacta people. Play as uniquely customized characters, such as a troop without his helmet, and explore a new environment in this fun little side-story mod.
Battlefront 2 Remaster Project
Like Battlefront Evolved, the Battlefront Remaster Project mod is about renovating this classic game and bringing it to the next level visually and aesthetically. This Remaster is a full dive into everything cosmetic, upping the map resolutions, textures, particles, and more to make the game look brand new. This full-scale mod is seemingly professionally done and doesn't plan on leaving any units or details out.
Cross-Era Battles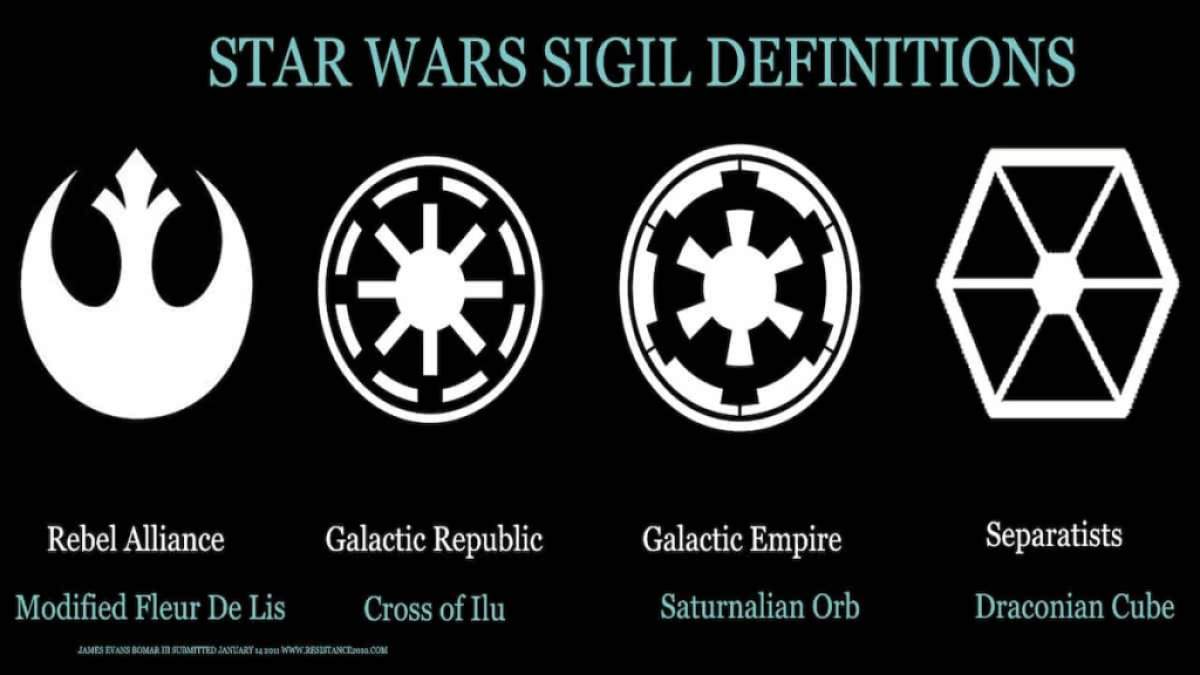 Cross-Era Battles expands the horizons of the usual instant action mod and now allows you to pick and cross over four multiple eras: Empire vs. Republic, Empire vs. CIS, Republic vs. Alliance, and Alliance vs. CIS. This also gives you new, unique hero choices and even features some Battlefront I maps like Bespin Platforms and Kashyyyk Docks. This mod allows many new opportunities and diversity for extended, enjoyable playthroughs.
A New Frontier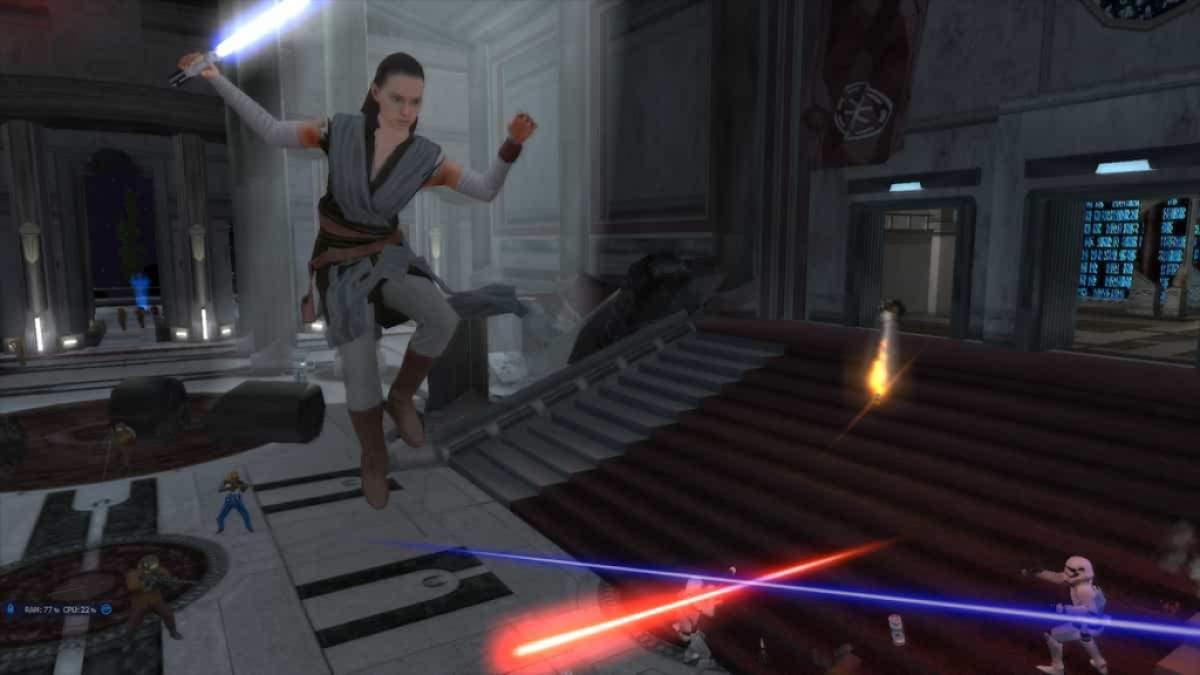 If you're a fan of the sequel trilogy of the Star Wars series, then this ultimate expansion for Battlefront 2 is for you. A New Frontier adds tons of new Force Awakens and Last Jedi content to the game, such as vehicles, characters, weapons, maps, and more. You can play Rey, Kylo Ren, or even Captain Phasma. Even if you aren't a fan of the sequel movies, you can appreciate the vast new features that are excellently crafted and make the experience fresher than ever.
Warfare Sounds Enhancement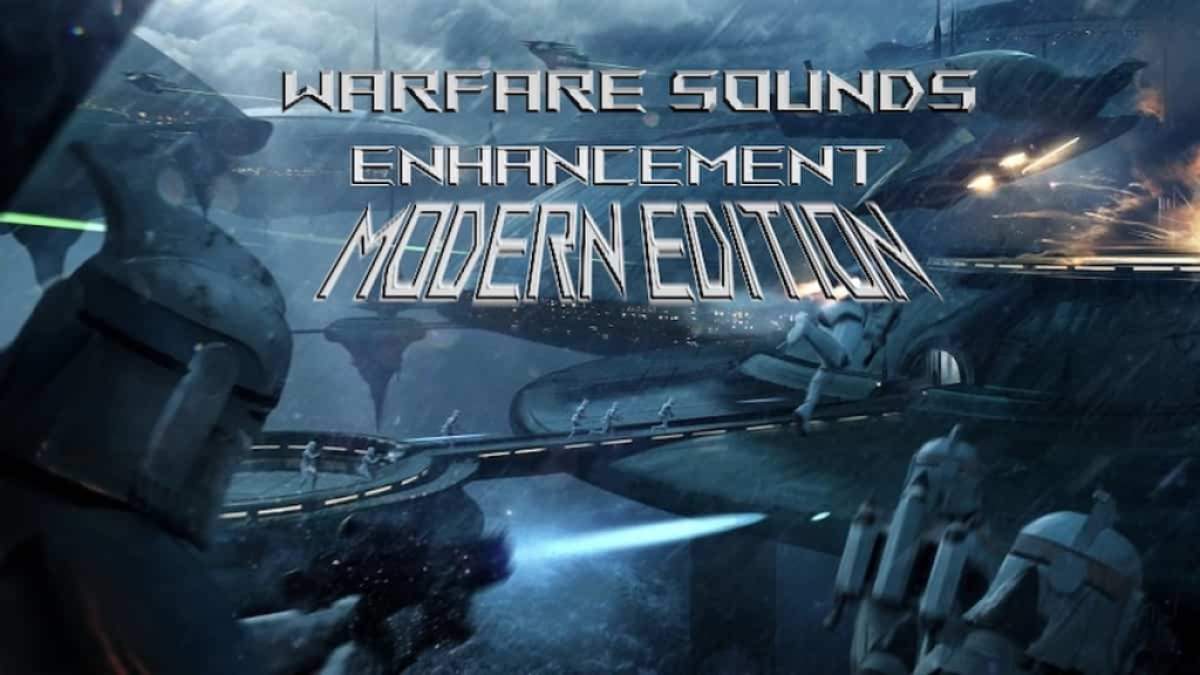 If you're tired of the corny blaster sounds or lack of ambient sounds in general, you'll want to check out this mod by CLSallenbach. The Warfare Sounds Enhancement creates a new realistic environment for your battles. It includes revamped vehicle engines, weapons, lightsabers, explosives, and even ambient explosions and noise, making it feel more like a real battle.
Star Wars Battlefront II - Zombie Infection - Tantive IV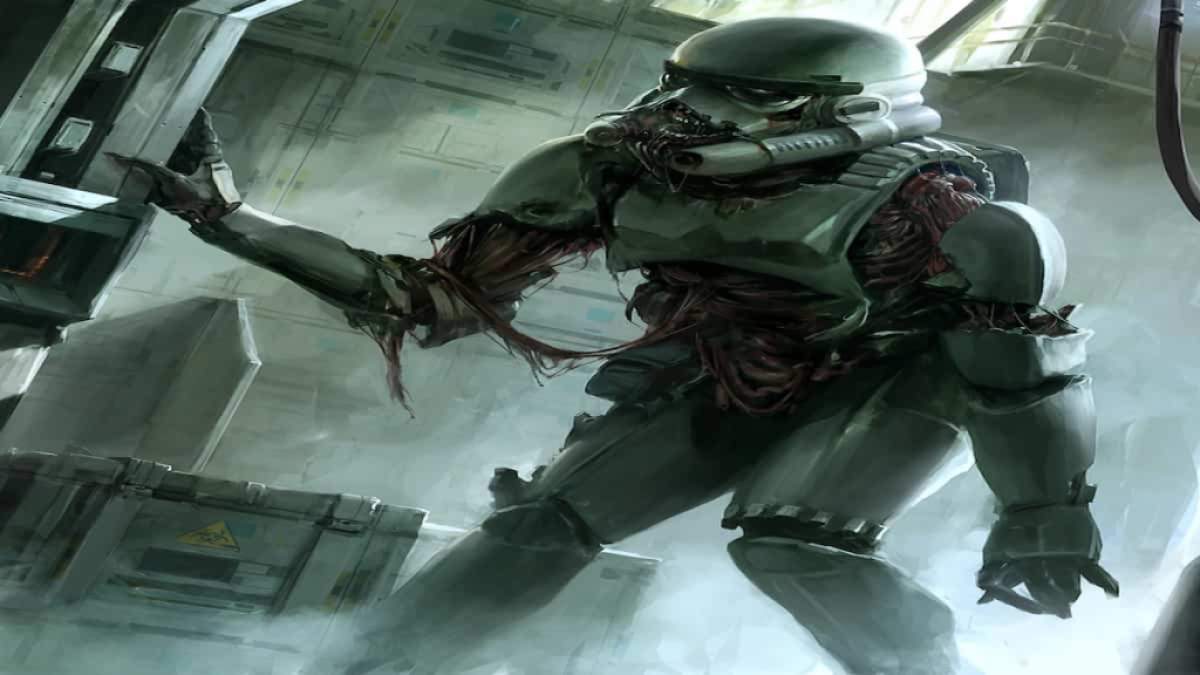 What lies in the distant sector of Tantive IV? The Empire will discover a new threat unlike anything they've ever seen, zombies! Dive into a new experience in Battlefront 2 in this thrilling Zombie Infection mode. Try to survive the whole round without getting infected by killing all the zombies and perhaps even your own potentially infected allies. If you become infected, restart or give in to the virus and begin infecting the rest of the troops.
Battlefront 2 Hardcore Mode (Difficulty Mod)
If you enjoy the base Battlefront II but are just looking for a bit of an extra challenge, this mod has you covered. Battlefront 2 Hardcore Mode changes up the difficulty of the vanilla game by increasing weapon damages, allowing instakill on headshots, and more realistic battle improvements. This will require you to battle smarter by getting to cover and making your shots count.
Looking for more Pro Game Guides Star Wars Battlefront 2 content? Check out our guides on Are Star Wars Battlefront 2 Servers down? Here's how to check or How to play Star Wars Battlefront 2 Split Screen!