In Starfield, building outposts on different planets and moons with rich resources can be a quick way to make credits. Naturally, you'll need a team of crew members to look after these outposts across the galaxy. Neon City is one of the best spots to visit to recruit more crew members, so here's a full breakdown.
Where to hire crew on Neon in Starfield (Map Locations)
Neon City is located on planet Volii Alpha in the Volii System. You'll visit this location pretty early in the game for story missions, so it's ideal to know the locations where you can recruit crew members. You can assign these crew members to different outposts across the galaxy; some of these crew members have up to three skills and can exchange gear, weapons, and resources. Here are some of the locations where you'll find crew members on Neon.
Astral Lounge (Map)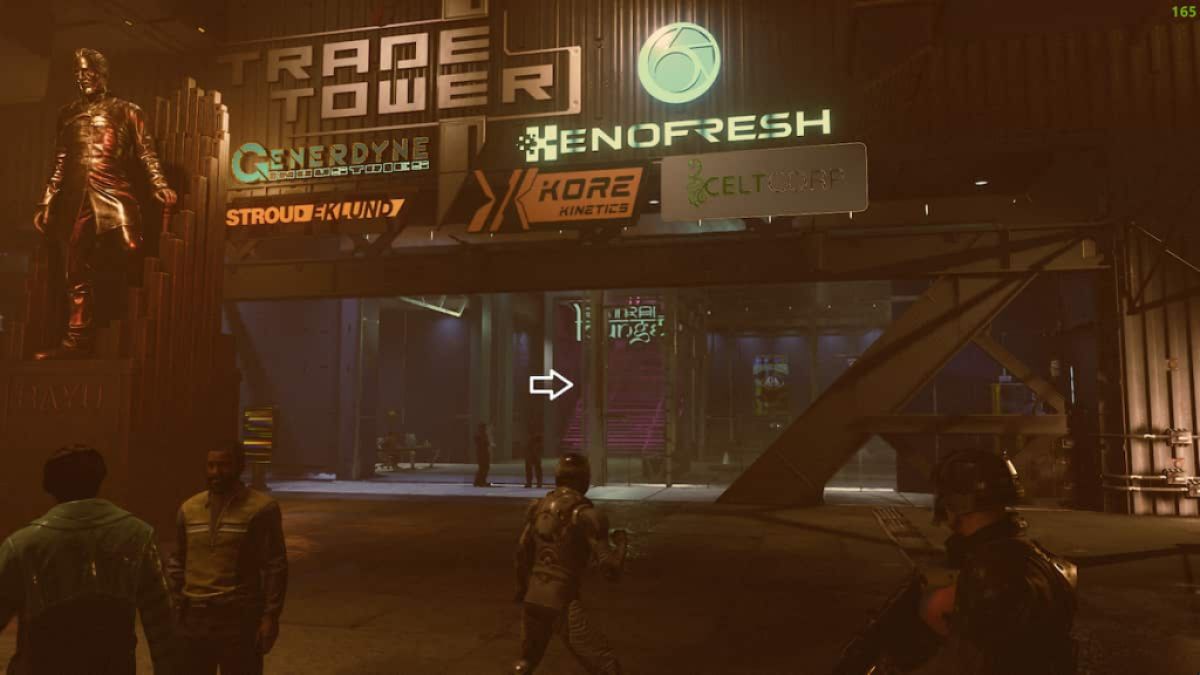 The Astral Lounge is one of the most popular spots in Neon City as this is where you can purchase Aurora. To find this place, take a right from the Spaceport elevator, and keep walking until you reach the Trade Tower building shown in the image above. Walk up the staircase (marked with the white arrow) to get inside the Astral Lounge. Here you'll find various hirable crew members near the bar section. You'll have to visit this building for the All that Money Can Buy story mission, so it is best to check it out beforehand.
Euphorika (Map)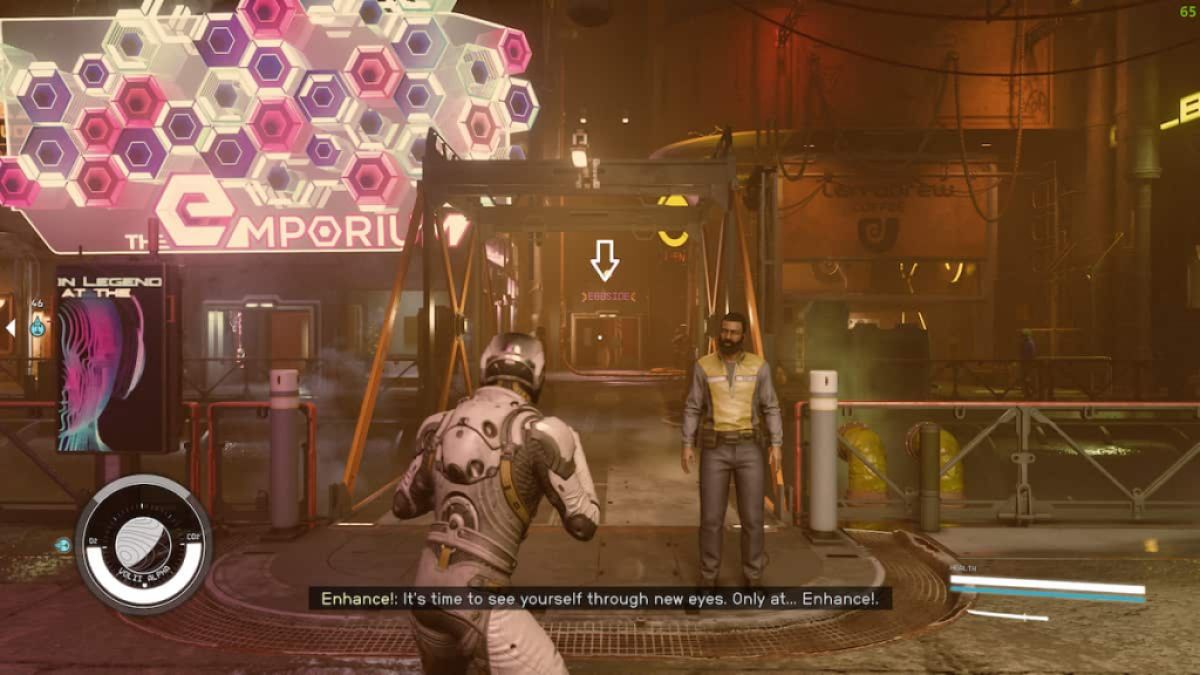 Euphorika is a cafe located in the Ebbside area of Neon City. To reach Euphorika, take the Ebbside door between TerraBrew Coffee and the Emporium building (check the white arrow on the image above). You'll notice Euphorika is the first shop after entering Ebbside through this door. Enter the cafe and speak to the hirable crew members inside.
Related: How to craft Aurora at the Pharmaceutical Lab in Starfield
Madam Sauvage's Place (Map)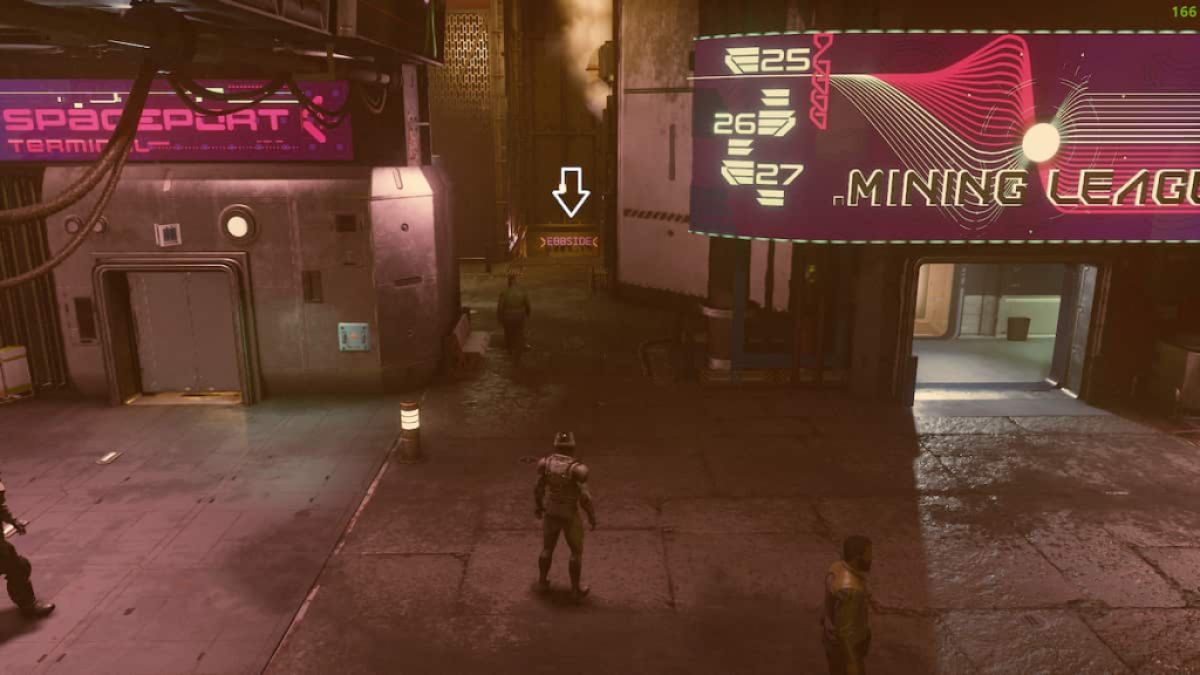 Another top location to hire crew members in Neon is Madam Sauvage's Place located in Ebbside. To visit this area, come to the Spaceport elevator and enter through the Ebbside door beside the Mining League shop. After entering, look to the right-hand side to find this cafe. Madam Sauvage's Place is also the lair for the Strikers Gang, and you can meet their leader Briggs by completing the Audition side quest. Interact with Andrea Sandoval at the bar to start a mission that lets you join a gang.
Best crew members to recruit on Neon in Starfield
To hire Crew members, interact with the NPC at any of the locations mentioned above and pay their fee; you can negotiate by persuading them to sign on for a discount. Neon offers several crew members you can hire and employ at different outposts. Here are three of the best crew members to hire from Neon City (Volii Alpha) in Starfield.
Dani Garcia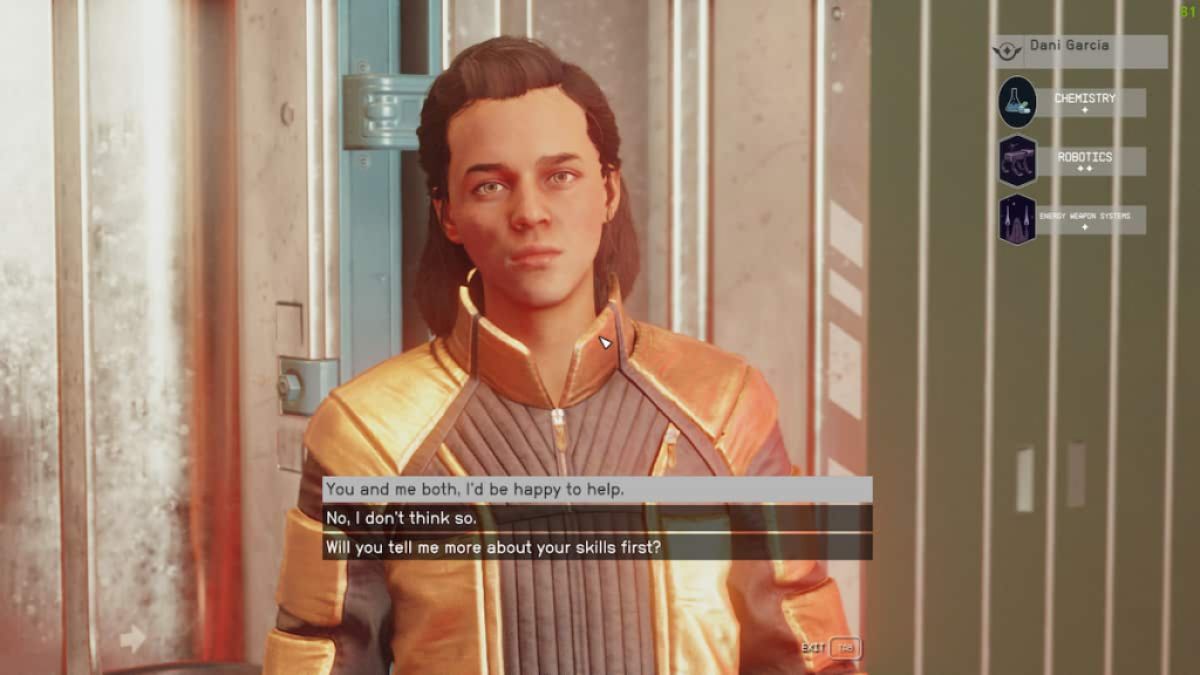 Dani Garcia is located at the Euphorika cafe in the Ebbside area of Neon City (Volii Alpha). You can hire Dani for 18,000 credits or negotiate for a lower price. This crew member comes with the following three skills:
Chemistry: One star
Robotics: Two stars
Energy Weapon System: One star
Related: What to do with Aurora in Starfield
Mickey Caviar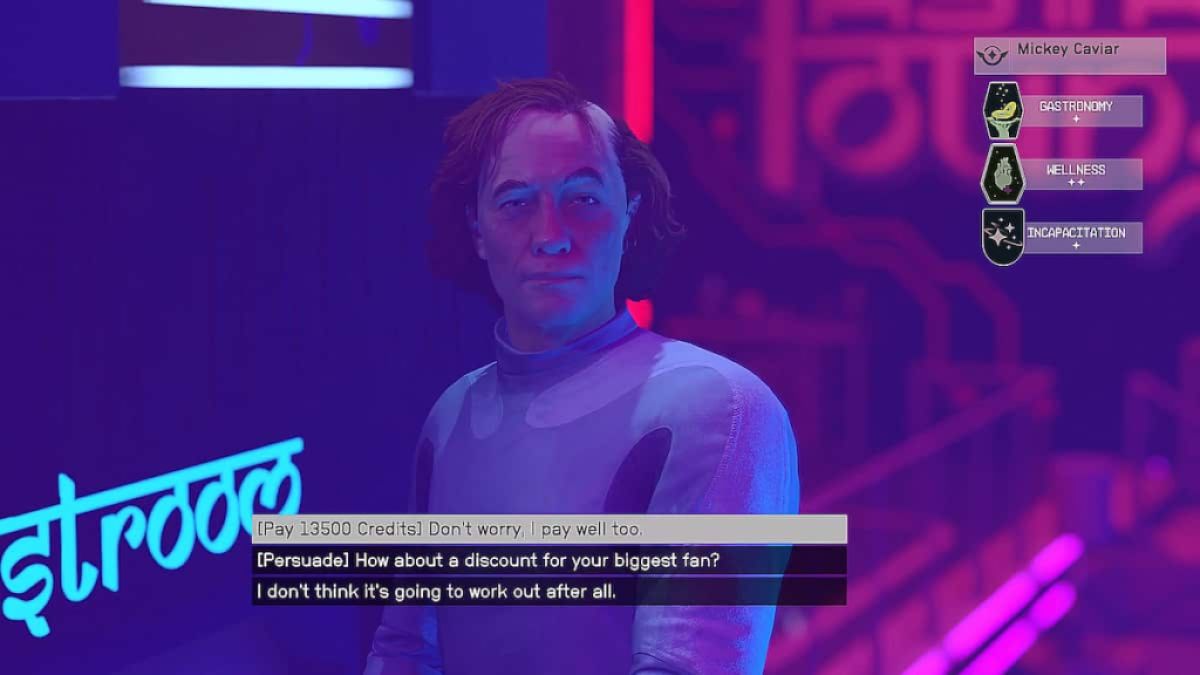 Mickey Caviar is located near the bar at the Astral Lounge in Neon City (Volii Alpha). This NPC is an expert cook and you can hire him for 13,500 credits. Use the persuade dialogue option to try to recruit this crew member for a cheaper cost. Mickey Caviar comes with the following skills:
Gastronomy: One star
Wellness: Two stars
Incapacitation: One star
Sophia Grace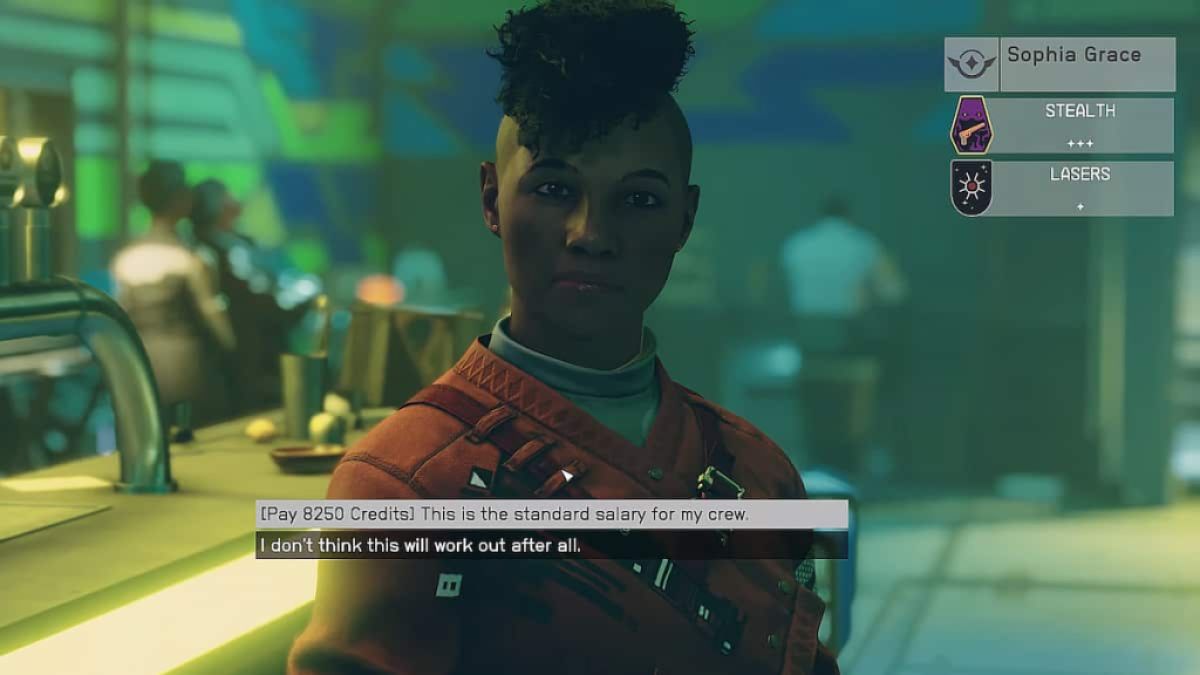 Sophia Grace is a stealth specialist you can recruit from Madam Sauvage's Place located in Ebbside on Neon City. If you are looking for a solid crew to guard your outpost, hire Sophia and pair this character with an Outpost Specialist. You can hire Sophia for 8250 credits, or negotiate for a cheaper fee. Here are Sophia Grace's crew member skills:
Stealth: Three Stars
Laser: One Star
Want to read more about Starfield? If so, check out Can you change FOV in Starfield? on Pro Game Guides.