In addition to planets and moons, Starfield features a variety of space stations and staryards that you can visit using your ship. Although there isn't much to explore inside these vessels, The Almagest is a notable exception thanks to its rare items and other unique features. Here's how you can get to The Almagest in Starfield.
How to reach The Almagest in Starfield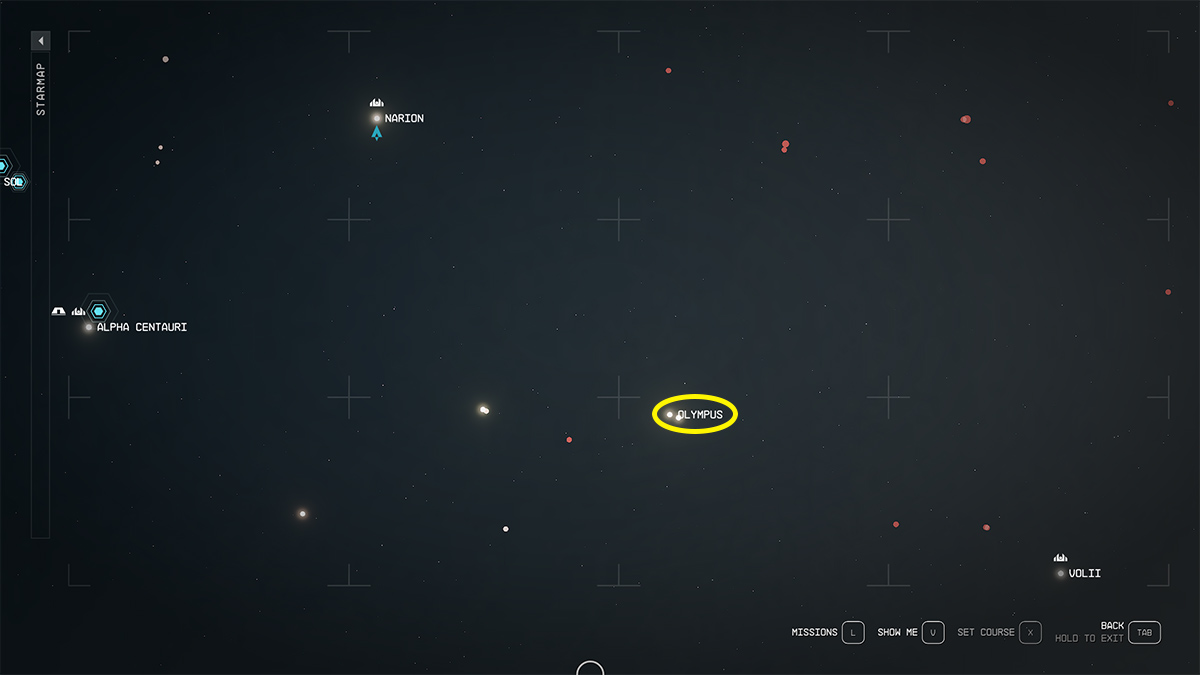 From the Starmap, select the Olympus star system situated between Alpha Centauri and Volii. Near the Nesoi planet, you'll find The Almagest space station, which I've marked in the image above. Set Course and select Jump to fast travel to the destination.
How to dock into The Almagest in Starfield
Fly closer to The Almagest and press the select target button (E on keyboard and A on controller) when you're within 500 meters. Press the dock input and board once your ship is docked.
How to get The Almagest Jackpot Machine
Unlike The Clinic, there's a lot to do inside The Almagest, which is an abandoned casino in space. After docking in, you'll realize that you're in a zero-gravity environment. Walk down the hallway and at the end, you'll see an opening that'll lead you down to the casino section of the ship.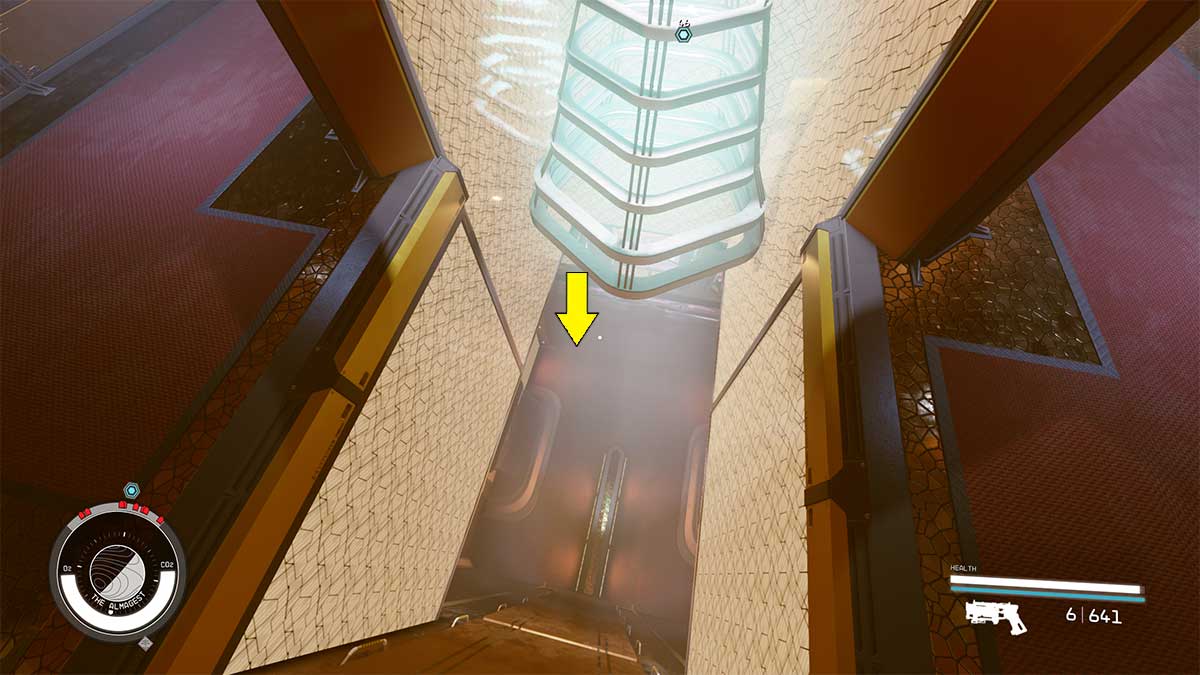 You can easily defeat the pirates inside, just keep in mind that high recoil weapons will thrust you backward since you're in zero gravity. Turn left and you'll see a secret air vent under the giant locker door. If you're having trouble finding the vent, simply follow the above images for directions.
The vent will lead you straight to the Jackpot Backend computer. The jackpot combination to use is 12, 19, 36, and 5. Most importantly, grab the contraband from the cache and sell it at The Den. I received Xenowarfare Tech, Black Market Antiquities, and 3,700 credits from this easy casino heist.
Stay tuned to Pro Game Guides for more Starfield content. In the meantime, head over to our article on All Starfield Shipyard Locations & Best Ones To Build Your Ship In.