Of all the challenges that players face in Teardown, one of the oddest ones is simply destroying or driving cars into nearby waterways. Thing is, to be able to take these cars for a swim in the first place, they need to have wheels. Unfortunately, players cannot put wheels onto cars, but they can do something similar.
Ways to sink cars in Teardown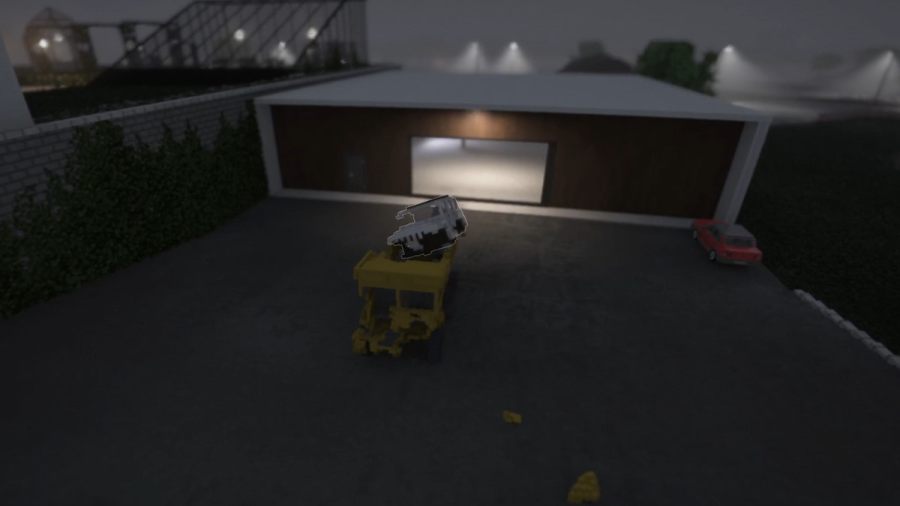 If the car has no wheels and no alarm, such as the white car during The Car Wash mission, players can use other larger vehicles to pick it up. Specifically, during this mission, players can use the dump truck on the property to lift and pull the wheelless vehicle. Players simply need to bring the dump truck down to where the car is, in the garage, and use the lift that the car is on. From here, getting it in the dump truck should be fairly easy.
Getting it out of the building can take a few tries and some finagling. Players may even need to edit the walls of the garage to get it out. Either way, once it's outside of the walls and fencing, players can drive it into the water. This is incredibly useful, especially for cars with alarm boxes, as throwing them in water will not cause them to go off.
For more Teardown content, be sure to check out How to spawn things in Teardown on Pro Game Guides.