It used to be that spawning was not possible while playing Teardown. Thanks to the 0.9.5 Version released in March 2022, players can now spawn vehicles and other essential game assets. It's really as simple as a few clicks, too.
How does spawning work in Teardown?
Spawning in Teardown is done by navigating to the pause menu of Experimental Mode. When players go into the pause menu while playing in Experimental Mode, they can easily access many items to spawn in-game. In the past, there was no spawning option within the game, so you may have not noticed this feature when previously reviewing the pause menu user interface.
Related: How to install mods in Teardown
How to spawn cars in Teardown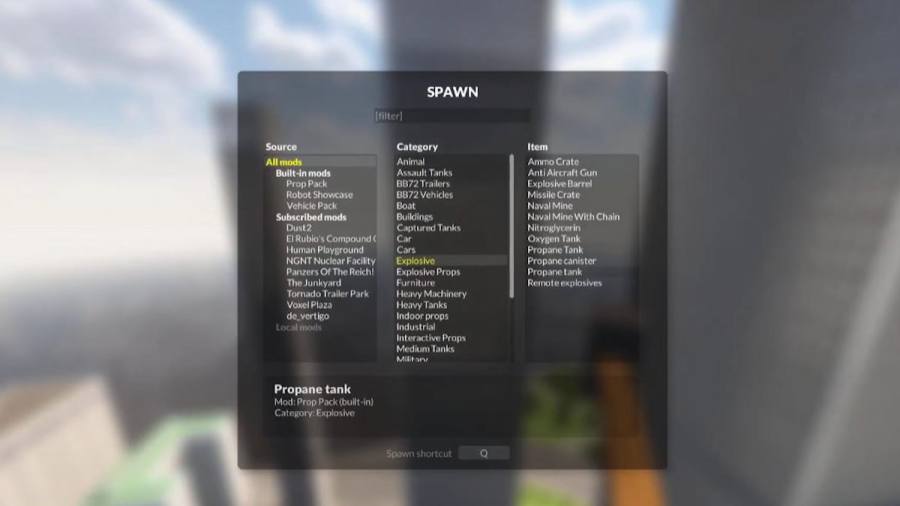 Make sure you are playing in Experimental Mode to have the ability to spawn cars. Once you are playing, hit the pause button and look for the Spawn option at the bottom. Click this to find a menu of available items and choose which one you want to put in the game. If you want to spawn multiple assets at once without needing to go back into the menu repeatedly, hold down shift to duplicate the spawn.
Want to see more awesome Teardown content? If so, head on over to How to detonate the big bomb in Teardown on Pro Game Guides.