Teardown is a sandbox game where you can destroy to your heart's content. Similar to Minecraft, it is a voxel game, where everything in the world is created by blocks. However, the blocks in Teardown are much smaller, and the game uses a very impressive physics engine to simulate destruction of anything and everything.
Teardown supports mods and, as a result, enjoys a thriving modding community. Players can add anything from weapons and vehicles to maps in their game by adding downloadable mods. The simplest and safest way to do this is via the Steam Workshop. However, players can also download mods from other websites.
Download Mods via Steam Workshop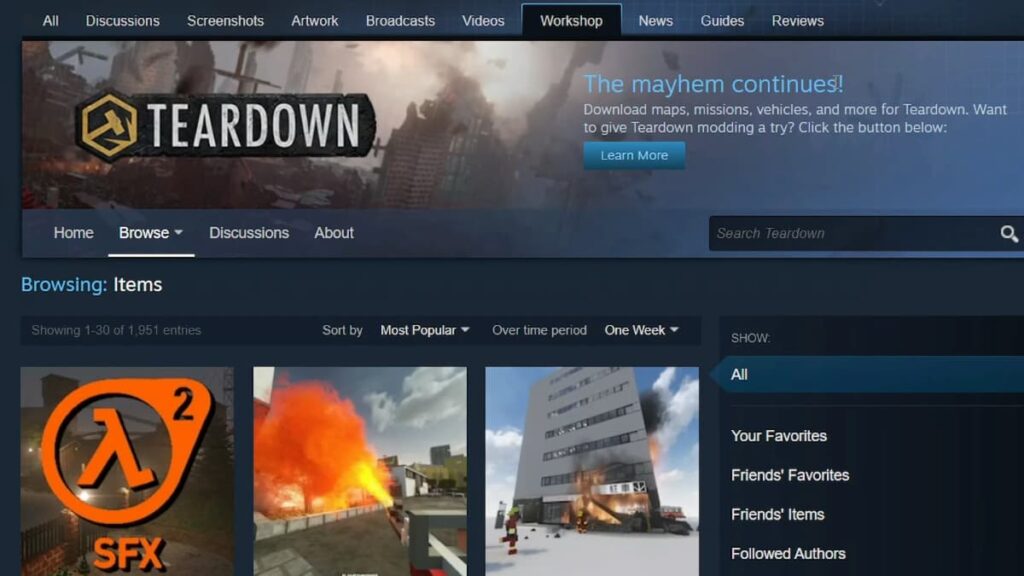 Downloading mods through the Steam Workshop is the safest way to do it, as these files are verified and constantly updated. In order to download a mod, players need to first locate Teardown from their Steam Library. Once in the game's homepage, click on the Workshop tab located below the Play button to open the available mods list for Teardown. From there, choose any mod that you wish to download and click on Subscribe. Then, simply start the game, click Play, and select Mods. The mods you subscribed to will show up on the Subscribed list.
Related: Teardown release date news and additional details on the game!
Download Mods via websites
Players can choose to download mods that are not available in the Steam Workshop by downloading them from other mod-hosting websites like Teardown Mods and Nexus Mods. Here are the steps to install the mod after completing download:
Find the downloaded mods in the form of a zip file in your Downloads folder.
Cut/Copy the zip file.
Go to Documents > Teardown > mods
Paste the zip file in the mods folder
Extract the zip file using WinRAR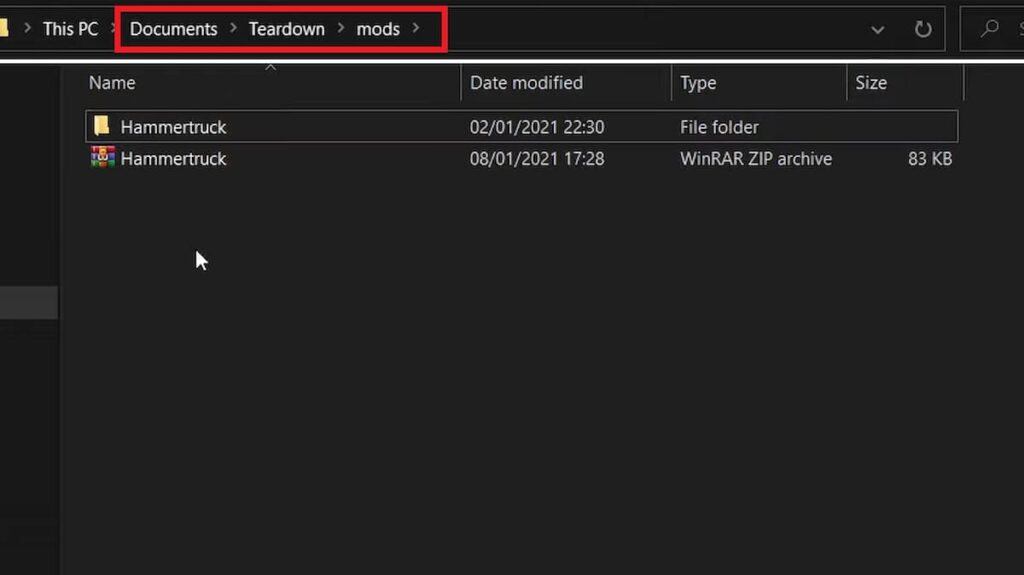 Once done, start up your game and go to the Mods list. There, the downloaded mod will show up in the Local Files list.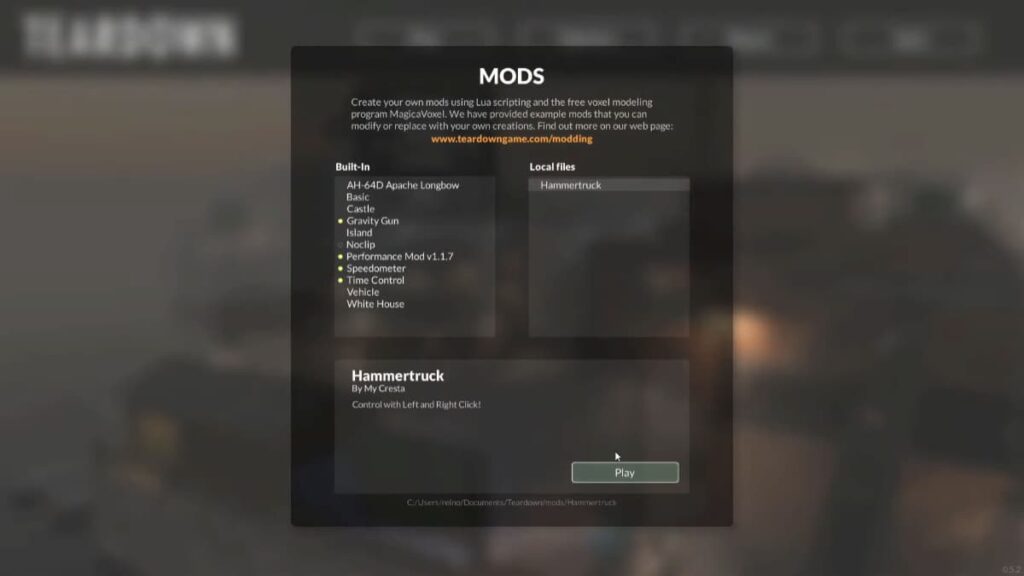 It's important to note—mods downloaded from third-party websites may be corrupt files or just not compatible with your version of the game. Hence, we recommend downloading from the Steam Workshop.
Looking for a game to build stuff instead of destroying them? Check out Best Minecraft Builds, here on Pro Game Guides.