Healing your Temtem is going to be an important aspect to learn in this new game! There will be parts of your adventure where you are out exploring, battling, and catching Temtem that have you outside of town areas. If this is the case, you might find that your team is getting low on health! Well, we're here to teach all about what you can do to get your squad back in fighting shape!
How to Heal Your Temtem
There's a few different ways you can heal your Temtem that are important to know.
Healing Items
The first and maybe the most important are items that can restore your Temtem's health. These can be used inside and outside of battle, so make sure you always stock up on them before venturing forth! Some of these will only be available to you at the later stages of the game.
Balm - The most basic healing item and it restores 25 HP.
Balm+ - A later stage healing item that restore 75 HP of one of your Temtem.
Vital Apple - Restores 25% HP.
Vital Durian - Restores 50% HP.
Tonic - Restores 15 HP and 12 STA.
Tonic+ - Restores 42 HP and 27 STA.
There are also items that will bring your Temtem back from being knocked out:
Revive - Revives with 50% HP and 50% STA.
Power Revive - Revives with 25% HP and 100% STA.
Temessence Vial
This is an item you can obtain early in the game by completing the storyline quests! You can use it outside of battle to heal up your entire team once. After you've used it, you will need to head to one of the HealTem Stations to recharge it. It's a great item for patching up your squad on the go!
Healing Stations (Pokemon Center)
If you don't want to waste your hard earned items, you can head to a Temporium. This is very similar to a Pokemon Center, but a little less time consuming. You will find a couple of different versions of these in the world. One is a Mini-Temporium, this is a smaller version of what you will find in the towns across the map. It features a HealTem Station (large tablet looking machine), TemDeck Station (computer looking machine), and a clerk that will sell you items. Here's how they look in-game: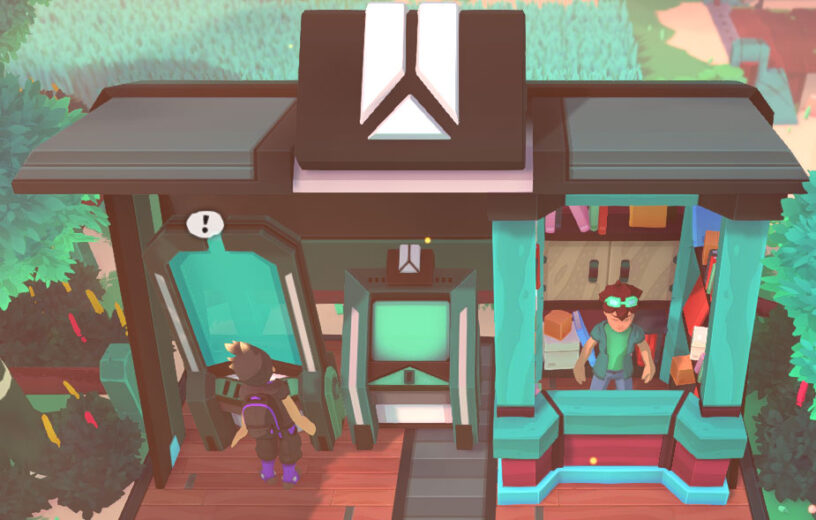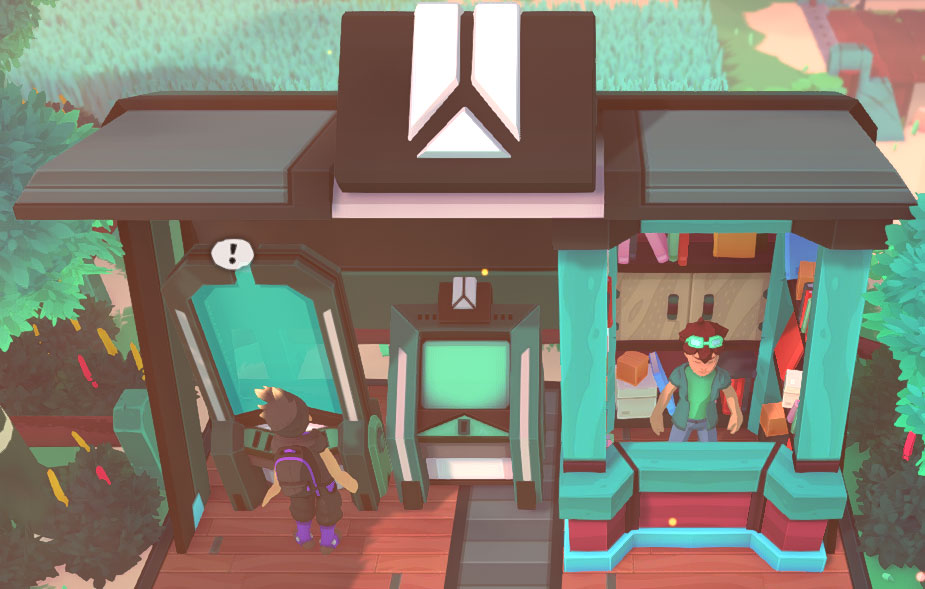 Just press your use key at the HealTem Station, and your Temtem team will be healed and revived immediately! You will find Mini-Temporiums generally on routes that are in-between major towns.
Once you arrive at a town, you will want to locate the full Temporium. These feature everything you can find at a Mini-Temporium, but on a larger scale. These should be pretty pretty obvious, just look for the big logo as seen on the Mini-Temporium.
That's really all you need to know about healing in Temtem! Make sure to keep your items stocked before heading out, and you might want to grab a Smoke Bomb or two! These items will jump you out of areas and back to the last Mini-Temporium you've visited!