Terra Nil is a city-building game with a difference, thanks to its strong eco-sensibility. Yes, you're placing buildings across a landscape. But your goal is to terraform a barren wasteland back to its fertile state, before removing all your buildings to allow it to thrive. There are four regions to terraform, each with its unique challenges, biomes, and animal life. Below is our Terra Nil Continental Region walkthrough, taking you through the fourth and probably toughest region type.
How to complete the Flooded City Continental Region in Terra Nil
The following guide walks through the process of clearing your first Terra Nil Continental Region map step-by-step but forewarned is forearmed, so we suggest you at least skim through the whole guide before playing. For example, if you're looking for 100 percent completion without repeating regions, you'll want to be aware of details such as how all the continental region animal habitats are formed before creating your biomes.  
How to avoid a radiation catastrophe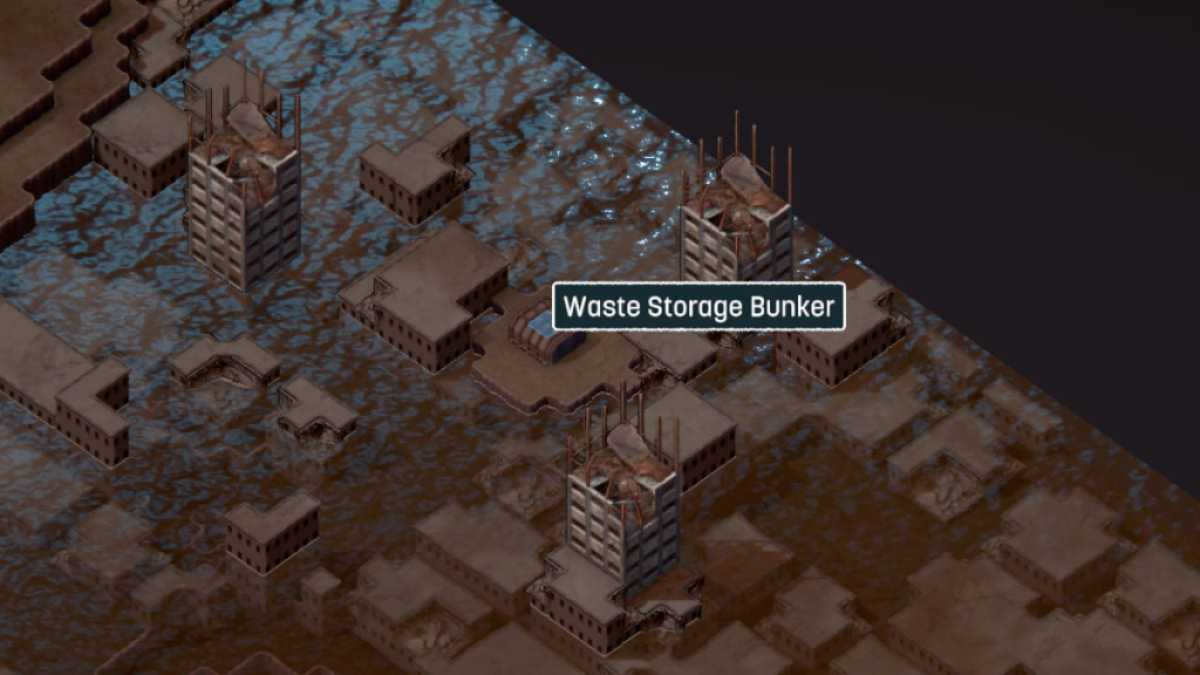 Before you do anything, you'll want to identify the locations of your three Waste Storage Bunkers. It is important to make sure that by the end of the first phase (Greenery coverage) you create the following situation at each of the three sites:
You have a Tidal Turbine that covers its space, with at least one free spot to add a power-using device.
You have identified a square of concrete (a rooftop) or rock in range of each Tidal Turbine that is as close as possible (up to three or four squares) to each bunker, to later place a Radiation Cleanser.
Soon after phase one, the ground is going to become unstable. This will cause the three bunkers to burst (changing to Radioactive Waste Bunkers) and become sources of radiation. You can't build in irradiated areas, and you're going to have to if you want to succeed. So, you'll have to quickly place three Radiation Cleansers at the sites you've planned. This will immediately cap your radiation, allowing the quick building of three Heliocages which you'll need to create the Sunflowers biome. If you get this right at the beginning, much of the rest of this region should fall easily into place.
How to best dredge and place your turbines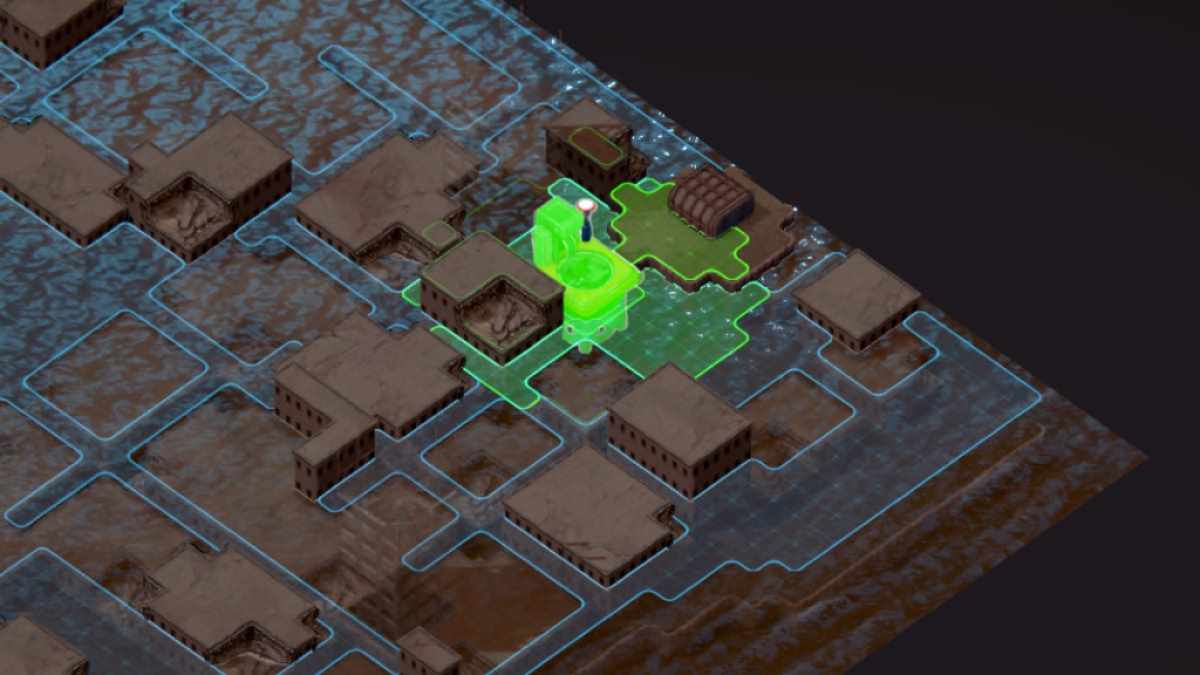 You'll likely have a stretch of raised ground in the northwest of the map, which should make for a good area to create some greenery. If you're looking to get all of the animal types, you'll also want greenery around at least one of the Derelict Skyscrapers. And don't worry if they all end up falling, as you only need the skyscraper frame (which replaces it after recycling happens in its area) for animal habitats and biomes.  
The way the Undersea Dredgers work is that once placed, you can use them up to three times to fill in shallow waters around them with earth. Don't get too hung up about using all three uses for each dredger, as their placement is more important for Tidal Turbines. After using a dredger or two to make land, use Loading Docks to recycle the dredgers. Don't worry about the Geological Stability percentage, as this will become a moot point in the next phase as long as you've prepared as described above. It should be easy to keep it at 20+ percent.
This creates deep enough holes to place Tidal Turbines, which in turn will be in place to deal with your radiation issues later, as well as for Toxin Scrubbers and Irrigators. But you need to be able to get the Loading Dock close enough to the Undersea Dredgers after using them to be able to recycle them. Otherwise, you can't create the holes you need. You can always use Seismic Detonators to make the routes you need for the Loading Docks, but this is just throwing good money after bad.
When placing Toxin Scrubbers, keep in mind that clean water is just as important as greenery in the Continental Region, especially because clean water works towards your 100 percent Greenery target as well as greenery itself.
How to create the sunflower and bamboo biomes
The minute you are given the new machines for the next phase, immediately place three Radiation Cleansers (on tab 2) within close-as-possible range to your Waste Storage Bunkers. Meaning that their range, when placed, needs to cover the bunker. You need to do this quickly, as the screen will start to wobble and the bunkers will burst, releasing radiation.
If you don't have the cleansers in place, this will spread quickly. As it does, it will destroy greenery. But worse, you can't build in the radiation areas. This means placing more radiation cleansers and may even mean you can't complete the map, because if you can't reach far enough into the radiation to reach all three bunkers, you won't be able to place Heliocages on them. If you have enough greenery around two of the bunkers, it is possible to hit your sunflowers biome target with just two Heliocages.
To make the bamboo biomes, you'll need to place Bamboo Nurseries on Skyscraper Frames. This requires you to have recycled near to Derelict Skyscrapers to reduce them to frames, and they need to have greenery around their base to create the biome.
How to create Deciduous Forest and Lagoons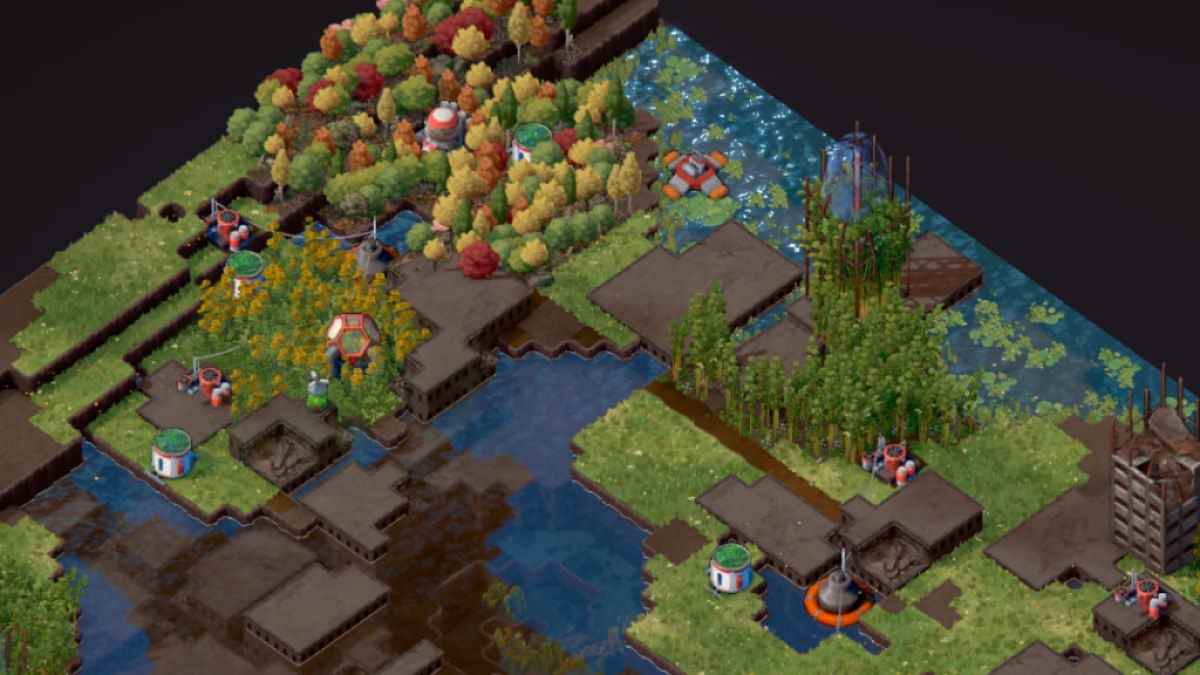 The Thalassic Purifier is used to create lagoons. The only tricky part of lagoons is they need to be completely enclosed areas of water. You may also need to deploy a few Mineralizers to plug some gaps or use Seismic Detonators to create or extend some ocean areas. Note that you'll need to raise the temperature to at least five degrees to be able to place them and if you're low on funds, it's worth keeping it going up to 10 degrees to get the production bonus, as you need some cash in hand for the next phase. Also note that while they don't say it in the description, Seismic Detonators raise the temperature.
Creating the Deciduous Forest should be a simple task, as you just place a Conservatory on as many Toxin Scrubbers as you need to hit the target. All you need to do is make sure you don't remove the greenery you need to create animal habitats below. With that, you'll move into the final phase.
How to survey all six continental region animals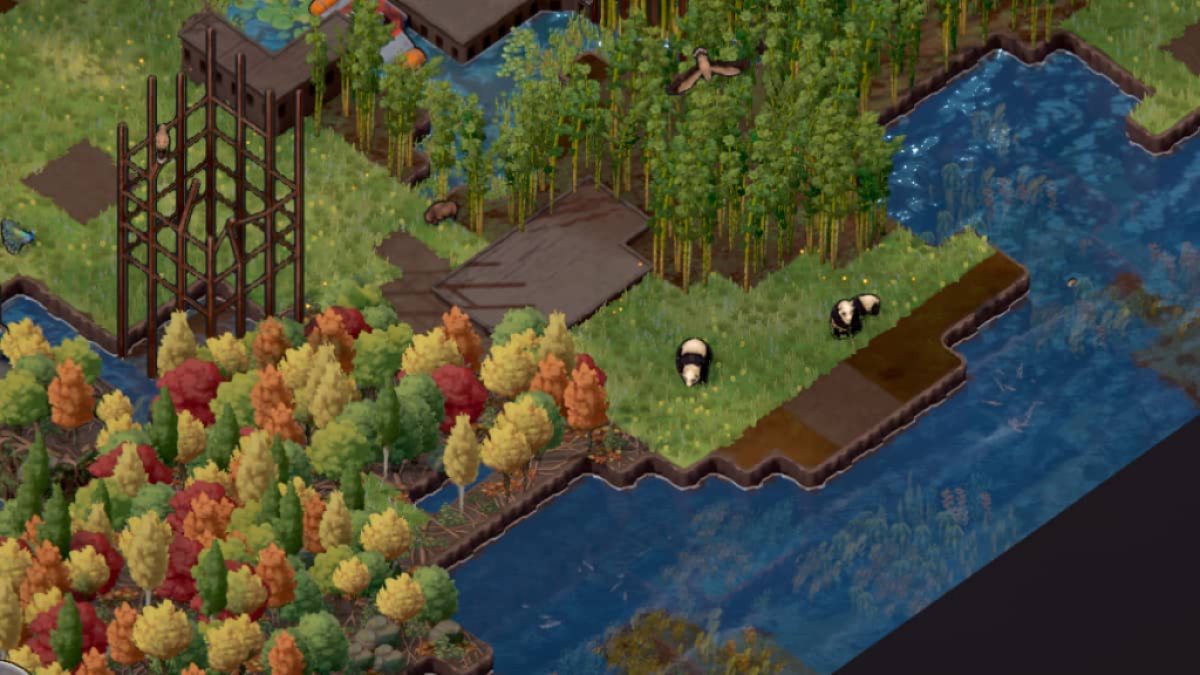 Compared to previous regions, the animals in the continental region are relatively straightforward. The Peacock requires 24+ Greenery tiles, while the Boar needs 8+ greenery and 12+ forest tiles. If you can place boar at the base of a skyscraper frame, you will also be able to tick off the Eagle (6+ skyscraper frame tiles). The Panda needs 20+ Bamboo tiles along with 6+ greenery tiles.
In the water, the Sea Otter needs 12+ Ocean tiles and 12+ Kelp Forest tiles, while the Turtle requires 20+ Lagoon tiles (which can be in more than one Lagoon, as long as they all fit into the survey range). Remember you only need three of these animals to complete the stage.
How to fill your seed banks and build your rocket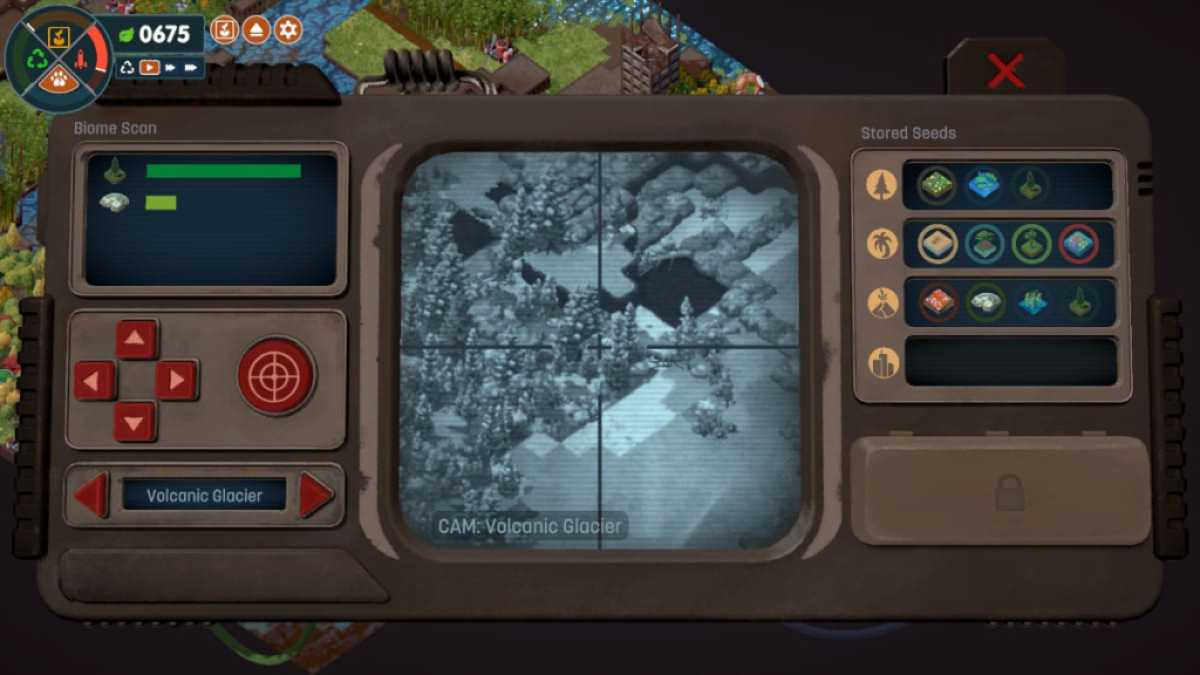 Once you've converted to the Flying Recycling Drone and placed your Rocket Silo, you need to build your rocket. This is made up of nine parts that cost 150 each. If you're low on funds, thankfully you only need to build the first few pieces of the rocket and place your Satellite Uplink, to start collecting seeds. Collecting seeds gives you lots of cash, but you can also start recycling at this point anyway which also generates funds.
Once you've launched the Satellite uplink and built the first few sections of the ship, you'll notice a small seed icon appear next to your Resources counter. Click this to open the Biome Scan, from where you can collect seeds. As you build more of the ship, more areas will become available to skip through at the bottom left of the scanner (using the left and right buttons). You then use the direction arrows to target the area and click the target button to gather seeds. There is no pressure here, as you can click the target button as much as you like to get the seeds you need, so don't panic.
Now all you need to do is recycle everything, which is incredibly simple thanks to your recycling drone. And with that, you've completed the game on the basic level. Congrats!
Looking for more guides to help with Terra Nil? Check out Terra Nil Polar Region walkthrough and Which Approach is best in Terra Nil? right here at Pro Game Guides!