Elder Scrolls Online has experienced a lot of ups and downs over the years. The game launched with mixed scores on Metacritic, and some of its updates haven't hit home with fans. High Isle sets out to do what the last expansion Blackwood couldn't and win over fans. Luckily, it looks like it will do just that with its large map, grounded main story, and innovative card game.
High Isle is a never-before-seen region launching on June 6, 2022. These islands are a Breton homeland that has recently been upset by a struggle for the throne, with a faction called the Ascendant Order at the heart of the unrest. While the main island's residents live a cushy life, those who are considered criminals are sent away to a prison island, Amenos, never to return again.
An hour spent in High Isle
Upon first arriving in High Isle, I ignored the main plot for exploration. Both High Isle and Amenos have a lot of space to explore, and there are plenty of points of interest to check out. While the countryside of High Isle didn't always stun, the actual cities themselves are beautifully designed, and I found myself enjoying the beautiful soundtrack while roaming around. It was fun taking note of different sites like the large statue in Ganfalon Bay.
Upon finally making my way into Ganfalon Bay, I was greeted by a neighborhood drunk and my first sidequest. The funny banter of the two characters was a setup for the next quest, which revolved around a freshly sobered delegate. There is a nice mix of funny and serious quests, which helps pull away from the darker tone of the main story.
High Isle takes a different route than other expansions by bringing its main story down to earth. It focuses on a struggle between the inhabitants of the islands instead of just pulling in a high fantasy "big bad." The politically-charged underbelly of High Isle intrigues, and I'm excited to see how events unfold in High Isle and who ultimately ends up controlling the islands.
The game motivated me want to reach the Amenos, even if it meant spending a few hours grinding and making my way through story quests to do so. The fact that I wanted to keep playing instead of feeling like I was slogging through emotionless MMO dialogue was a huge plus.
There is also some quality of life changes being made that older players have been asking for these changes for quite some time to help make gameplay more balanced and fluid. The ones shown include:
A redone leaderboard.
Mundus Stone can now be stored in the armory.
An easy-to-use quick-select wheel.
AMD FSR support.
High Isle is a good place to jump into Elder Scrolls Online for the first time or a solid starting point for someone who hasn't played in years.
Related: All Set Crafting Station Locations in ESO Clockwork City
Tales of Tribute takes center stage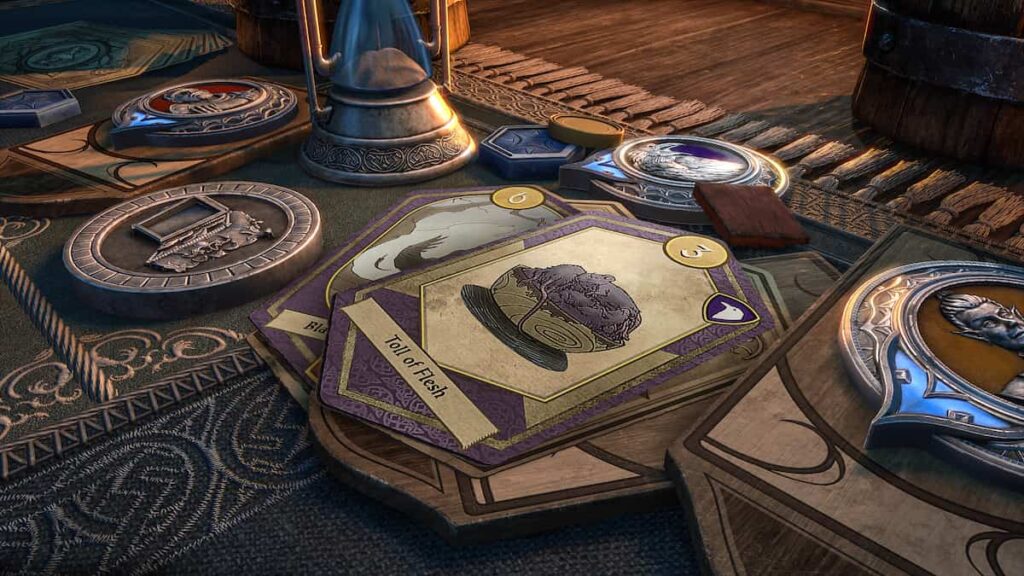 Tales of Tribute is the ESO's new in-game card game and was covered in-depth during the High Isle press conference. The game will be familiar to those who play tabletop card games like Magic the Gathering and Yu-Gi-Oh!. You must play cards to gain coins, then use those coins to buy new cards, and then wait until you draw those new cards to play them.
You also need to worry about winning over patrons to gain points and chaining together cards from the same suite, which, based on your luck, can be easier said than done. There are four types of cards, eight types of decks, and you will need to amass Prestige points to win the game.
Unfortunately, I have the worst luck possible when it comes to card games, so user experience may vary. While the tutorial game of Tales of Tribute was intriguing and fun, the next few games felt like a drag, but this is likely due to High Isle still being in production. This was mostly due to the fact that no matter what I tried, I kept drawing bad hands.
By playing Tales of Tribute, you can earn unique rewards such as cosmetics and emotes.T his card game will be available in both PVE and PVP with seasonal leaderboards.
Related: Elder Scrolls: Blades How-to Get Resources – Copper, Limestone, Etc.
For The ESO Devoted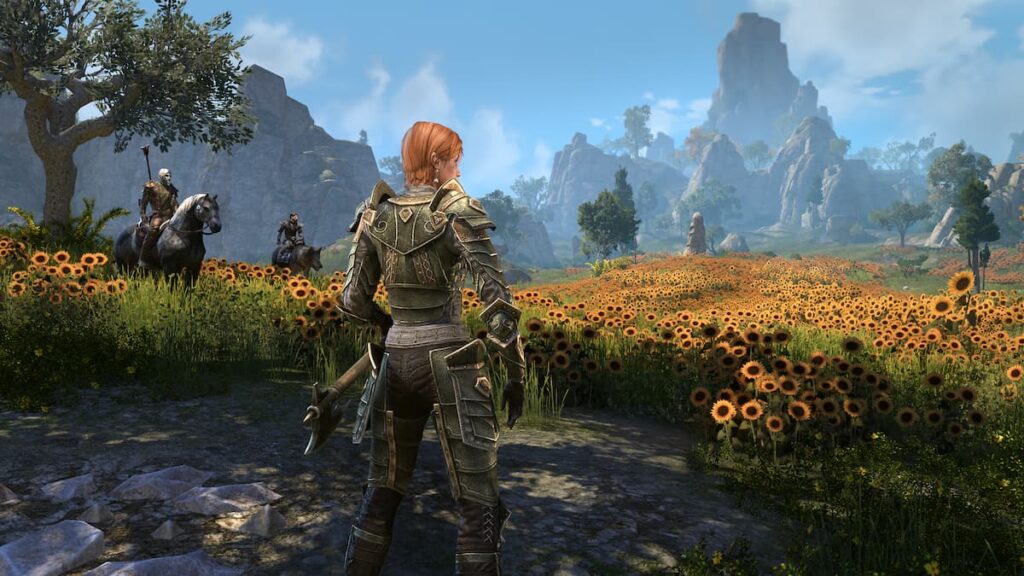 High Isle seems to appeal to veteran players who have or are currently playing Elder Scrolls Online. The quests aren't going to shatter your world like in the mainline Elder Scrolls games, but they're not so boring that you can't have fun with them and engage in High Isles lore.
High Isle will feel very familiar to those who have already experienced the game and doesn't feel like it's trying to drastically change the gameplay. I think that Tales of Tributes will be a fun addition with a bit of polish and, with the right TLC, can be a major hub for player enjoyment.
If High Isle can balance out previous expansion struggles of item distribution and balance, then it can be an expansion that shines. The area is big, the lore is interesting, the card game is fun, and the sidequests add character.
For more on Elder Scrolls Online, check out Elder Scrolls: Blades Best Race, Perks, Skills, & Abilities on Pro Game Guides!