The Quarry is a horror game like no other from the Until Dawn developers, Supermassive Games. Like its predecessor, The Quarry offers a movie-like experience where players delve into a twisted story along with several main characters whose lives depend on them, as the player makes choices and completes quick-time events that affect their outcome.
What better way to make this dark game more like an immersive movie than having some great actors feature as the main characters? Not only do these recognizable figures play the characters' voices, but you will also notice the characters resemble them, allowing the game to really come to life. Here are the characters you will get to know in the game and the actors who play them!
Camp Counselors in The Quarry
The camp counselors are a group of nine young friends and coworkers who plan to end their closing night at Camp Hackett's Quarry with a blast until things start to go unexpectedly wrong. These are the characters who you will play during the story and ultimately decide their fate.
Laura played by Siobhan Williams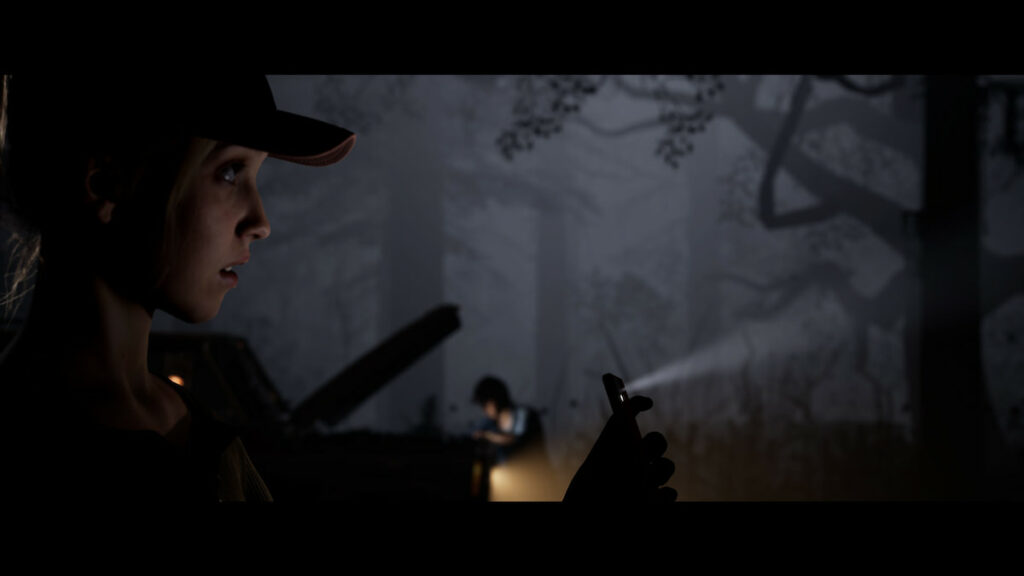 Laura is a crafty and resourceful character training to become a Veterinarian. She wanted nothing more than to spend the summer with her boyfriend, Max, but her curious nature might be her undoing.
Siobhan Williams is a British actress based out of Canada who has featured in multiple TV-series such as Heartland, Deadly Class, and Hell on Wheels, and voiced characters in animated shows and video games like Dragalia Lost.
Max played by Skyler Gisondo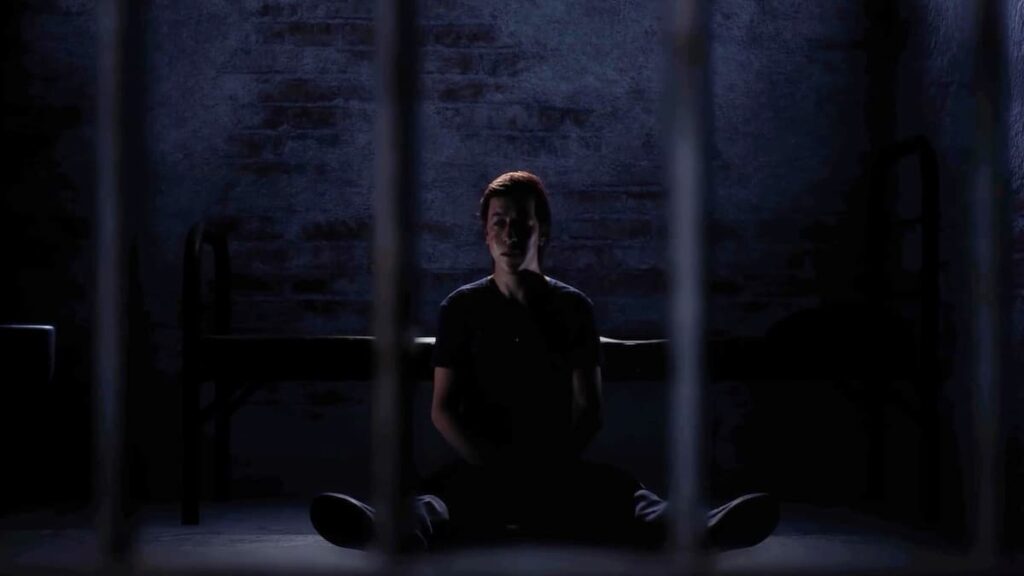 Unlike his girlfriend Laura, Max is indecisive and lacks ambition. Despite that, he is extremely loyal and loves to make people laugh with his silly jokes and charming personality. I guess we'll see who gets the last laugh.
Max is played by Skyler Gisondo, featured in various TV-series and movies. He is perhaps best known for his roles in the films Vacation, Night at the Museum: Secret of the Tomb, and The Amazing Spider-Man.
Abigail played by Ariel Winter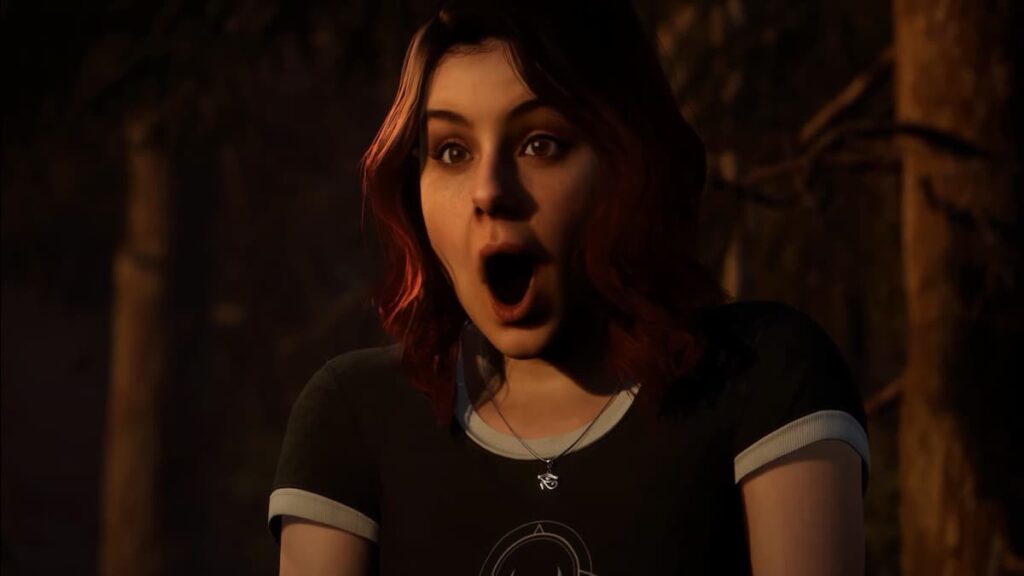 The slightly more introverted figure of the group, Abigail, is always caught up in her sketchbook. Although she is socially awkward and shy, her peers appreciate her creativity and sweet disposition more than she knows. Will she be able to find the romance she has been dreaming of before it's too late?
Ariel Winter, who plays Abigail, has plenty of experience with voice-acting. She has appeared as voices for characters in numerous kids' television shows such as Sofia the First and many other animated films and video games like Kingdom Hearts: Melody of Memory and Final Fantasy Type-0.
Kaitlyn played by Brenda Song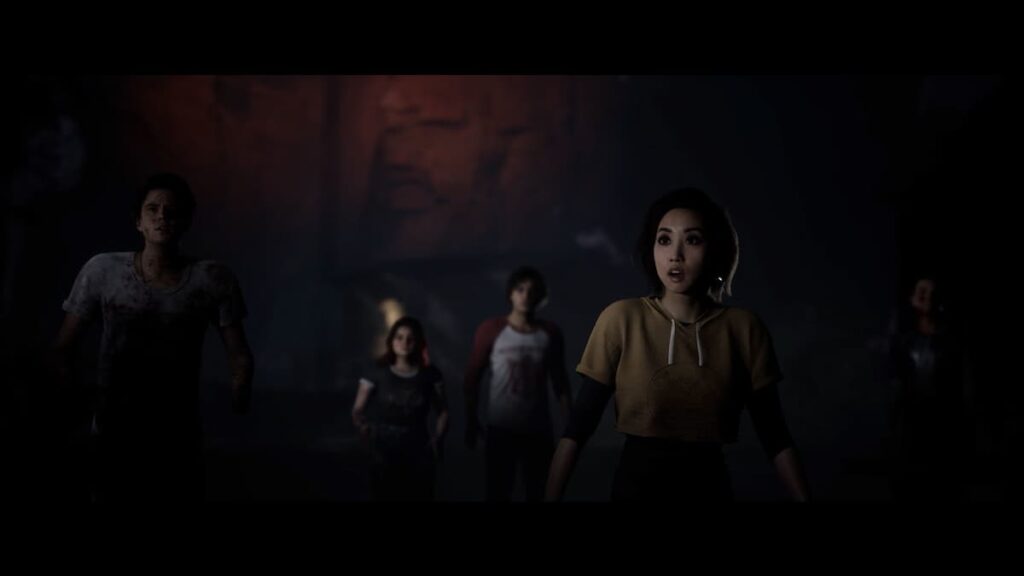 Kaitlyn is a headstrong and confident individual who isn't afraid to speak her mind, even if it stirs the pot a little. She likes to make sure everyone is happy and having fun around her, and her adaptability allows her to take charge when needed easily. Her leadership qualities will be put to the utmost test.
Kaitlyn is played by actress Brenda Song, who has played roles from Disney Channel to Netflix and Hulu original series. She is best known for starring in the series Doll Face and the Netflix film Secret Obsession.
Nick played by Evan Evagora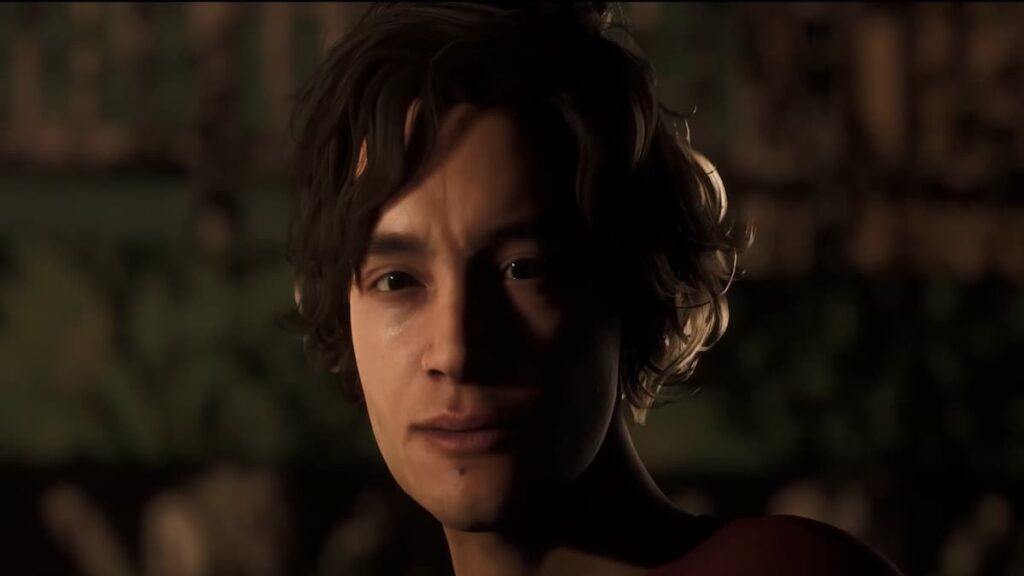 Nick balances his bro-ish athleticism with a geeky charm, allowing him to become the group's more mysterious and soft-spoken heartthrob. He struggles to open up to people and share his feelings, but it may be now or never.
The Australian actor Evan Evagora is newer to the entertainment field but is already proving to be a talented rising star with his roles in Star Trek: Picard and Fantasy Island.
Emma played by Halston Sage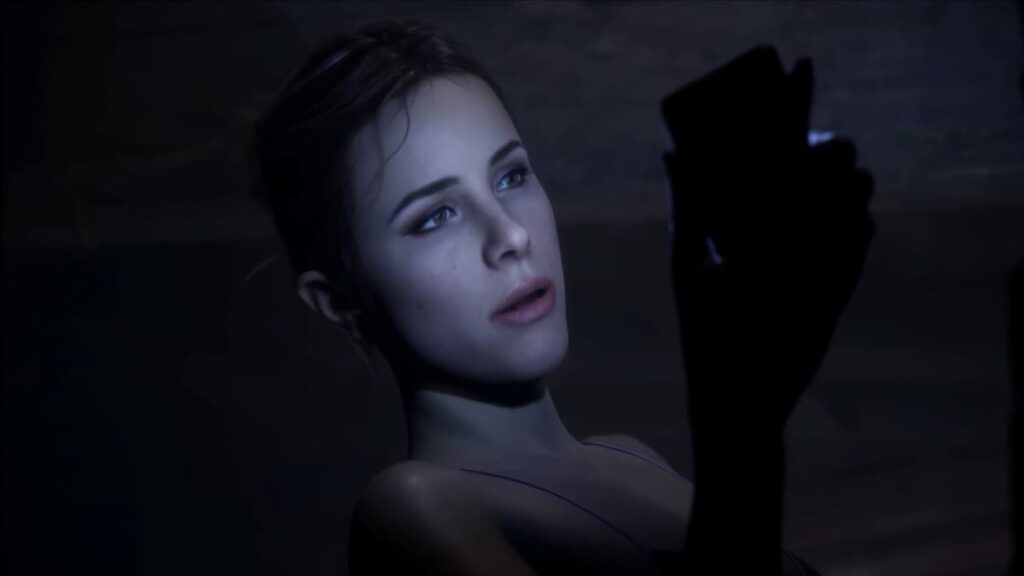 Emma is the ultimate influencer and head of the drama department at the camp. Her confidence and passionate demeanor are on display 24/7 as she captures every encounter and action on her phone camera. She prides herself on digging up people's secrets, but this time, her truths might just be revealed.
Emma is played by Halston Sage, who has starred in many coming-of-age films and TV-series. She is probably most recognized for her roles in Paper Towns, Before I Fall, and Neighbors.
Ryan played by Justice Smith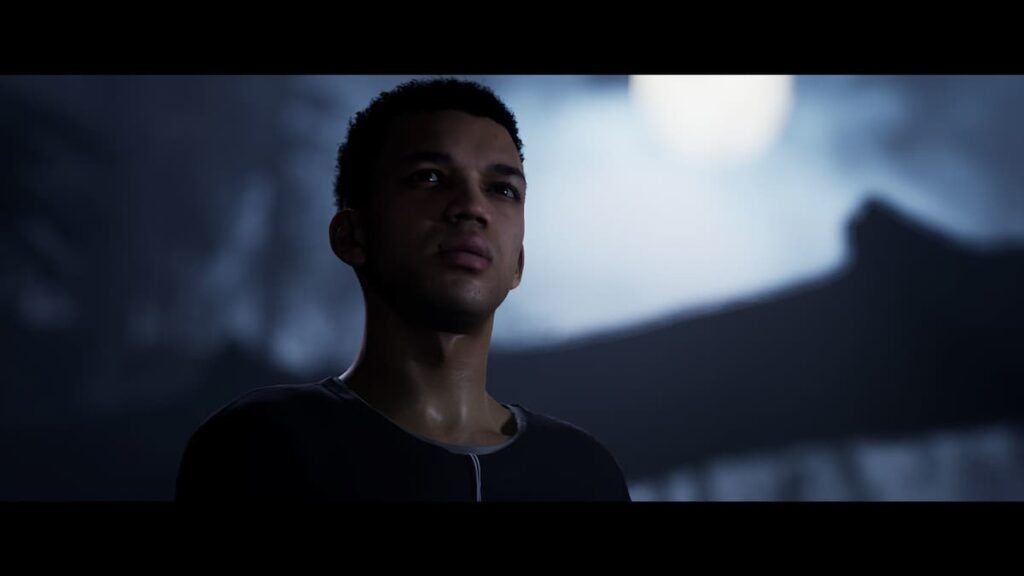 Ryan may be the misunderstood, brooding loner of the group, but he has the heart of a lion. He is ready to become the story's hero and prove his loyalty and compassion for the people he cares about, but can he save them from the horrors that await?
Justice Smith, who plays Ryan, has starred in various TV-series and films and even has previous experience with voice acting. He is best known for his roles in All The Bright Places, Pokemon Detective Pikachu, and Jurassic World: Fallen Kingdom.
Dylan played by Miles Robbins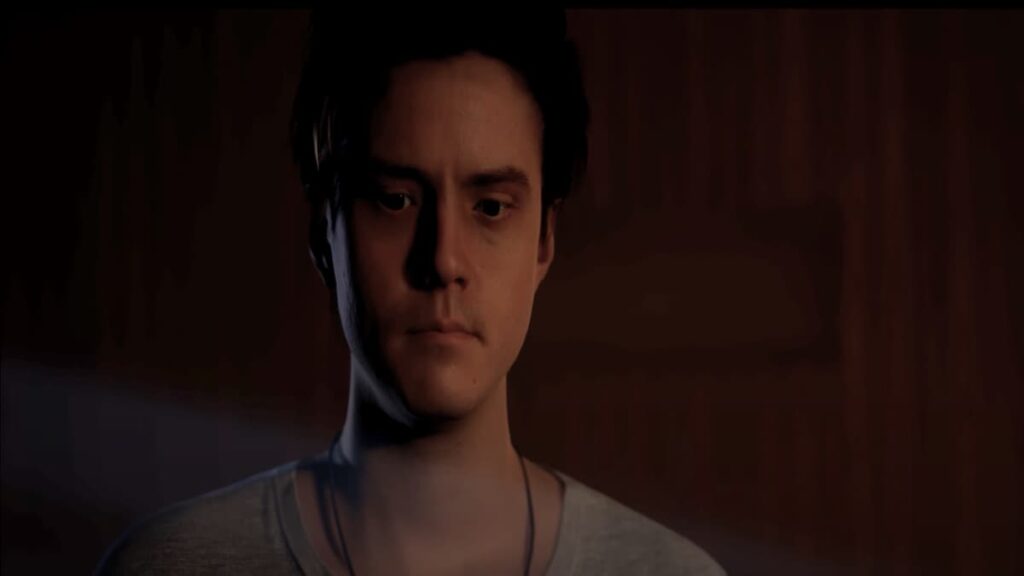 Dylan is the camp's edgy radio persona, utilizing his expansive musical knowledge to broadcast great tunes over the camp's PA system. He loves to put on a show with his nonsensical humor but secretly hides a fear of rejection deep down.
Dylan is played by Miles Robbins, who has broad experience with roles in genres from humor to horror. He has starred in titles like Blockers, Halloween, and Daniel Isn't Real.
Jacob played by Zach Tinker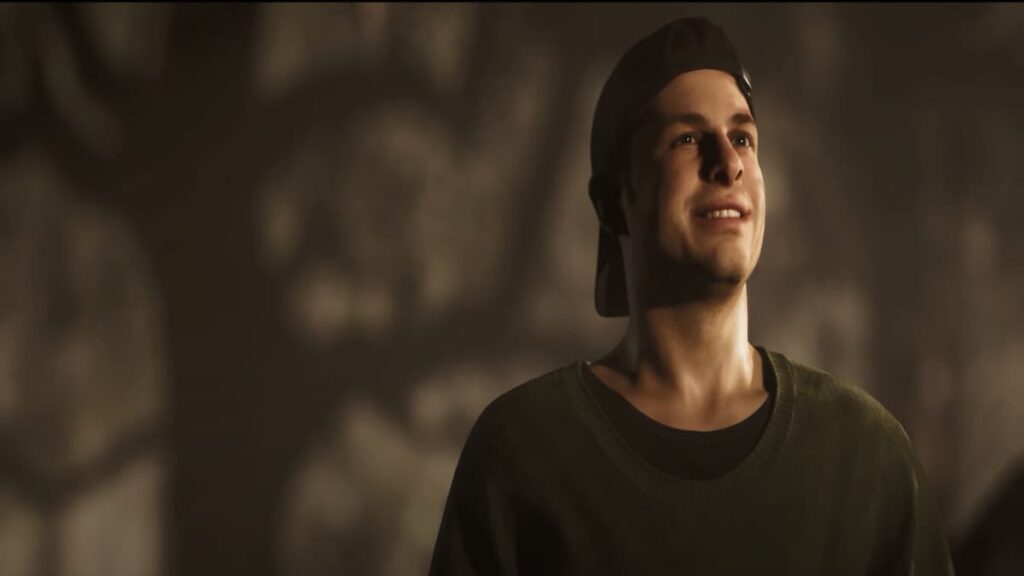 Jacob may be the typical jock character with his cocky and loud mannerisms, but deep down, he is genuinely lovely and wants everyone to have fun. Can he prove to be more than the shallow guy everyone assumes he is and win over his crush Emma?
Zach Tinker is an actor and producer with several well-known TV-series and films under his belt. He is probably most commonly known for starring in Days of Our Lives, A Lily in L.A., and The Young and the Restless.
Supporting Characters
The supporting characters in The Quarry are mysterious, unpredictable figures that the players will not be able to control. However, their interactions with them are crucial.
Chris played by David Arquette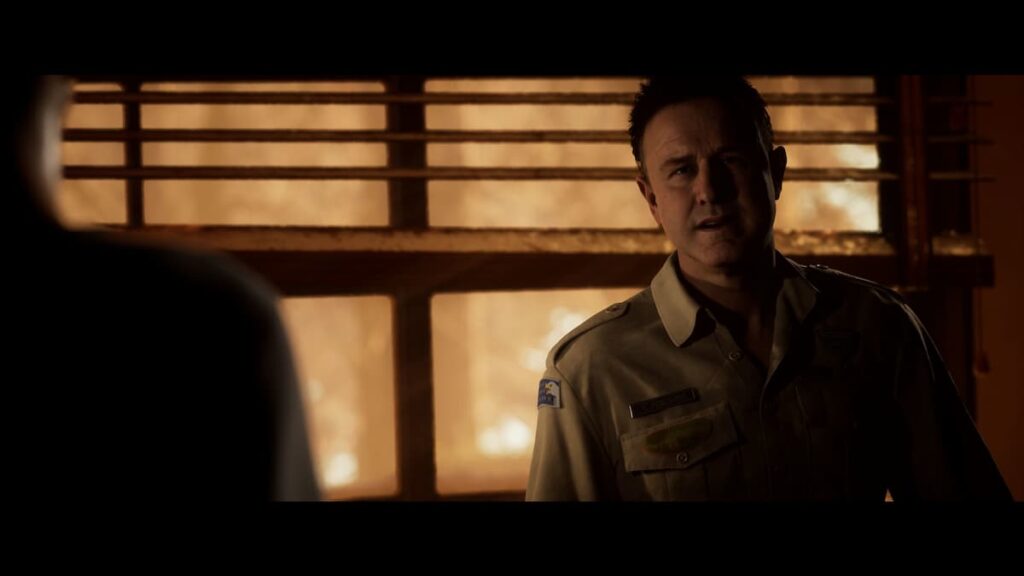 Chris is the owner of Hackett's Quarry summer camp and something like a fatherly figure to the counselors and campers alike. He wants nothing more than for the campers to put away the electronics of modern life and fully appreciate the nature around them.
Chris is played by David Arquette, who has his hands in plenty of different projects surrounding the entertainment business, from acting and producing to writing and directing. He is known for starring in the classic Scream movies as well as the film, Never Been Kissed.
Travis played by Ted Raimi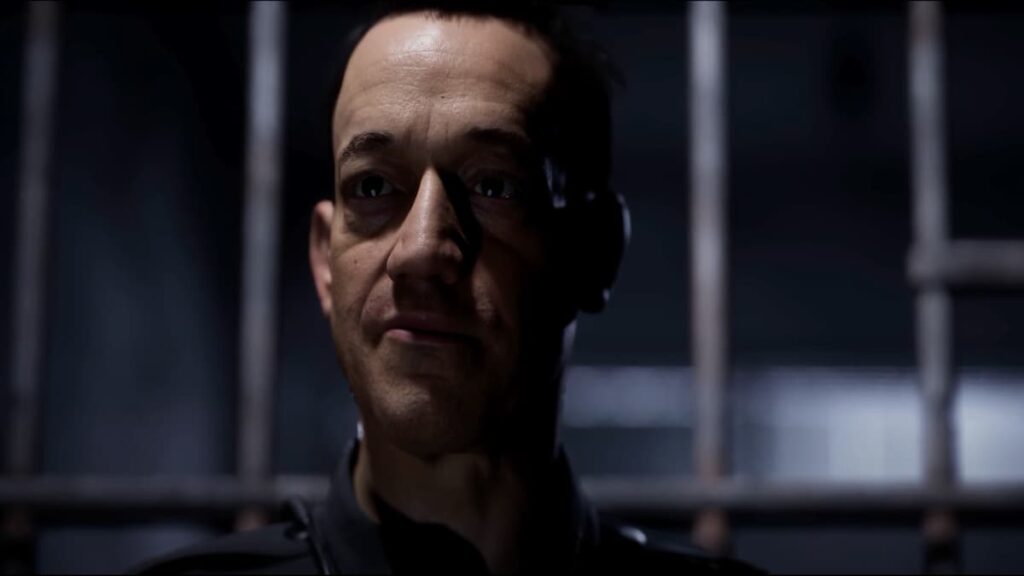 Travis is the Sheriff of North Kill, the town surrounding Hackett's Quarry camp in Upstate New York. He is duty-bound to protect the town and serve the people, which is precisely what he plans to do if he can help it.
Travis is played by Ted Raimi, an actor with experience in TV shorts, series, films, and voice-acting. He has starred in Ash vs. Evil Dead and Creepshow and voiced characters in 18 1/2 and Evil Dead: Regeneration.
Jedediah played by Lance Henriksen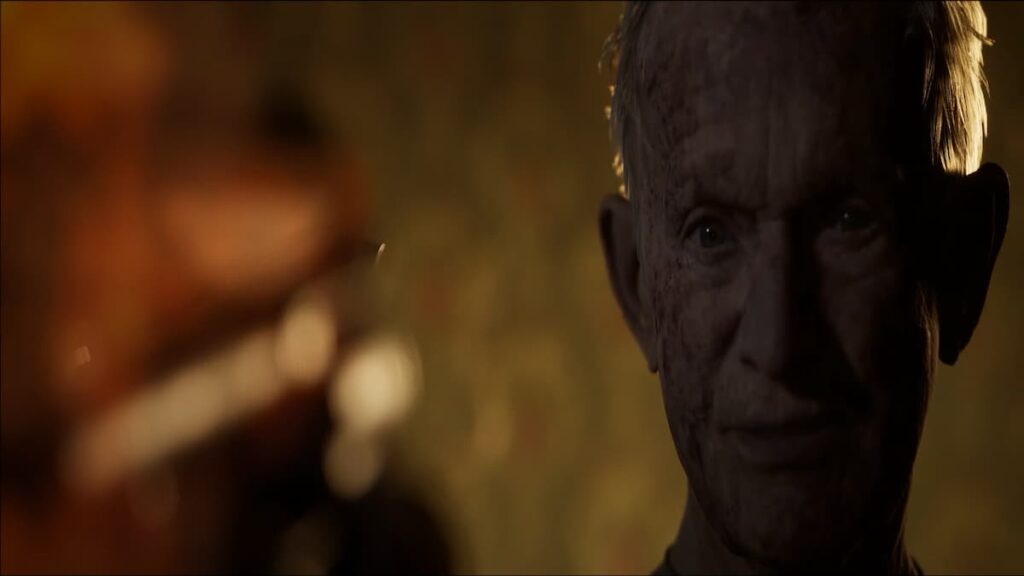 Delve into the game to uncover the secrets of this character.
Jedediah is played by Lance Henriksen, who has his voice displayed in several other big-name video games such as Detroit: Become Human and featured in classic films like Aliens and Alien vs. Predator.
Bobby played by Ethan Suplee
Delve into the game to uncover the secrets of this character.
Ethan Suplee, who plays Bobby, has an impressive, extensive resume in acting, starring in all kinds of genres, from horror and thrillers to comedies. He is better known for his roles in Remember the Titans and John Q.
Constance played by Lin Shaye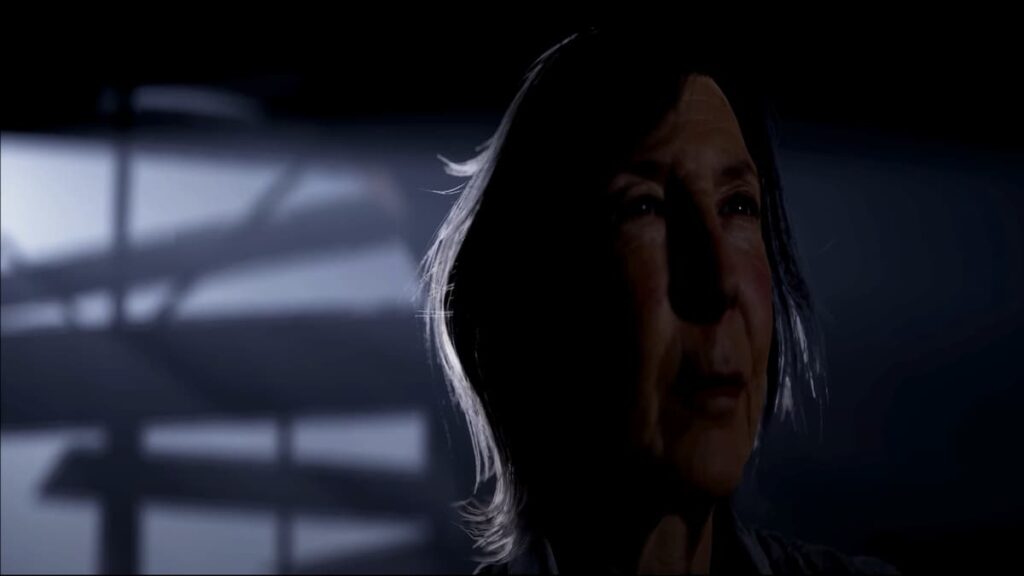 Delve into the game to uncover the secrets of this character.
Constance is played by Lin Shaye, an actress with plenty of experience in the horror genre. She has starred in plenty of horror titles, including the Insidious series, and is sure to bring plenty of terror to this game.
Eliza played by Grace Zabriskie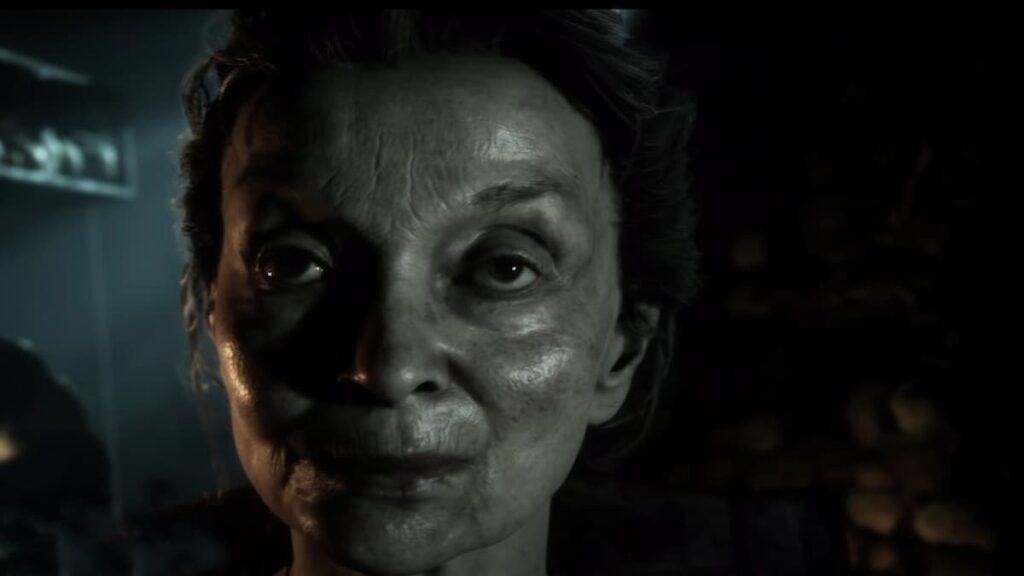 Delve into the game to uncover the secrets of this character.
Eliza is played by actress Grace Zabriskie who has starred in countless films and series through her years in the industry. She is better known for her roles in Armageddon and The Grudge.
This is just a brief glimpse into the characters and cast of The Quarry. Continue to learn about and experience these characters' stories unravel within the game itself, and assist them in their fight for survival.
Looking for more Pro Game Guides The Quarry content? Check out our guides on How to get Death Rewind in The Quarry or Is The Quarry a sequel to Until Dawn?