The vast desert of Vera in Tower of Fantasy holds many mysteries waiting to be discovered by curious wanderers. While traversing the dunes of Vera, players will come across various enemies to battle, ingredients for cooking, and puzzlesto solve for valuable rewards. One such puzzle is the Exchanging Sandy Nests puzzle. In this guide, we'll tell you how to find the special one and solve the Exchanging Sandy Nests puzzle in Tower of Fantasy.
How to find the special one in Exchanging Sandy Nests puzzle in Tower of Fantasy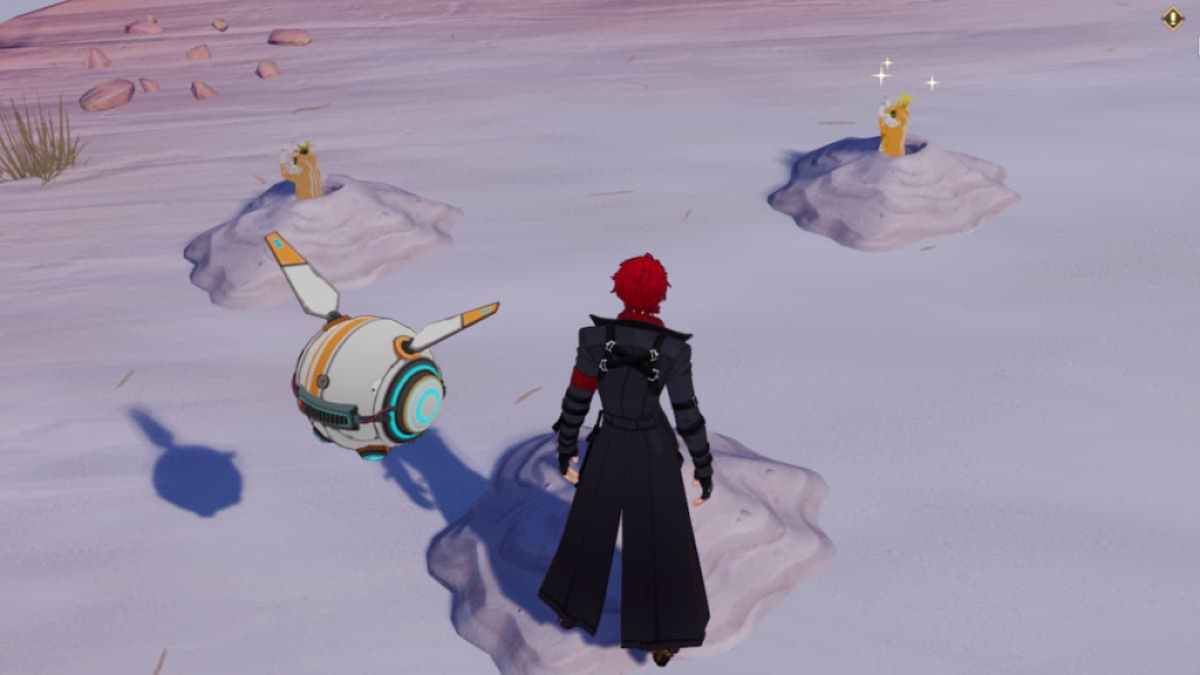 The Exchanging Sandy Nests puzzles can be found in the desert of the Vera region on Tower of Fantasy. These puzzles are presented to us in the form of three sand rat burrows which are found adjacent to each other. Once you find the puzzle in the open world, you must walk over one of the burrows and interact with it to start the mini-game.
Once activated, the three sand rats will pop their heads out of their burrows for a short time. During this time, take note of the special sand rat, which will be the one with a shining aura around them. The sand rats will then proceed to swap positions with each other a number of times. As they change positions, they will leave a trail behind. When they stop swapping places, you will get to interact with one of the burrows. Make sure to select the burrow with the special sand rat in it.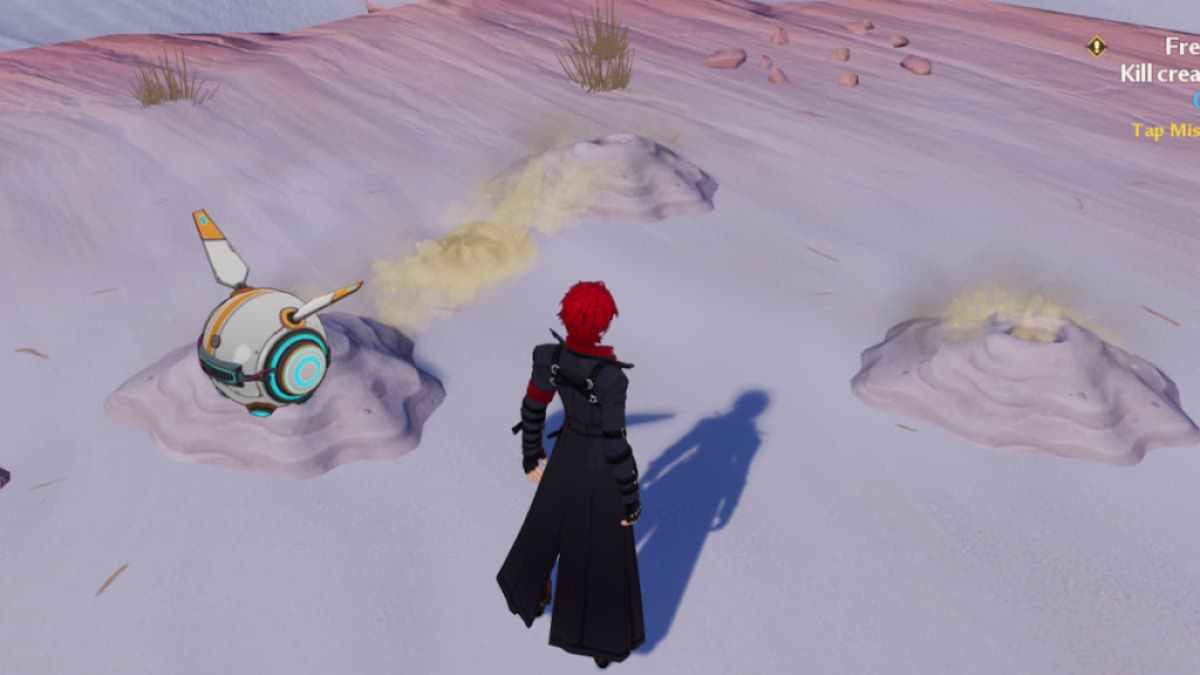 The most important advice here would be to locate the special sand rat when they initially pop their heads out. Then, keep a track of their position by observing the trail they leave behind when swapping burrows. Successfully solving the puzzle will grant the player Black Nucleus as rewards, as well as advance your Rock Pillar Gobby Exploration Progress. Exchanging Sand Nest puzzles can often appear near Exploration Points marked on the map.
Looking for more puzzles to solve in Tower of Fantasy? Check out How to solve Ruin Stone puzzles of Vera in Tower of Fantasy, right here on Pro Game Guides.