Items are varied and plentiful in Tower of Fantasy. It's important to know where you can find the ones you need, particularly for upgrading. Claude, an item vendor in Banges Dock, can provide you with ore, vehicle maintenance materials, and gifts.
How to find Claude in Tower of Fantasy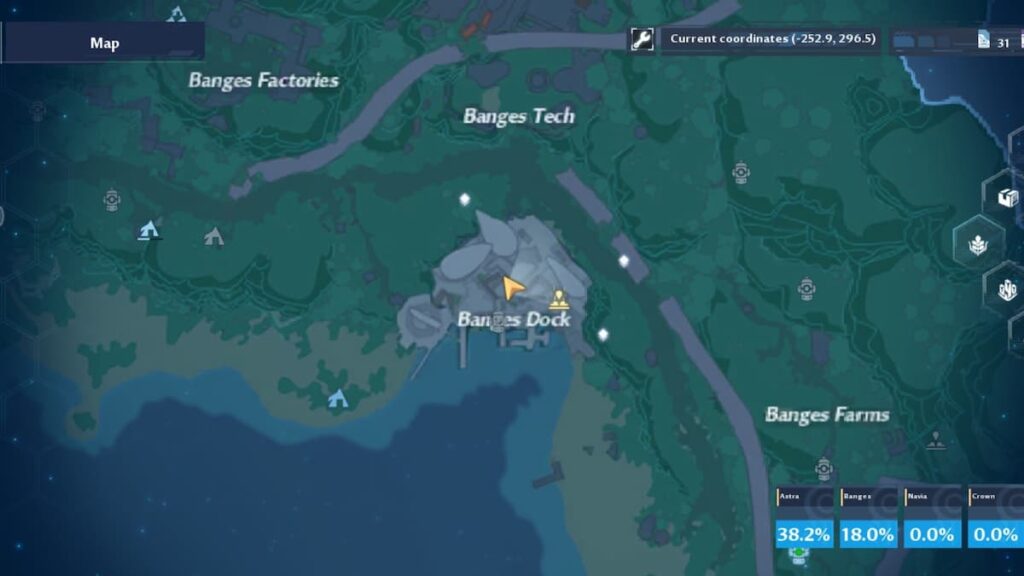 If you teleport to Spacerift: Banges Dock, turn to face the sea, then look on your right, there should be a large, yellow, neon sign that reads Balmart Grocery. Claude is in that shop. The screenshot above shows the shop's location on the map.
If you have at least one of the items he sells in your backpack, crystals, for example, you can also click on the item, look under how to obtain, then click Item Vendor in Banges. This will put a blue navigation marker on your main game screen. An important note: the navigation marker did not appear on our map when we tested this, just on the main game screen.
What's so special about Claude in Tower of Fantasy?
The items that Claude sells are quite useful. Ore is used in equipment advancement. Vehicle maintenance materials can be used to upgrade a vehicle's maintenance level. Once at a high enough maintenance level, you will be able to refit your vehicle, changing its appearance. Gifts are the last thing you'll find in Claude's shop, which may be the most important. You use them for awakening your Simulacra.
Looking for more Tower of Fantasy content? Here's How to unlock vehicles in Tower of Fantasy and All vehicle types in Tower of Fantasy at Pro Game Guides.