Materials in V Rising are required to create new gear and to upgrade your castle. Unsullied Hearts are an important resource. They are required to create Greater Blood Essence, which is needed to progress your Castle and get Servants. Here is the best place to farm Unsullied Hearts in V Rising.
Unsullied Hearts locations in V Rising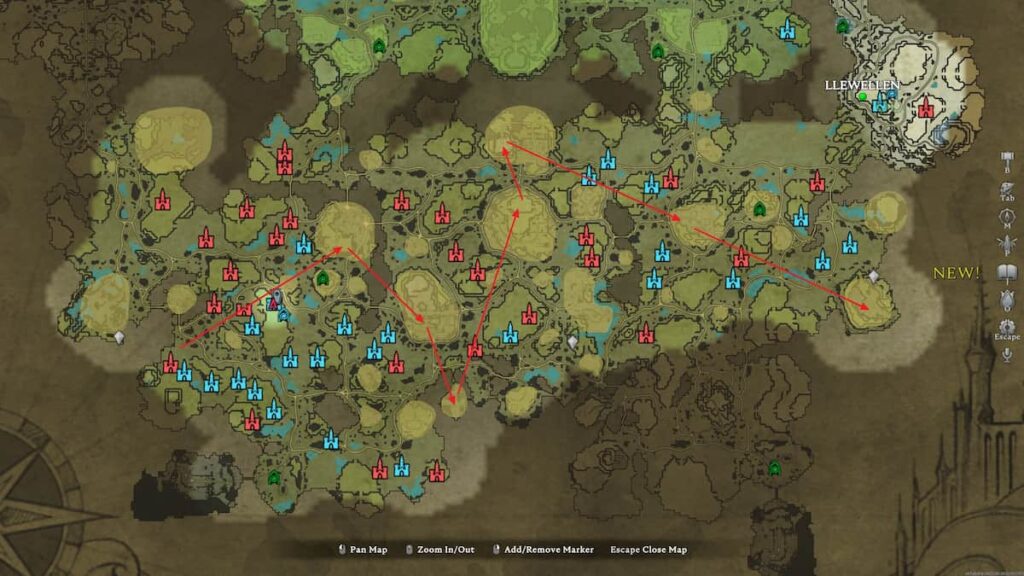 Unsullied Hearts are a rare drop when killing enemies. They appear to have a higher chance of dropping from higher-blood-quality enemies and V Blood Bosses. We've found the best way to consistently farm Unsullied Heart drops is to farm V Blood Bosses. This can be done in Farbane Woods by following the above route. Check each location for their boss before moving on. If you find any high-blood-quality enemies, it's worth killing them on your route as well.
How to make Greater Blood Essence
To create Greater Blood Essence, you will first need four Unsullied Hearts. Once Obtained, build a Blood Press at your castle. Place your Unsullied Hearts in the input section, and Greater Blood Essence will begin to be refined. A single Greater Blood Essence requires four Unsullied Hearts to create. Once you're above gear level 45, you can attempt to defeat Tristan the Vampire Hunter. If they're defeated, you will receive a new crafting recipe for Greater Blood Essence that only requires 150 standard Blood Essence.
For more on V Rising, we at Pro Game Guides have you covered with guides like How Crafting works in V Rising and How to raise Gear Level in V Rising - leveling explained.