Are you tired of running out of inventory space? Are you tired of being over cumbered? Try building a cart today in Valheim!
How to make a Cart in Valheim
To build a cart in Valheim, you will need ten bronze nails, 20 wood, and a hammer to build the cart.
Once you got both the bronze nails and 20 wood, right-click the hammer and then make your way to the Misc tab. There you will find the cart, and you can place one by left-clicking and then putting it in a good spot.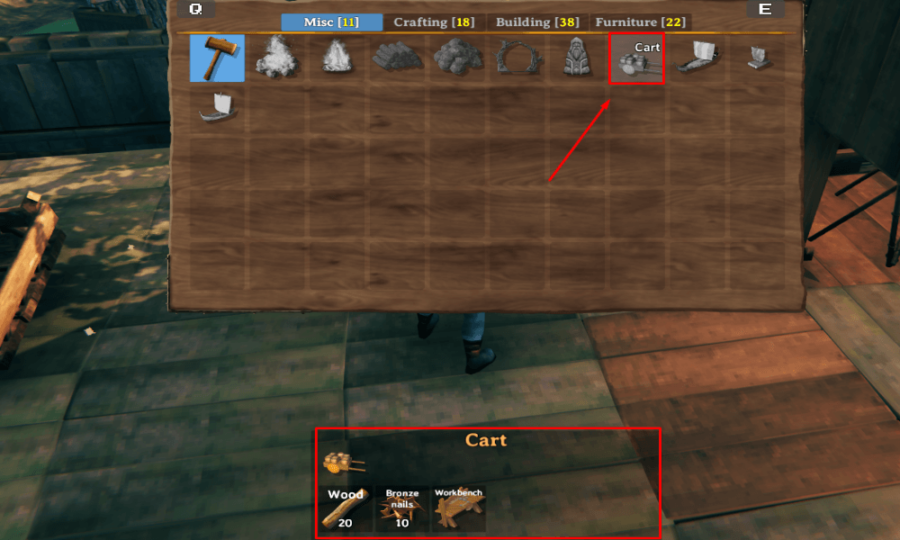 If you are having trouble getting bronze nails, you can make them with one bronze bar, which you need both copper and tin to make.
Related: How to build a ship in Valheim
To get copper and tin bars, you will need to find the ore in the black forest biome and then melt them down in a smelter. After that, it will take two copper and one tin to make one bronze bar.
Now for wood, well, just hit any tree, and you should get wood after chopping the log to pieces; after that, you should have everything you need to make a cart, now what?
Once you got a cart made, you will be able to chuck all of your items in it and lug it around; however, before jumping and doing this, you might want to think again.
We say this because using a cart is more frustrating than it's worth due to the terrain in Valheim; it's so unleveled you are more likely to flip the thing than actually make it to your destination. Along with this, enemies will target your cart, and the cart is fragile and will get destroyed if it takes too many hits.
Because of this, we recommend making paths to places you want to go and leveling the terrain with a hoe; you can also use carts as larger storage chests and leave them in safe places not far from your destination to prevent any mishaps from happening.
For more on Valheim, we at PGG got you covered with awesome guides like how to make mead using cauldrons and how to make coal using charcoal kilns in Valheim.