Alpha Threat card is one of the several comic-book style player cards in Valorant. Unlike other comic-based player cards, like Shadow Walker, Alpha Threat is a free card and does not require you to buy or upgrade their battle pass. To get the Alpha Threat card in Valorant, you need to update your Valorant client to the latest Patch 5.01, and the card will be available to claim in your Collection inventory.
How to unlock or get the Alpha Threat card in Valorant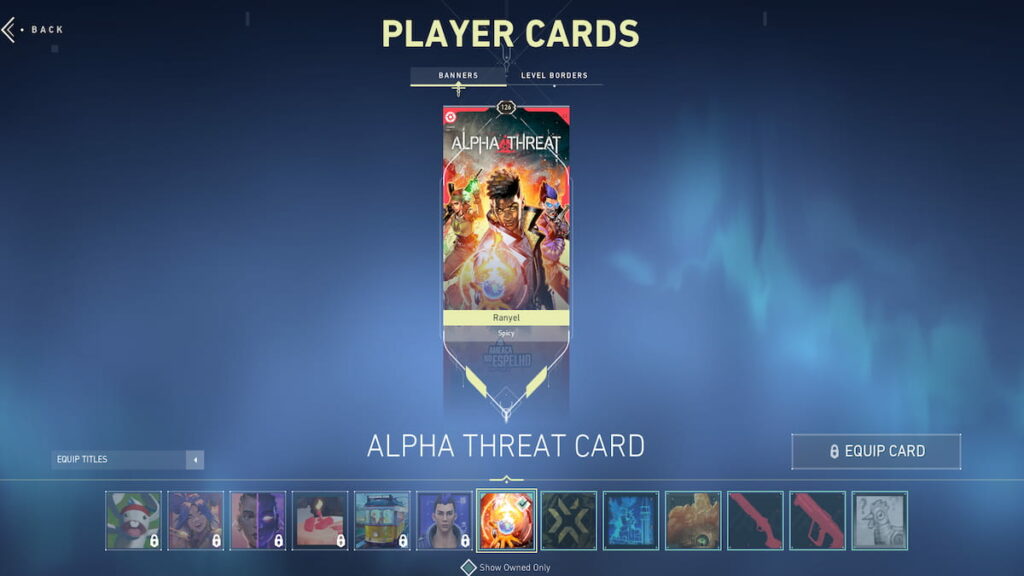 By default, once you have updated your Valorant client, you will get the Alpha Threat card in your Player Cards inventory. Navigate to the Collection section from your main menu. Under the Player Cards, you can find and equip the Alpha Threat card. If you don't get the card for some reason, try to log in from your alternative account or reinstall your game. Before reinstalling, you can check the version of Valorant from the Riot App.
Related: How to surrender a game in Valorant
How long will the card be available?
Apart from the announcement regarding the card, there is no news on how long the card will be available to claim. Studying previous reward patterns from Riot Games, we speculate the card will only be available to claim in the current Act.
What are the other Comic Style cards in Valorant?
Apart from Alpha Threat, there are four different comic-based cards in Valorant: Shadow Walker, War Dogs, Legion, and Friendly Fire. They were available to all players through a mini battle pass during the launch of Episode 5.
For more on Valorant, check out All Valorant Operator Skins and how to get them, or Valorant: How to fix the version mismatch error on Pro Game Guides.