Much like the first Voice of Cards, The Forsaken Maiden, too, has a series of one-of-a-kind weapons and armor you can obtain in the game. If you're looking to arm your party with the best equipment possible, here's how to get all the best weapons and armor in the game.
How to get the best weapons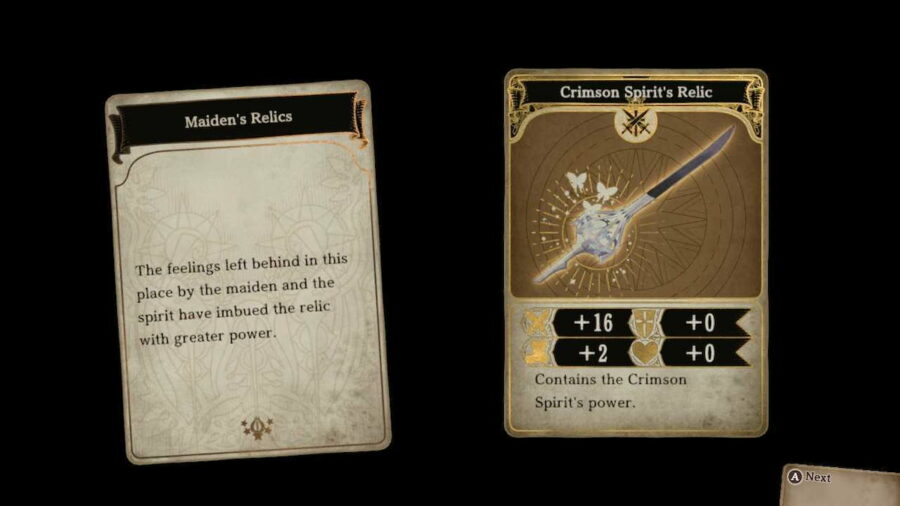 Let's start with weapons. The main story actually gives them to you throughout the course of your journey: the Maiden's Relics! However, they're incomplete when you receive them. To turn them into true weapons, they need to be imbued by their respective Spirit's power.
After you've collected all four relics, backtrack and visit the altars on the four isles. Below are the altar's locations:
Crimson Spirit: Inside the Arena at Heroes' Dominion. You need to talk to the arena receptionist to reach it.
Onyx Spirit: In the last room of Wicked Wetlands. It's on the top-right corner.
Azure Spirit: In the last room of Seabed Temple.
Ivory Spirit: Lanca's room in the Foundation beneath Alabaster City.
Related: How to beat the Isle Eater in Voice of Cards: The Forsaken Maiden
Once you've prayed for the Spirits' blessing, they turned into a "Spirit" relic. You won't find better weapons than these four.
How to get the best armor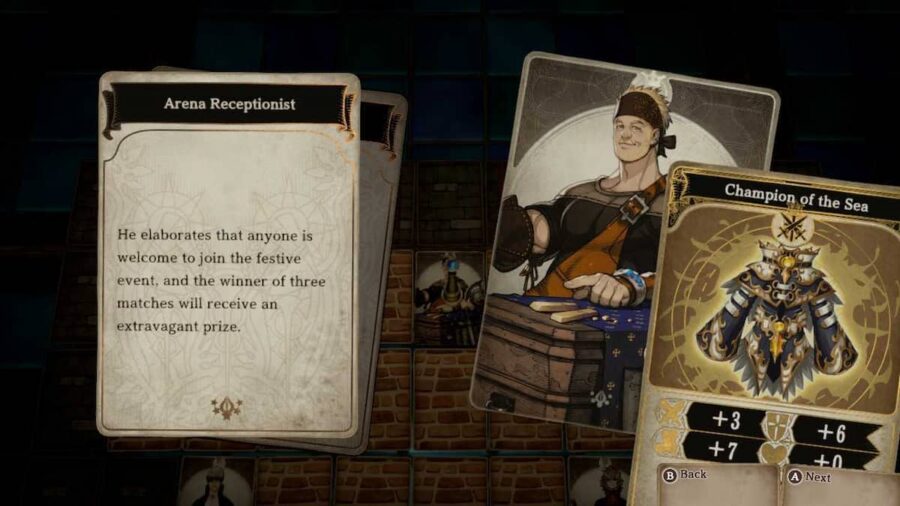 Next is armor. There are three in the game: the cloak, breastplate, and full-body suit. Below are all their locations:
Champion of the Sea (cloak): Win the open tournament in the Heroes' Dominion. You can participate after the Crimson Maiden's chapter.
Heavenly Guardian (breastplate): Found in a chest on the upper floors of the Spirit's Spire in the Heart's Dominion. You can't get it before the final chapter.
Emperor's Glory (full-body suit): Bring the Armorer in Alabaster City some rare ore.
The best weapon and armor for your two protagonists highly depend on how you want to build them. However, Laty should always be faster than the protagonist for the buffs, so never give her Emperor's Glory.
For more help with Voice of Cards: The Forsaken Maiden, Pro Game Guides has you covered.