War Thunder is one of the best warfare simulators when it comes to realistic vehicles, and it allows players to soar through the skies in planes or roll into the battlefield in tanks all designed like numerous real-life models. It is up to you to upgrade your vehicles with fresh parts, paints, and skins! You can find so many amazing skins to try on your vehicles on the Gaijin Marketplace, and some of them are even historical replications. Here are some of the best you can try out for yourself!
Best Plane Skins
No matter what planes you currently have in your hangar, there are so many amazing skins you can find available for various plane types. Here are some of the coolest ones we've seen on the Marketplace today!
Jolly Roger - F8F-1B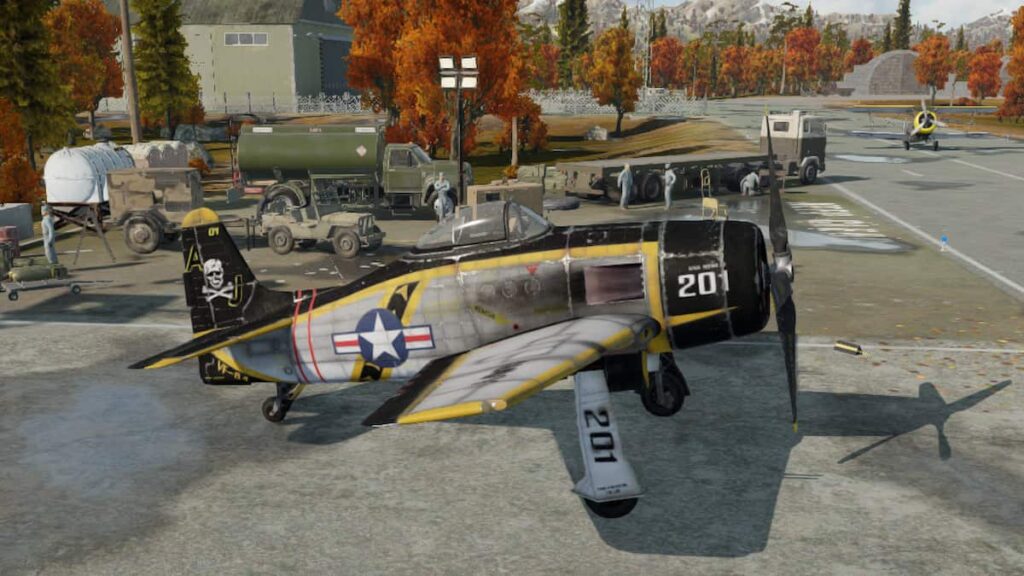 The Jolly Roger is nothing too crazy but it has just the right splashes of color––bold blacks with bright yellow outlines. That skull and crossbones symbolize that pirate reference and will warn your enemies you mean business.
2.89 GJN
Uncommon
Fictional
Falcon - A4B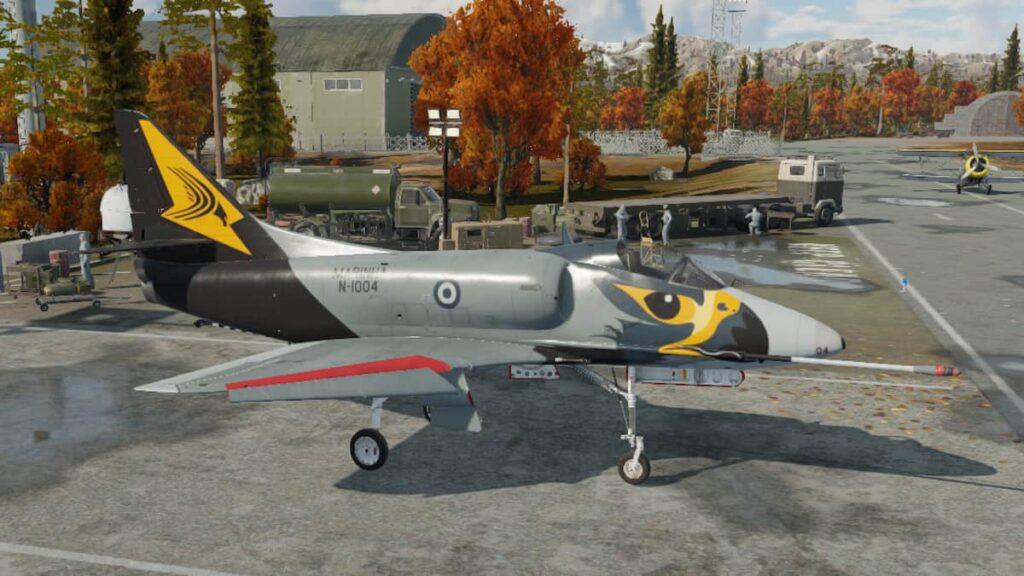 The Falcon skin is a gorgeous display with wings spread, painted in a quiet gray shade with pops of yellows and oranges and dark blacks. The face of the falcon is seen at the nose of the plane, with wide over-looking eyes scanning the air on the prowl.
0.48 GJN
Uncommon
Semi-Historical
Black Eagles - F-4E Phantom II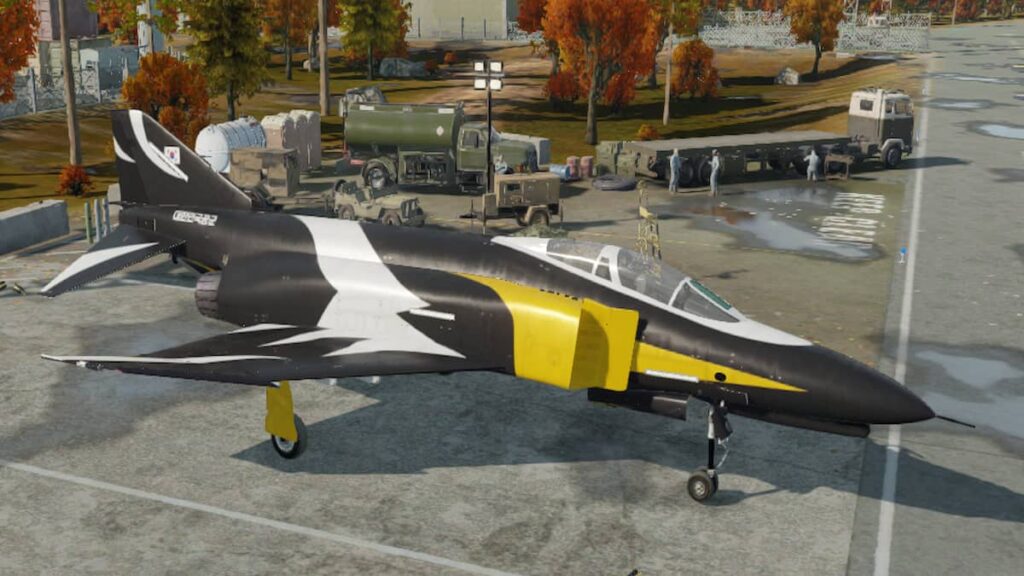 Black Eagles is an ultra-rare, historical skin that wows in the sky with its loud color scheme. The skin is painted mostly black with strips of white and bright pieces of yellow that almost seem to represent the claws and beak of an eagle. If you're looking for a skin with color but no fancy portraits then this one is the one for you!
19.14 GJN
Ultra-Rare
Historical
Tiger - A-7D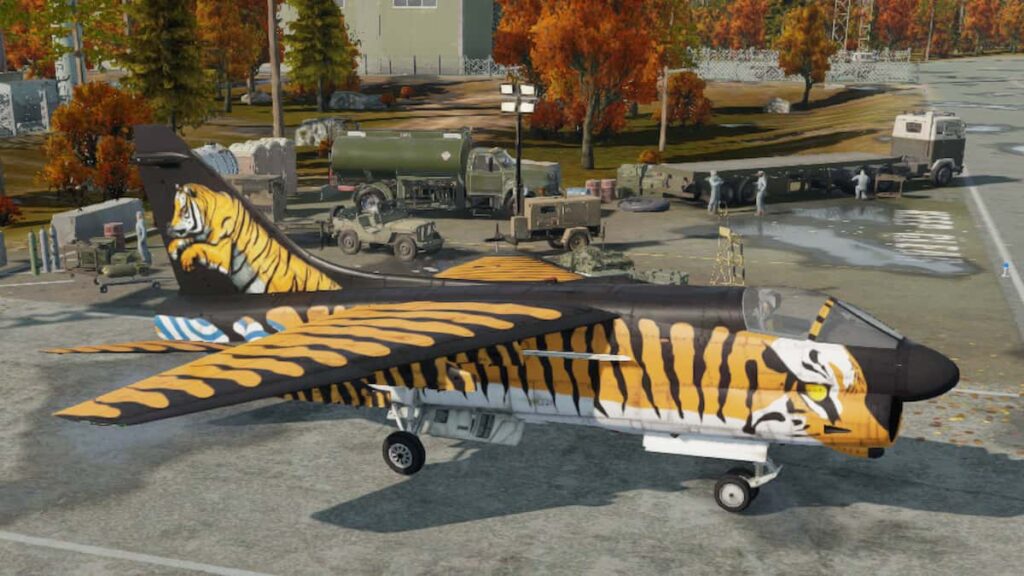 The Tiger is undoubtedly one of the most visually stunning skins with its large scale, covering the whole radius of the plane with the body of a fierce tiger. The menacing yellow eye of the tiger is at the nose of the plane, looking down at its prey as it descends upon them in a fury. The tail of the plane also shows another portrayal of the tiger as he pounces on his unsuspecting victims. This skin is just all-around gorgeous to look at.
0.32 GJN
Uncommon
Semi-Historical
Related: Best Planes to use in War Thunder
The Big Hairy Bird - B-26B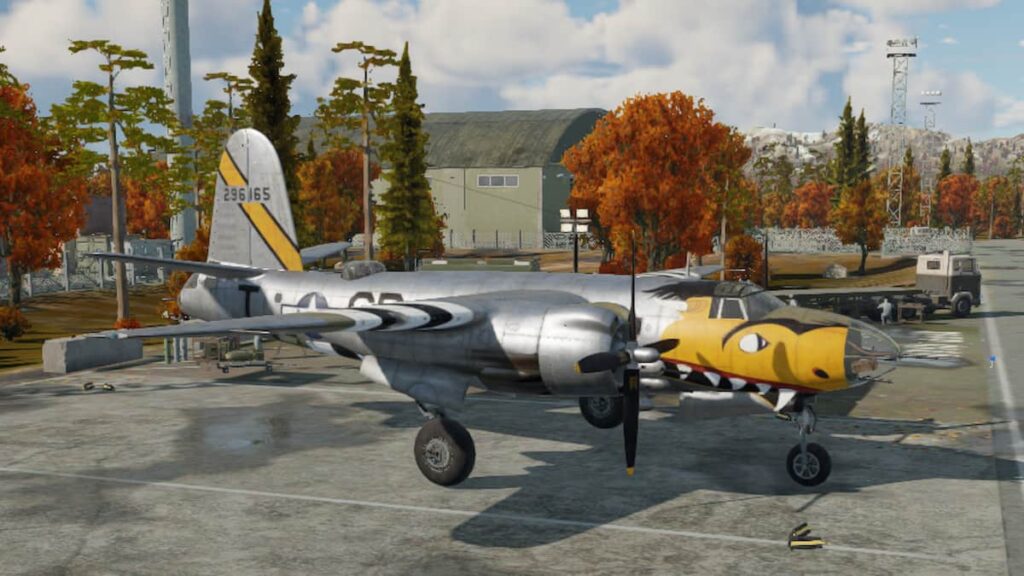 The Big Hairy Bird is a more unadorned skin with a comical twist. Toward the nose of the plane, there is a break in the regular steel tone of the aircraft to reveal a large bird-like head with hair erupting, almost like big fluffy eyebrows and tufts. The mouth of the bird is curved in a devilish grin, revealing large pointed teeth.
1.22 GJN
Uncommon
Historical
Tiger Meet - Su-22UM3K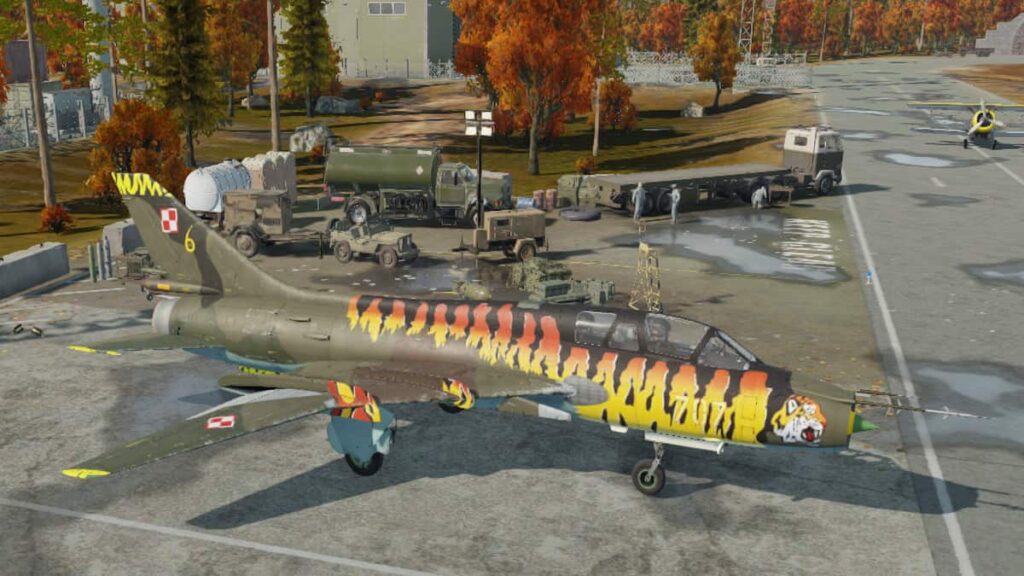 Much like the Tiger skin, this skin is fashioned like the animal print of the tiger but with a vibrant color scheme that fades into the earth green tone of the regular plane frame in an almost firey blaze. A small head of the tiger peeks out from the print at the nose of the plane, snarling at its foes.
2.58 GJN
Uncommon
Historical
Best Tank Skins
If you'd rather keep the battle to the ground and roll in with a tank, there are plenty of skins available for them as well on the Marketplace! These are some of the best skins for tanks we've seen with stunning digital styles and colors.
Modern Digital - ZTZ99-III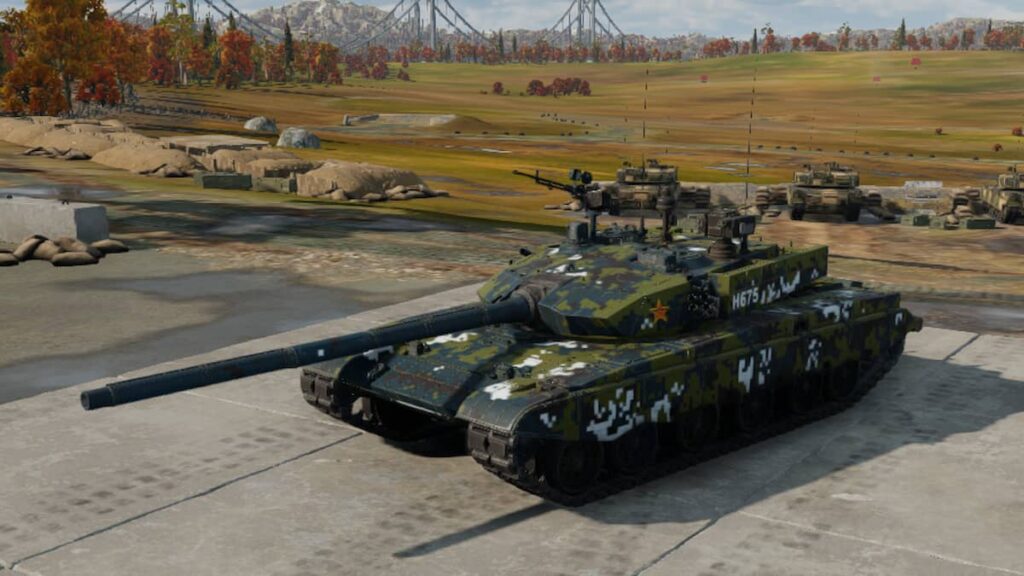 The Modern Digital skin is an alternative camo look with earthy greens but styled in a fun digitalized pattern. The green shades are split up by spots of whites and blacks, but other than that, this skin could easily keep it hidden against the landscapes around it and catch its enemies by surprise.
21.00 GJN
Ultra-Rare
Semi-Historical
Digital Winter - ZTZ99A
The Digital Winter skin is another digitalized pattern for the tank but with brighter camo colors fitting for a wintery tundra. This sleek white tank has specks of greens, blacks, and bronze shades that look great no matter what landscape you are rolling through. Despite being only an uncommon skin, it remains one of the most popular tank skins available in the market today!
9.99 GJN
Uncommon
Semi-Historical
Related: Best Tanks to use in War Thunder
Snake in the Grass - Leopard I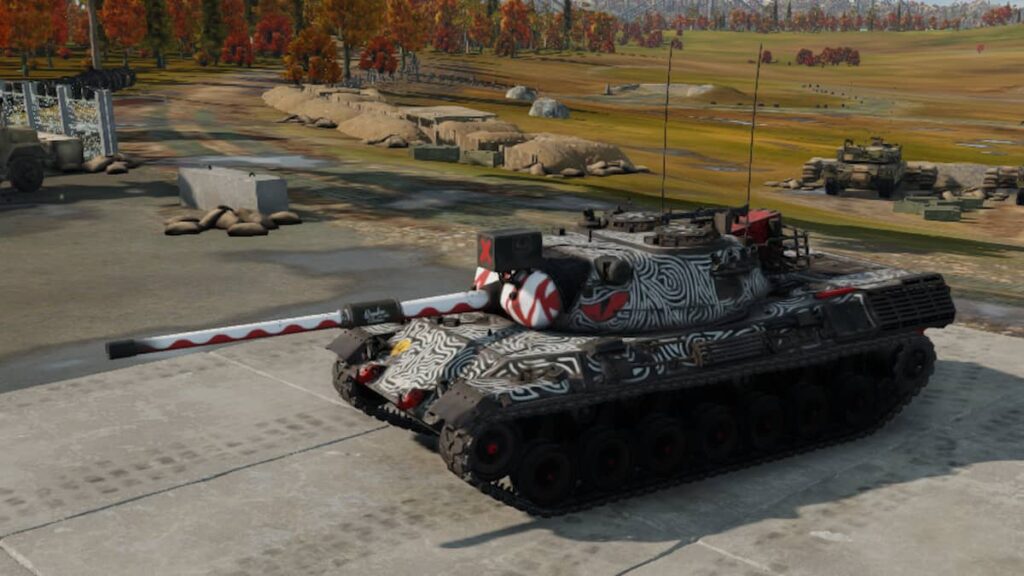 Snake in the Grass is a completely unique style that will stick out from the usual camo designs of tanks and stun with its modernized spiraling patterns of bright white on a dark black background. Its bold red colors symbolize the venomous mouth of a snake and squinted red eyes. This is a great skin for those looking for something more creative and playful than the more historical alternatives.
3.69 GJN
Uncommon
Fictional
Urban Digital - T-72B3
The Urban Digital skin is a more subtle digital pattern with a more refined and sleek appearance. It is a shroud of mystery with its sophisticated all-black frame, sporting a few different shades of gray intermixed. It is an ominous dark cloud on the battlefield that will send a clear message to its approaching foes.
16.90 GJN
Ultra-Rare
Fictional
These are just a few of the best skins we've seen available on the Marketplace today, but there are so many options out there for all kinds of models and so many style variations. What are some of your favorite skins? War Thunder is a great war simulation game, but check out our list of some of the other best simulation games right here on Pro Game Guides!
Looking for more Pro Game Guides simulation games content? Check out our guides on How to fly the Bomber Plane in Call of Duty: Warzone Pacific or Best Airplane Games on PC!