There are many things to do in Weird West besides engaging in gunfights. You can explore the world, solve puzzles, dig up treasure, and go hunting. Once you kill a large animal, you can skin it to get its hide. If you were interested in hunting, you might be wondering how to skin animals in Weird West.
To skin animals in Weird West, you must have a skinning toolbag in your inventory. Without this item, you will not be able to skin the animals you hunt. Skinning an animal gives you their hide, which can be sold or used to upgrade your armor.
Related: How to dig in Weird West
How to upgrade your armor in Weird West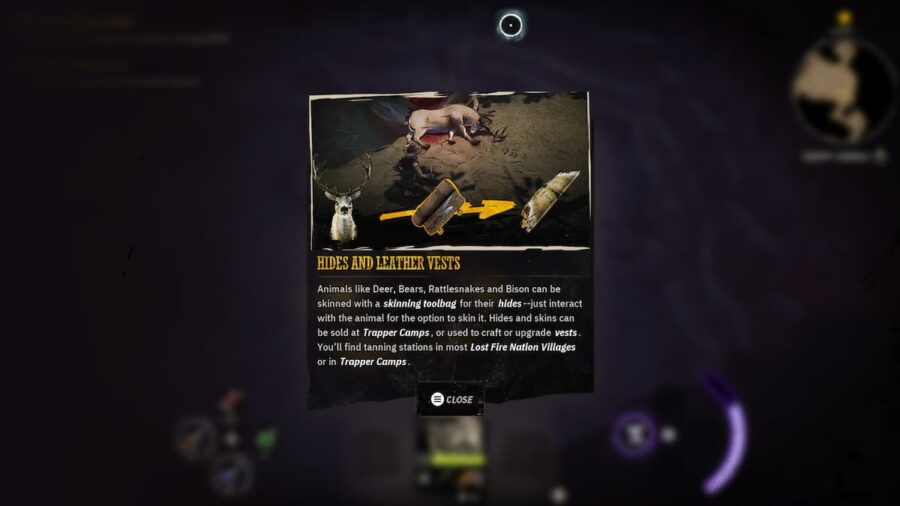 To upgrade your armor in Weird West, you need to skin animals such as bears, deer, bison, or rattlesnakes. This will give you their hide, which you can take to tanning stations. These are typically found at Trapper Camps or Lost Fire Nation Villages.
Upgrading your armor is a good way to stay alive, as it can reduce the damage you take. Armor can also offer resistance to various damage types, such as lightning. So, stop every once in a while and go hunting!
For more information on Weird West, check out How to mine ore in Weird West and How to get gold quickly in Weird West on Pro Game Guides.