When you're playing a game that's known for its bombastic creatures and visual effects, it can be frustrating to encounter performance issues. Even if the game can technically run on your device, frame drops and slow-motion bugs break your immersion, hindering the monster hunting experience. Some areas of the game may not be playable due to extreme lag, but don't fret. We've found a few ways to improve PC performance and get you back to hunting kemono. Here are some ways to improve PC performance in Wild Hearts.
PC performance tips for Wild Hearts
Change your audio output from Stereo to 7.1/5.1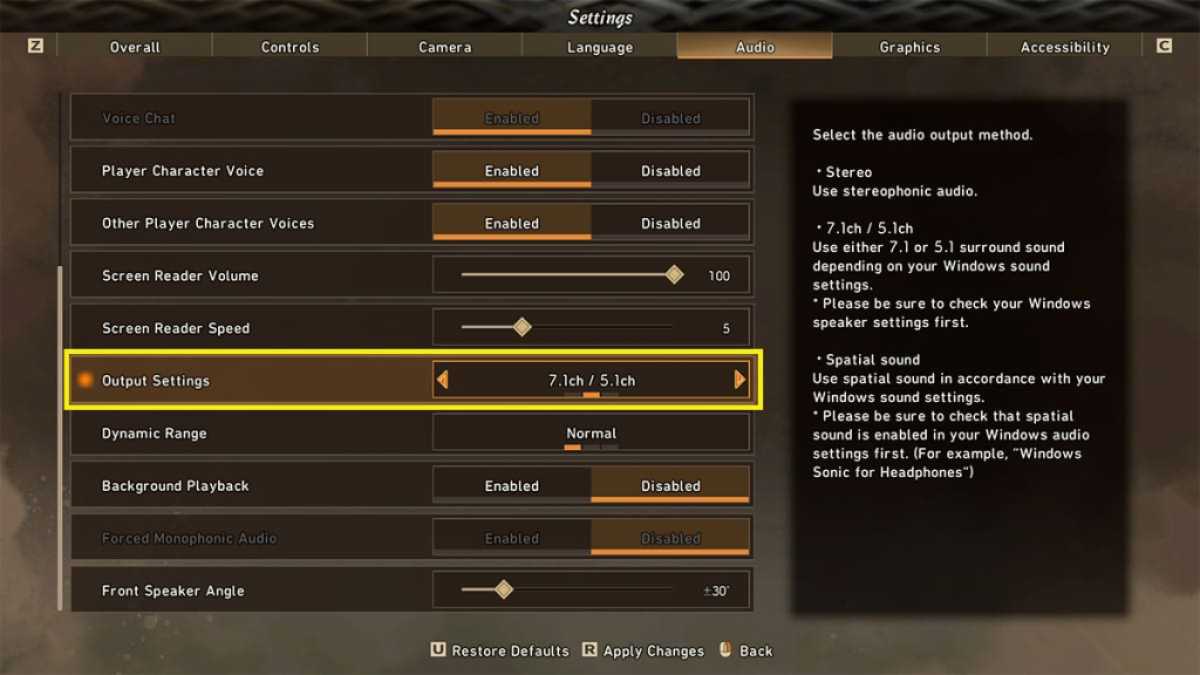 This fix tends to completely fix FPS drops, though it may seem like an odd solution. To improve frame performance, open the Settings menu and select the Audio tab. Scroll down to Output Settings, and switch to the 7.1ch/5.1ch option. If this does not work, switch to the Graphics tab and change your FPS limit to 60, then enable VSync.
Switch the game display to Borderless Windowed
If you are running Wild Hearts on Fullscreen, it can intensify any graphical issues you're experiencing. To switch the game to Borderless Windowed, open the Settings menu and navigate to the Graphics tab. From here, find the Windowed option and change it to Borderless. However, the game display can only be changed from the title screen, so make sure your game is saved and exit to the main menu to access it.
Reduce select graphics settings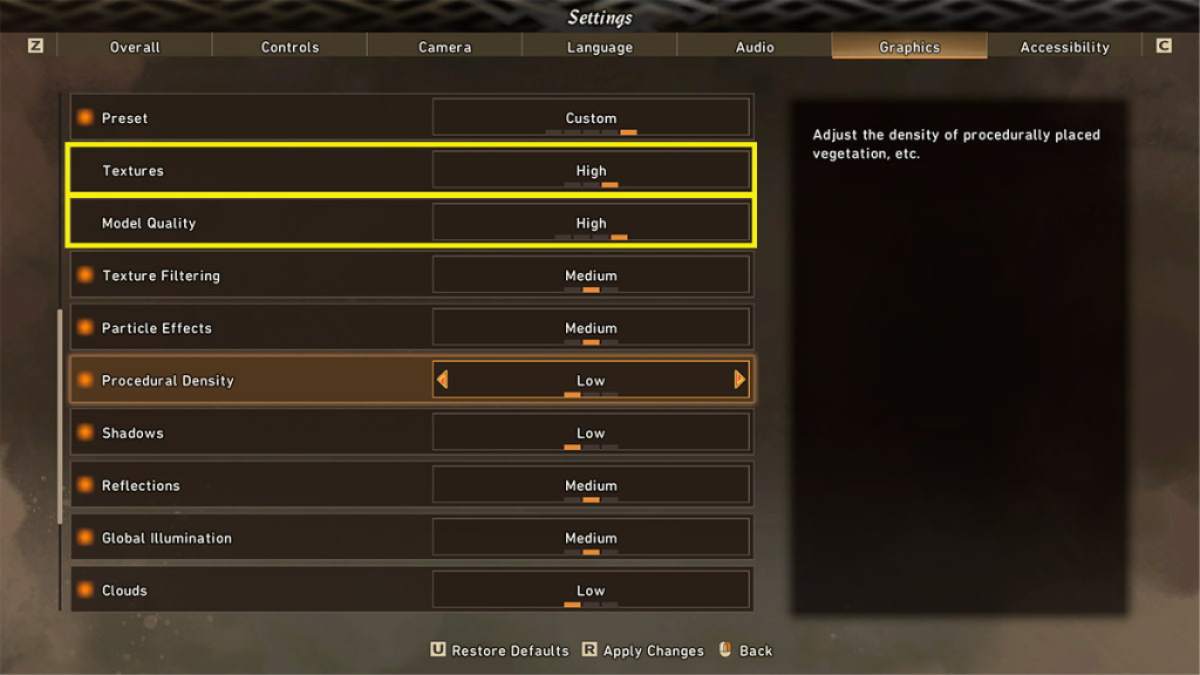 To improve PC performance, try these graphics settings. First, switch the Textures and Model Quality options to high. Next, turn Procedural Density, Shadows, and Clouds to low. Lastly, turn Texture Filtering, Particle Effects, Reflections, and Global Illumination to medium. This prevents important objects from appearing blocky, while reducing the overall strain Wild Hearts puts on your device. If these settings do not work, try disabling the Upscaling option in the Graphics tab. Disabling Motion Blur and VSync may also improve performance.
For more Wild Hearts guides, come check out Best Tips & Tricks for Beginners in Wild Hearts here on Pro Game Guides.