When you reach a campsite in Wild Hearts, it's best to pitch a tent and light a campfire. Even so, if you try to build too many structures at your camp, you will meet a building limit. If you're the type of person who loves customization, this can be quite a frustrating discovery. Don't fret, because there's a way to increase your Dragon Pit capacity and build to your heart's content. Here's how to raise your Dragon Pit capacity so you can build more structures in Wild Hearts.
How to raise your building limit in Wild Hearts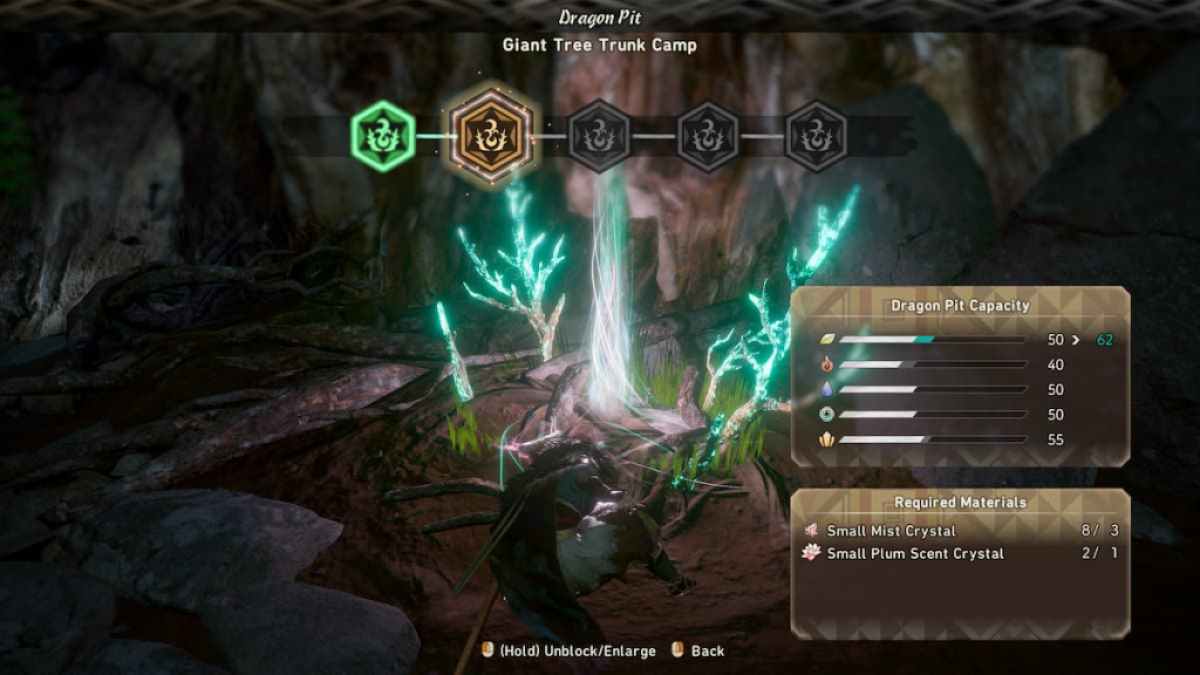 In order to increase your Dragon Pit capacity, you must first interact with it by pressing Touch Dragon Pit. If you possess the required number of materials, you can upgrade your capacity by holding the Unblock/Enlarge button. To initially upgrade the Dragon Pit at the Giant Tree Trunk Camp, you must submit three Small Mist Crystals and one Small Plum Scent Crystal. You can obtain these items by defeating kemono and collecting their materials.
Increasing the Dragon Pit capacity allows you to create more structures of that specific type, such as how upgrading the Giant Tree Trunk Camp pit lets you build more leaf-type structures. Each time you upgrade a Dragon Pit's capacity, it costs a greater number of crystals. You may need to hunt larger creatures before you can acquire the materials needed to fully upgrade your Dragon Pit capacity.
For more Wild Hearts guides, come check out How to play online co-op with friends in Wild Hearts here on Pro Game Guides.