The Xbox Series X|S serves as an innovative new step for Microsoft's home consoles. While playing games on the Xbox is an excellent experience, the party system still pales compared to Discord. So how can players get Discord on their Xbox? Follow these steps to chat with your friends on Discord while you play.
Step One: Head to the Microsoft Store on the Xbox Series console. Type in 'Quarrel,' download the app with a blue header and a quail as its logo (check the image below for reference.) There are two versions: Quarrel Insider and Quarrel. Select the Quarrel Insider option for the latest updates and tweaks.
Related: How to Download Space Jam: A New Legacy Video Game on Xbox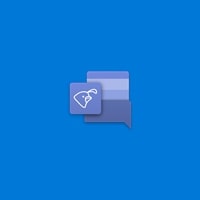 Step Two: Once the app is downloaded, boot it up, and there will be a Discord log-in screen. Type in your Discord information to gain access to all of your Discord channels, servers, and friends.
Step Three: Join a server's voice channel to chat with others there. Players can then minimize the app and play games with Discord running in the background. Be advised that players will have to re-enter the app and manually leave a channel to exit a Discord chat.
Keep in mind that this is an unofficial app that has several bugs that cause it to malfunction occasionally.
For more on Xbox, check out How to Connect Bluetooth Headphones to Your Xbox Series X/S or All Xbox Cloud Gaming Compatible Controllers on Pro Game Guides.