The Kiuyoyou Shrine in The Legend of Zelda: Tears of the Kingdom can be a little tricky to figure out at first. Fortunately, Link doesn't need any elaborate fusions complex contraptions to clear this Shrine. All players really need to know is how to manipulate the ice blocks in order to clear the Kiuyoyou Shrine in TotK.
Solution for Kiuyoyou Shrine (Fire and Ice) in Zelda Tears of the Kingdom (TOTK)
At the beginning of this shrine is a huge button with columns of flame pouring onto it and a huge block of ice. Beyond the ice block is a small button in a crevice that is slightly smaller than the size of the ice block. Step one is to shrink the ice block under the columns of flame.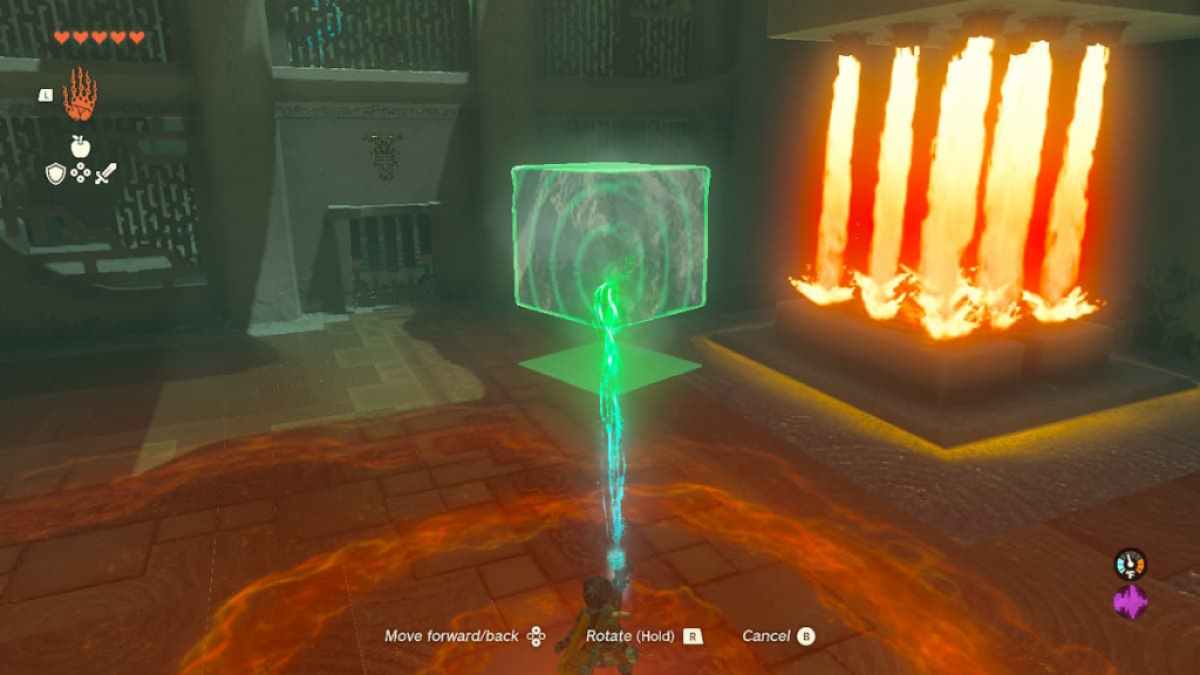 When I did this, I only put the ice block under for a couple of seconds. The ice block can shrink too much because it needs enough weight to push the button down, so be careful with your timing.
Once the block is covering the button, players can enter a new room with the secret chest on the left hand side. To get this, use Ultrahand to bring the old ice block over and place it on the platform that is underneath the chest. Then, use Ascend under the ice block to reach the chest itself.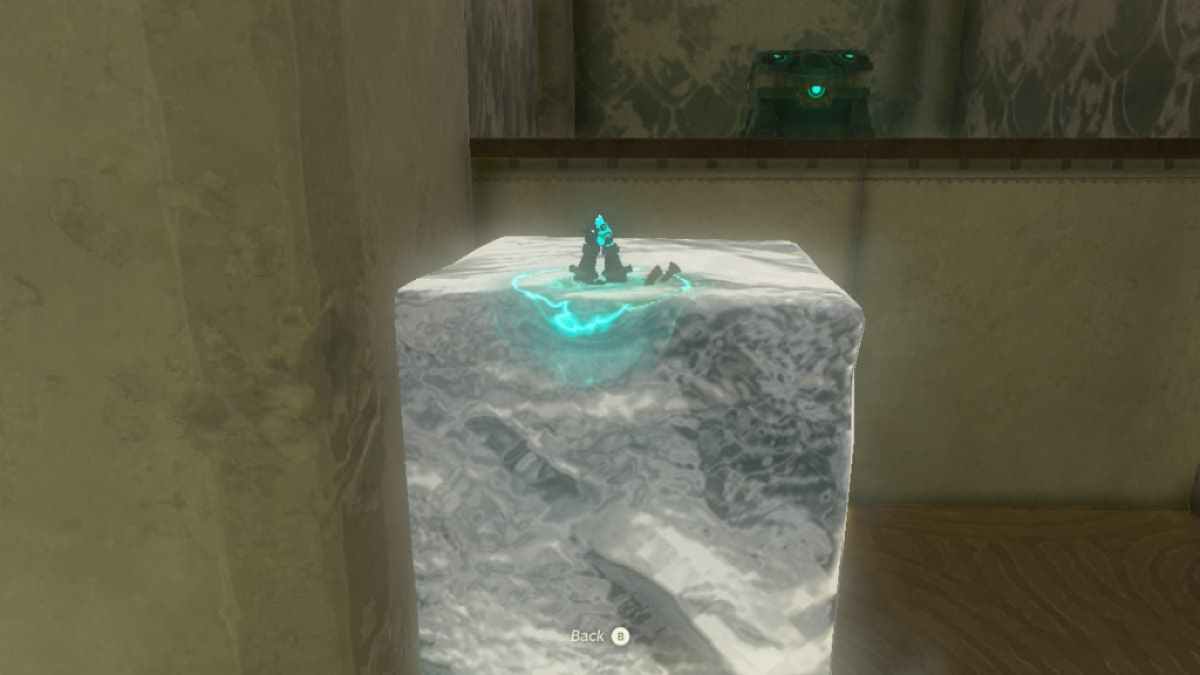 As for the rest of the shrine, players can use the vents to reach the far end of that room, where they will find a tube that drops ice blocks into a pit of fire. Fortunately, there is also a slab of rock that can help recover an ice block before it melts.
Related: How to reach the Third Shrine in Zelda Tears of the Kingdom (TOTK)
I found the easiest way to do this is to set the rock slab upright and place it against the left wall, blocking the fire. This way, the next ice block will drop unharmed.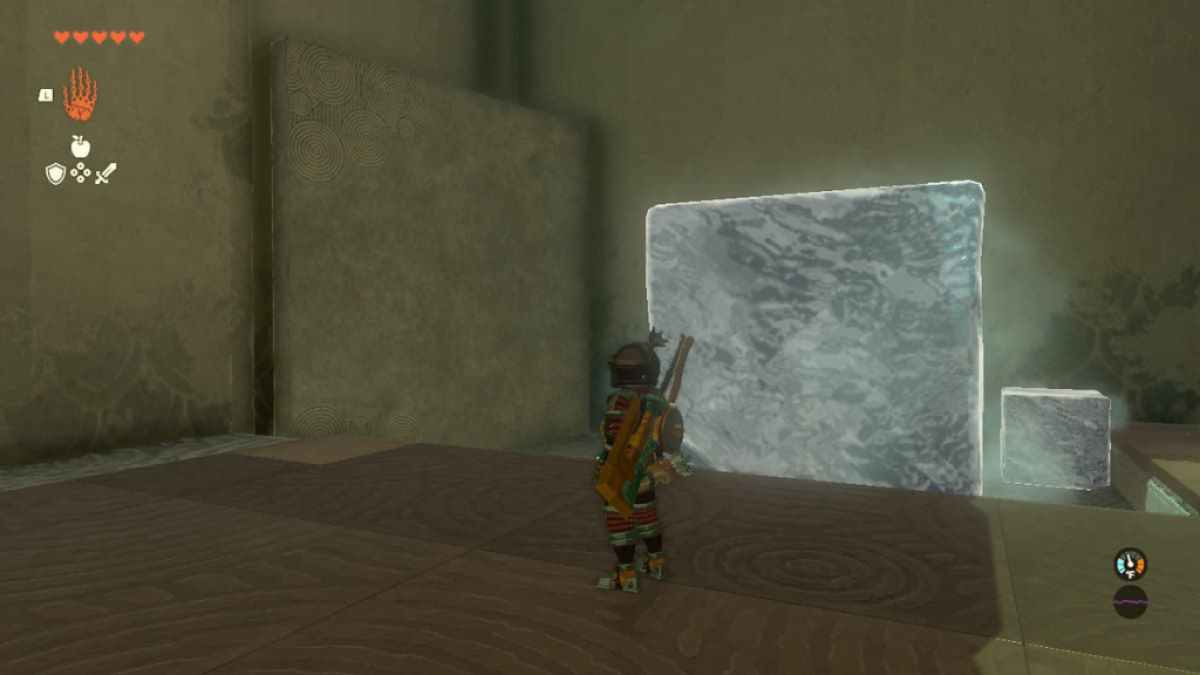 Once that's done, attach the rock slab on top of the ice block with Ultrahand. Link can then send the ice block down the railway with spikes that lead to the original room. Players can glide down while the ice block is sliding downwards.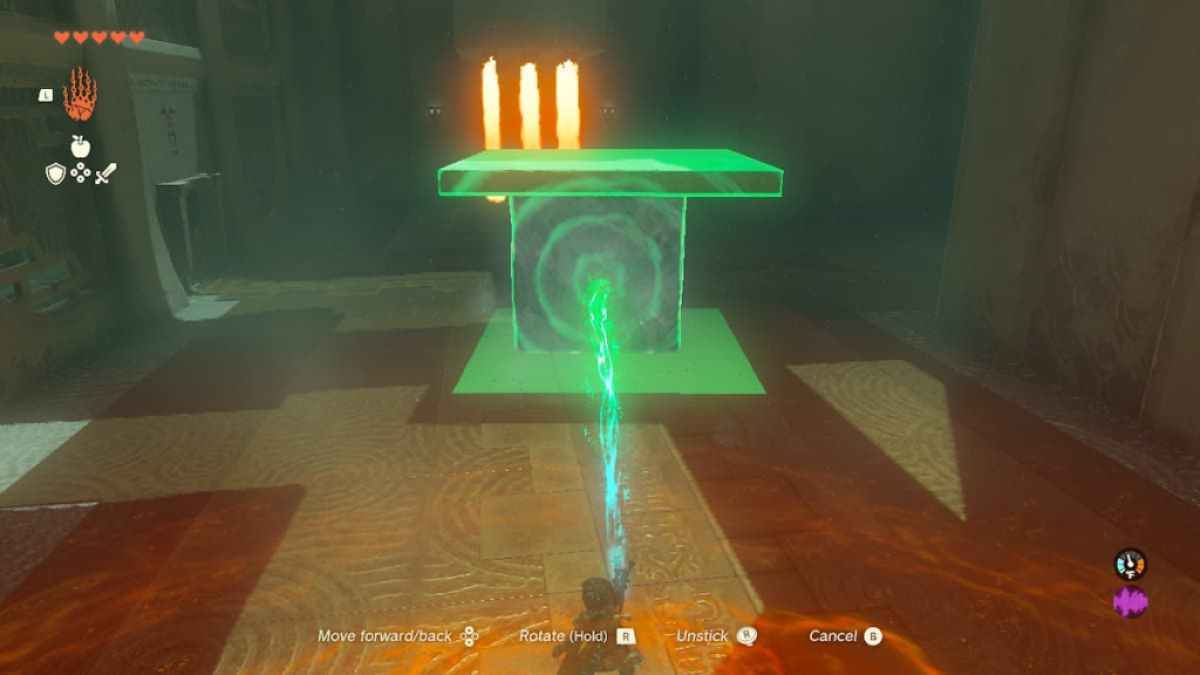 Now, players should have an ice block with a rock slab on top inside the first room of the shrine. From here, Link just needs to guide it with Ultrahand to the columns of fire. The slab will block the fire, and the ice block will press the button, opening the final room and completing the shrine.
Want more Tears of the Kingdom guides? Pro Game Guides has you covered with How to clear Jiuklum Shrine (Built for Rails) in Zelda Tears of the Kingdom (TOTK).