One of the tasks that came be completed on airship, is one that requires the opening of a safe, so here's how to open that safe in Among Us.
How to open the safe on airship in Among Us
To open the safe in Among Us, you will need to enter a three-digit code in a specific order, and you will also need to turn it in a certain way, as shown by the arrows under the numbers on a note above the safe dial. The arrows pointing right mean you will need to turn the dial right to get that number, and then left, vice versa.
Along with this, you will only see one number first—don't worry this is fine, as more will appear after you put the first number in. However, don't let go of the dial when you are putting the numbers in because if you do, you will have to restart over with a new combination.
After you input the full code using the steps above, you will be able to spin the lever next to the dial three times right to open the safe.
Where to find the safe on airship in Among Us
If you didn't know already, the safe is a task you will need to complete in the cargo bay area; you can find the cargo bay in the location shown below.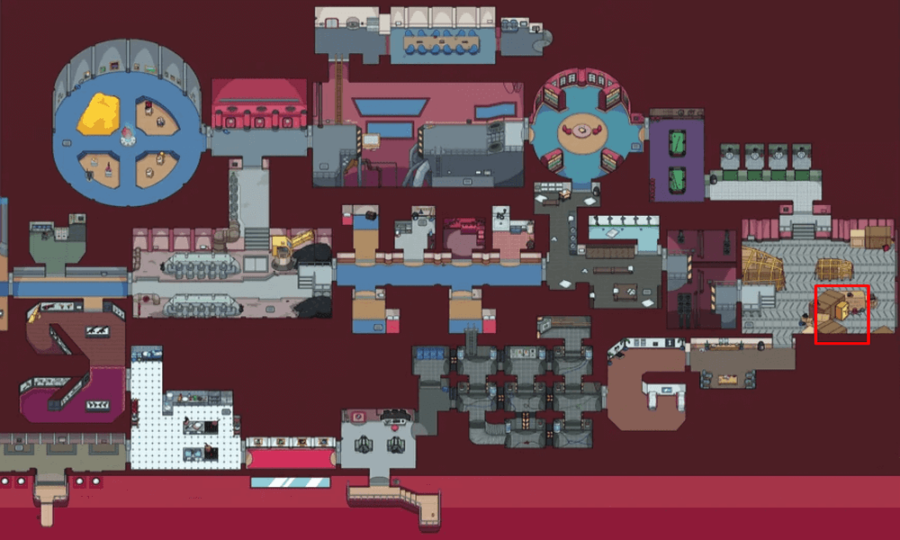 However, we highly recommend bringing a trusted friend along to the cargo bay, as it may be a good location for an imposter to kill someone due to it being so remote and secluded from the main area of the ship.
For more on Among Us, we at PGG have you covered with a ton of guides like Among Us: How to Get the Twitch Pet and Among Us: How to Close Doors.