Rhapsody is the new Legend in Apex Legends Mobile, and she comes with a set of unique abilities and perks that can turn the tide of any match. This character is exclusive to Apex Legends Mobile, and there are a few things players need to know before unlocking her in-game. While experienced players can singlehandedly win games with this Legend, Rhapsody's abilities are highly effective in a team format. Here's everything you need to know about unlocking Rhapsody's Perks and using her abilities strategically in-game.
How to unlock Rhapsody Perks in Apex Legends Mobile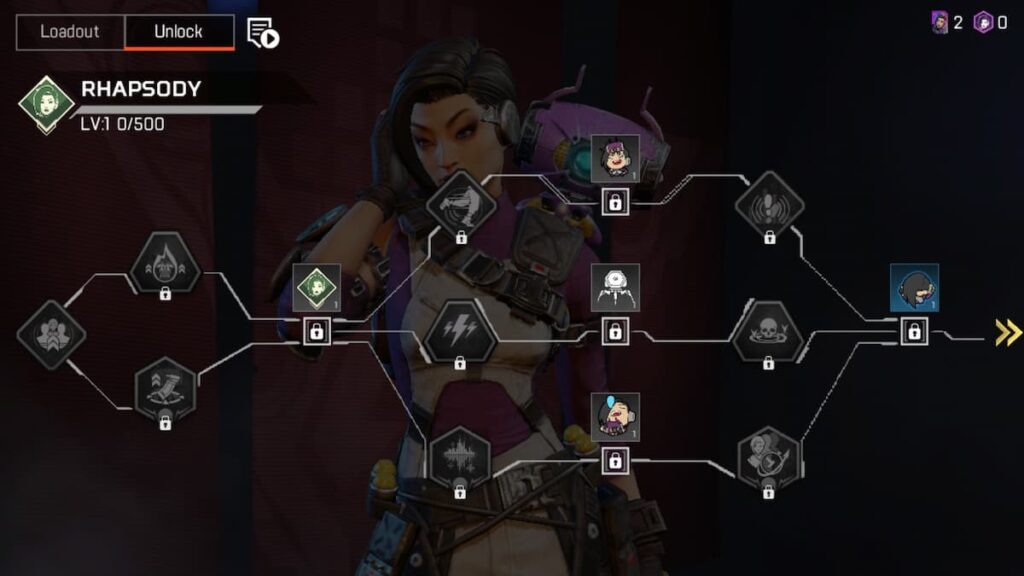 Rhapsody's abilities include Gifted Ear (passive), Hype Anthem (tactical), and Rowdy's Rave (ultimate). Unlocking her Perks will affect all of her abilities, bringing several options to choose from in three different slots. The Loadout slots include Perks, Finishers, and Ability, and you can unlock all of them with Rhapsody Tokens.
Perks
Volume Control: Squadmates affected by Rhapsody's tactical ability temporarily gain Gifted Ear
Tuned In: Continuous running increases the range of Gifted Ear
Sound Bleed: Players will occasionally get to see nearby 3D sound visualizations effects through walls
Finishers
Battle Adaptation: Using Rhapsody's finisher adds 100 points to the Evo Shield
Tactical Advantage: Using the finisher charges Rhapsody's tactical ability
Interrogator: Using Rhapsody's finisher reveals the location of enemy teams on the mini-map
Ability
Rowdy's Rhythm: While using Rhapsody's ultimate, teammates around this Legend will get increased reload speed for a brief period
Harmony: While inside Rhapsody's tactical ability, healing item effects are increased, and revive time is shortened
Reverb: Rhapsody's tactical ability will last longer depending on the number of teammates affected by her tactical ability
If you just unlocked Rhapsody, we recommend playing a few public matches before entering ranked mode. You can try out the new Gun Game and Hack mode to see how her abilities pair up with others. Rhapsody is the second exclusive character in Apex Legends Mobile, and it will be interesting to see how she affects the meta in upcoming seasons.
Wondering how to get cosmetics in Apex Legends Mobile? Check out All Legend and weapon skins in Apex Legends Mobile Distortion Store on Pro Game Guides.