During the Bug in the System mission, you will have to track down Petrov at the Computational Center. After getting past enemies and accessing the computational center, you will come across a locked door. The lock has a snap code like many other locks in the game, but also includes a unique lock that requires a key. Here is where to find the key for lock in Atomic Heart.
Key location for Bug in the System mission in Atomic Heart
The key is located on the roof of the Computational Center building. To access the roof, you can either call down the nearby hawk and zipline to the roof or climb the scaffolding located on the side of the building. The outside of the building is full of enemies, but climbing the scaffolding is the quickest way. After reaching the roof, go to the back area of the building to find the key along with a terminal to access the cameras in the area.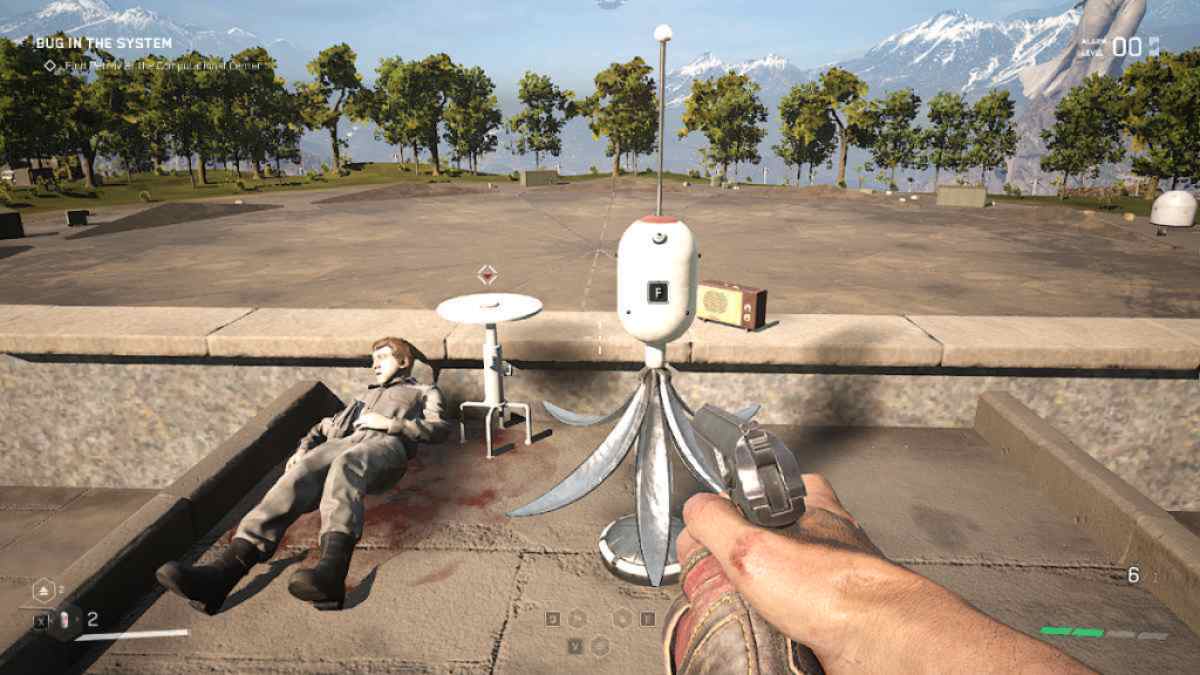 After finding the key, you can return to the locked door through an open hatch on the roof, or climb back down and enter the building through the front door. Interact with the lock and the key will automatically be used, giving you access to the next room.
There are a lot of enemies in the area, so if you are able to call the hawk down, you can also overload the relays, causing all enemies to shut down temporarily, but enemies will come back online if you damage them.
For more on Atomic Heart, check out How to unlock all Polygon Testing Grounds in Atomic Heart here on Pro Game Guides.