The underground facility in Atomic Heart is a vast maze of murder robots, dark corridors, and carnage. As you progress through the many floors and rooms here, you will be faced with various choices, including having to decide between two elevators. This may leave you wondering if you should take the right or left elevator in Atomic Heart.
What elevator should you take in Atomic Heart?
While in the underground facility of Atomic Heart, you will be faced with a choice of taking the elevator on the right or the elevator on the left during the Not So Fast Major quest. Ultimately, the choice does not matter, as both elevators will take you to the same place.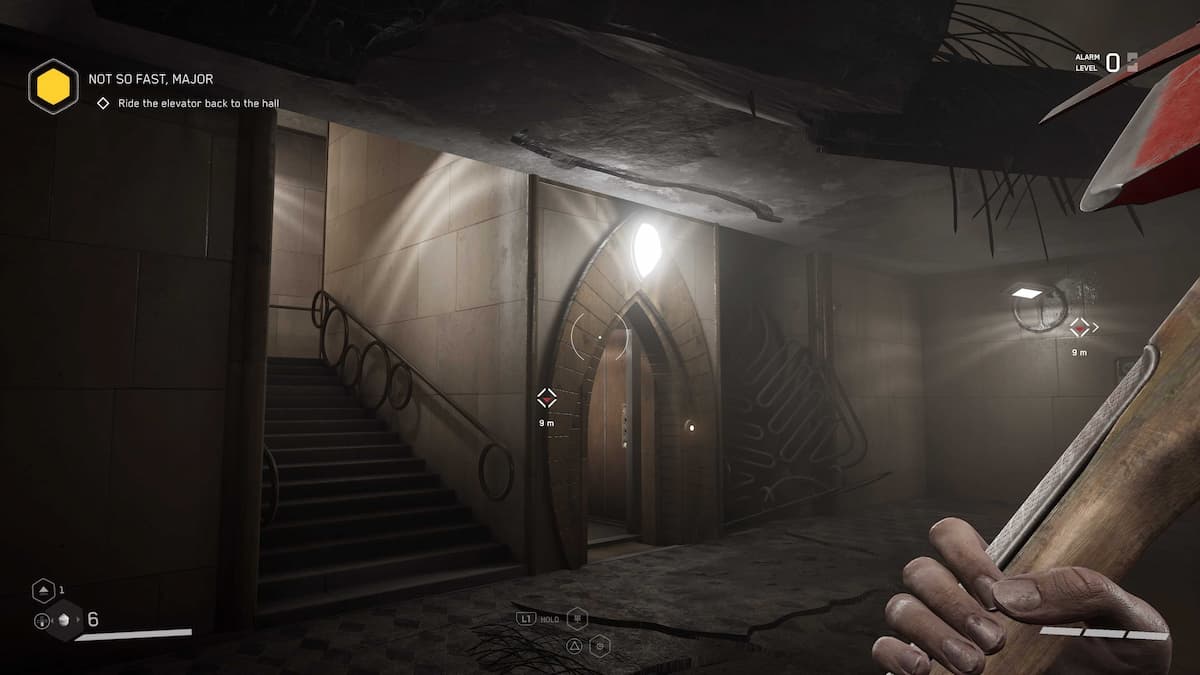 Related: Can you respec in Atomic Hearts?
That being said, we took the right elevator, and jumping from the elevator to where you needed to go was slightly more challenging. If you fall from the second floor, you can ride the elevator again. The elevator ride is long, so we don't recommend falling.
Once you have chosen your elevator and ridden up, progress by following the waypoint on your screen. After this encounter with the dual elevators, you will face more elevators, all of which will take you where you need to, regardless of which you take.
For more information on Atomic Heart, check out How to throw objects in Atomic Heart and Is there fast travel in Atomic Heart? on Pro Game Guides.