Atomic Heart is full of deadly robots, many of which can be summoned if a Dandelion Security Camera detects you. Fortunately, an easy way to distract these cameras is by throwing an object out, catching its attention on it instead of you. This may leave you wondering how to throw objects in Atomic Heart.
How to toss objects in Atomic Heart
This mechanic will primarily come into play when you try to distract Dandelion Security Cameras in Atomic Heart, but it does have other uses. Using the glove's throwing ability can be tricky, so don't feel bad if you have issues with this technique. Here is how to throw things in Atomic Heart.
Aim your cursor at an object.
Press the button to scan (R1 on PS5).
Aim where you want to throw the object.
Hold down the scan button.
Release when the glove starts vibrating.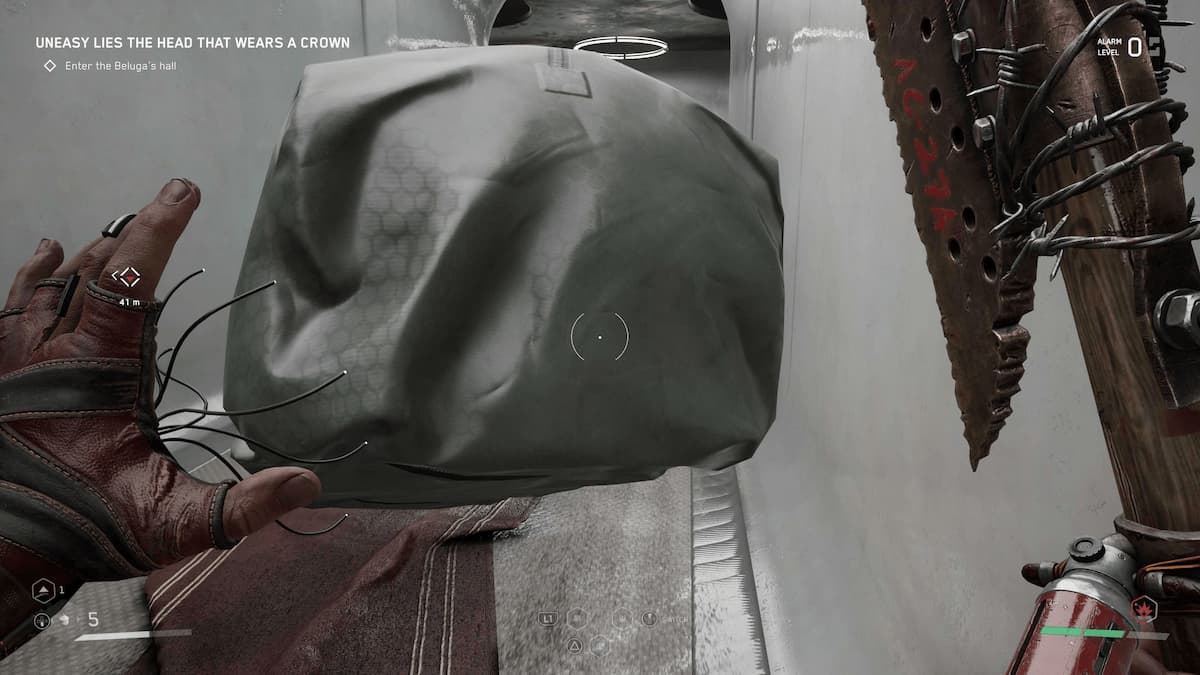 You have to place the cursor directly on the object before trying to grab it. If you do not, you cannot then move the cursor over the object and pick it up. You can charge the throw however much you want, but it does not send the object far unless you hold it down all the way.
For more information on Atomic Heart, check out How to jump in Atomic Heart and Is there fast travel in Atomic Heart? on Pro Game Guides.