Moon festival is on the horizon, and to celebrate the occasion, Supercell has added a new theme in Brawl Stars. The new event brings exclusive new skin, new lunar offers, and interface updates to the game. Here is everything you need to know about the Moon festival event in Brawl Stars.
New Skin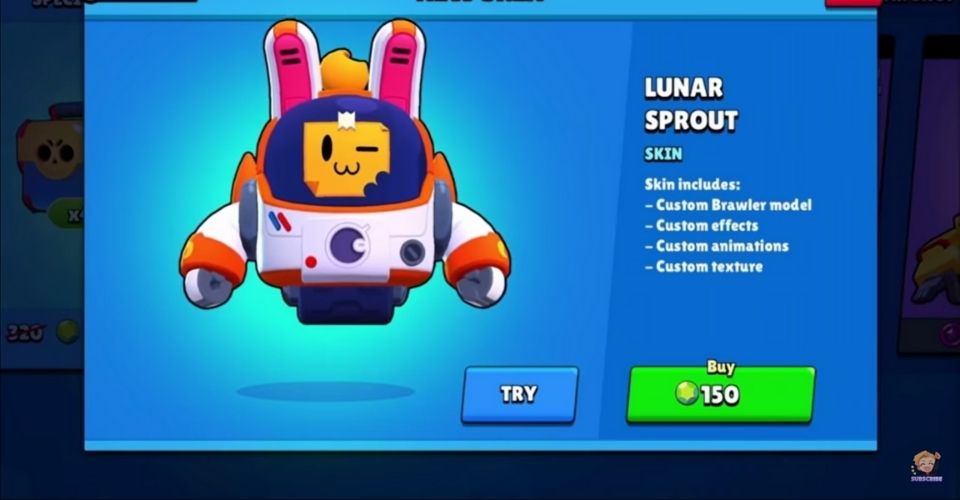 The Lunar Sprout skin has been added to the game, as revealed earlier during the Brawl Talk. The new addition will cost 150 Gems and can be bought directly from the Shop. The skin comes with new animations, new visuals, and custom texture.
Sprout is a support Brawler that was added to the game this year. He is a Mythical Brawler that has a very low percentage of dropping from Brawl Boxes. He has seen a lot of play in recent times and is a strong meta Brawler.
Players can also get their hands on the Sprout bundle for 359 Gems, which will contain both Sprout and the Lunar Sprout skin. Considering Sprout is a Mythical Brawler, the deal is, in general, worth the Gems.
Game Update
To match the lunar aesthetic, a Lunar themed loading screen along with new in-game loading screens has been added. The new loading screen features the latest Lunar Sprout skin along with what seems like Colette in the background. The game background has also been changed into a new lunar background.
A special lunar themed soundtrack has also been released as part of the celebration.
Exclusive Offer
A special new 'Moon Festival Pack' is now available in the shop. It is 1.99$ offer and is 5x worth as mentioned in the game. The 'Moon Festival Pack' contains the following-
30 Gems
360 Coins
1 Mega Box
However, the offer will only last for two days and will end on October 1.
The new skin and Sprout are available as part of the lunar offer for a week. The next Brawl Talk is also on the horizon, and we should be getting details about it pretty soon. We can also expect a Halloween themed event in the future along with new Halloween skins in the game.