Developed by Two Star Games, Choo-Choo Charles stars a man-eating spider train named Charles. While this may or may not be a reference to the Stephen King character Charlie the Choo Choo, Choo-Choo Charles' legacy definitely has the potential to live on in the hearts of horror fans all the same. But, with so many other horror games available at the touch of a button, a small game about a train might not seem like one you'd want to invest in. Even though Two Star Games only had one person behind the wheel for Choo-Choo Charles' development, one can easily tell that a lot of love was poured into the final product, even if it didn't really achieve its desired impact.
Narrative
In Choo-Choo Charles, you play as a museum curator (though this is never brought up again) who is invited to an undisclosed island. The spider train Charles has become increasingly aggressive and is wreaking havoc on the locals. You're provided with a train that you can upgrade as you journey across the island in search of eggs that can be used to summon Charles to a battle. Unfortunately, there isn't much of a story beyond this. In fact, the entirety of the game revolves around you speaking with different locals who ask you to do things in exchange for Scraps that can be used to upgrade your train and the weapons that you can attach to it.
While this is happening, Charles lurks close behind. He will chase after you and attack with no remorse. You'll use the weapons you acquire and the upgrades you progressively place on your train to flee from him while attacking, making him recoil and run away. But between helping the locals and trying to kill Charles, there's not much left to keep players entertained throughout. As you explore, you'll find pages scattered about that go over small details, but nothing that can really be explored further.
Score: 3/5
Gameplay
Choo-Choo Charles' gameplay is its most redeeming quality. The controls are incredibly straightforward, and there wasn't a single instance where I wasn't sure how to proceed when it came to interacting with items or characters. The movement is very smooth and considering that the only things that move are you, the cult member enemies, and Charles, this can make for some very brief but intense battles.
Even the more complicated aspects of the game, like driving the train and using the lockpick, are made easy with color-coordinated controls and a map that you can zoom into from above. It is very approachable, making it fun to explore and play the game over and over. That said, the limited interactions did make the experience somewhat samey. Right-clicking on anything you can interact with is your best friend for just about everything, which makes things a little predictable.
Score: 4/5
Related: Can you summon Charles to your location in Choo-Choo Charles?
Features
Features are incredibly lacking in Choo-Choo Charles. The missions that you see on the map from the very beginning are the only ones that you can complete. The characters that you meet are only a result of these missions, and even then, they cannot be interacted with again after their mission is over. This makes interactions with any NPCs incredibly limited. After completing all of the available missions, there isn't anything else that can be done.
There isn't much in the way of extra features, either, which means that once you finish the game, it's over. Even once you complete the final mission, you're immediately reverted to the moment before you started. The game does not have a multiplayer mode, a co-op mode, an online mode, or even a New Game Plus mode. So, once you complete everything, replaying the game or going back into it will be more of a case of how much you enjoyed the atmosphere and general gameplay.
Score: 2/5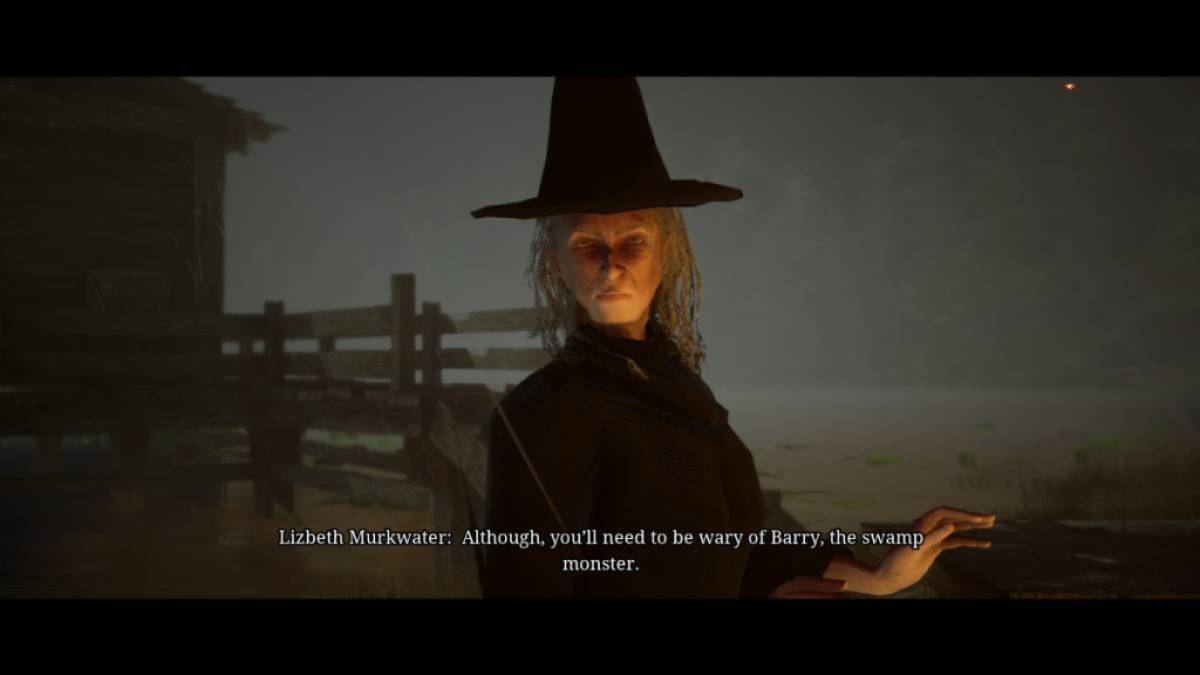 Atmosphere
Choo-Choo Charles' map is very large, with plenty of interesting places to go and stunning vistas to gawk at. However, it still feels very empty in an unsatisfying way. There aren't any animals around, save for a few still animals that seem to be hidden in random places, and there are almost no landscape features. All of the locations that I came across were relatively flat and there purely to build on the idea of space. For instance, there are marked gravestones and summoning circles that make for a cool atmosphere, but they fail to really do more than just that. It's as if loneliness in a fleshed-out world were the intent, but emptiness is what was achieved.
Charles is what really makes the world feel interesting. His random appearances and the music that precedes his arrival are what really make the atmosphere shine. I was always searching for him in the distance as I rode my train to its destination, and I was always wary of how much space was between me and the next place where I could take shelter. But, when he wasn't in the area, there wasn't much left that pulled me into the experience.
Score: 2/5
Verdict - It's almost made it to the station
Choo-Choo Charles has the potential to be a great horror game akin to other indie hits like the Five Nights at Freddy's series. Unfortunately, I feel this will have to happen as players make mods and more content gets released, should there be any DLC. The game is still fun on its own merits and is very easy to get sucked into. I had a good time from beginning to end, and the final scene was most satisfying. But a lacking feature set, stale narrative, and a world that's not fleshed out enough keeps Choo-Choo Charles from approaching the upper echelons of horror games.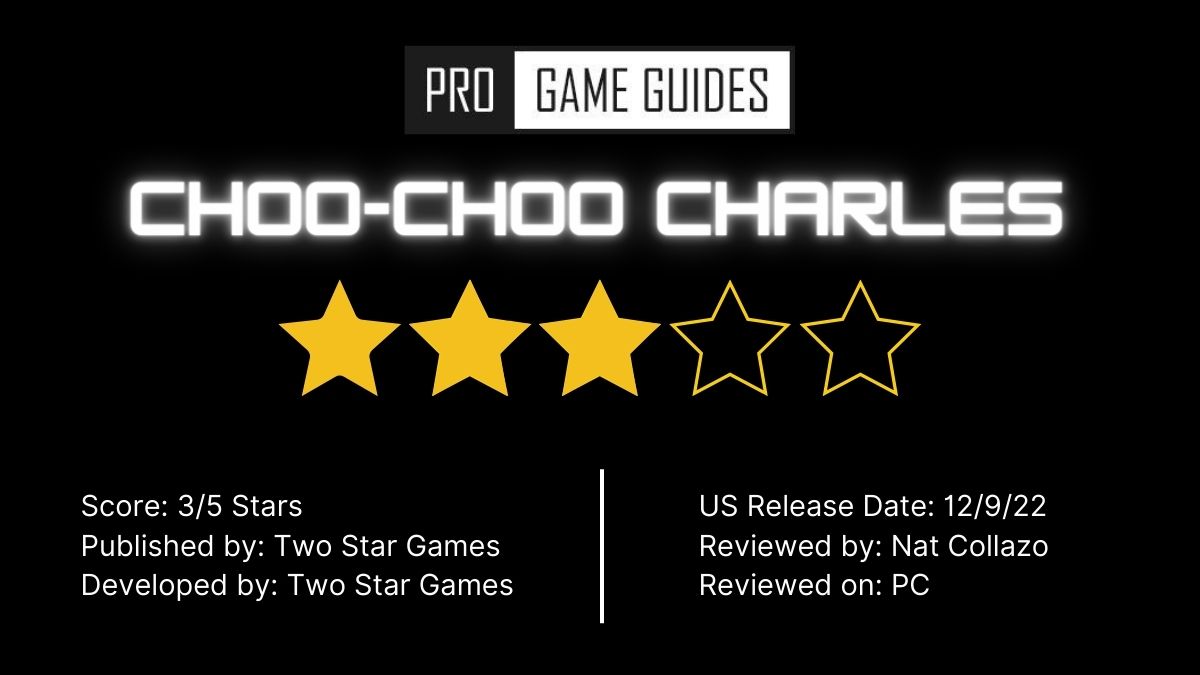 For more Choo-Choo Charles, check out Can you arm yourself in Choo-Choo Charles? and How do you complete Swamp Swimmer in Choo-Choo Charles? only on Pro Game Guides.