Hardcore dungeon-crawling awaits you in Dark and Darker, whether you prefer to dive in alone or in a party. You will often die as you battle monsters, fight other players, and collect loot. With each death, you will notice that you lose everything collected, which may leave you wondering how to keep loot in Dark and Darker.
To keep your loot in Dark and Darker, you must escape the dungeon through extraction. If you die in the dungeon, you will drop any loot you collected during that run. Therefore, you must escape if you want to keep what you have collected.
How to escape in Dark and Darker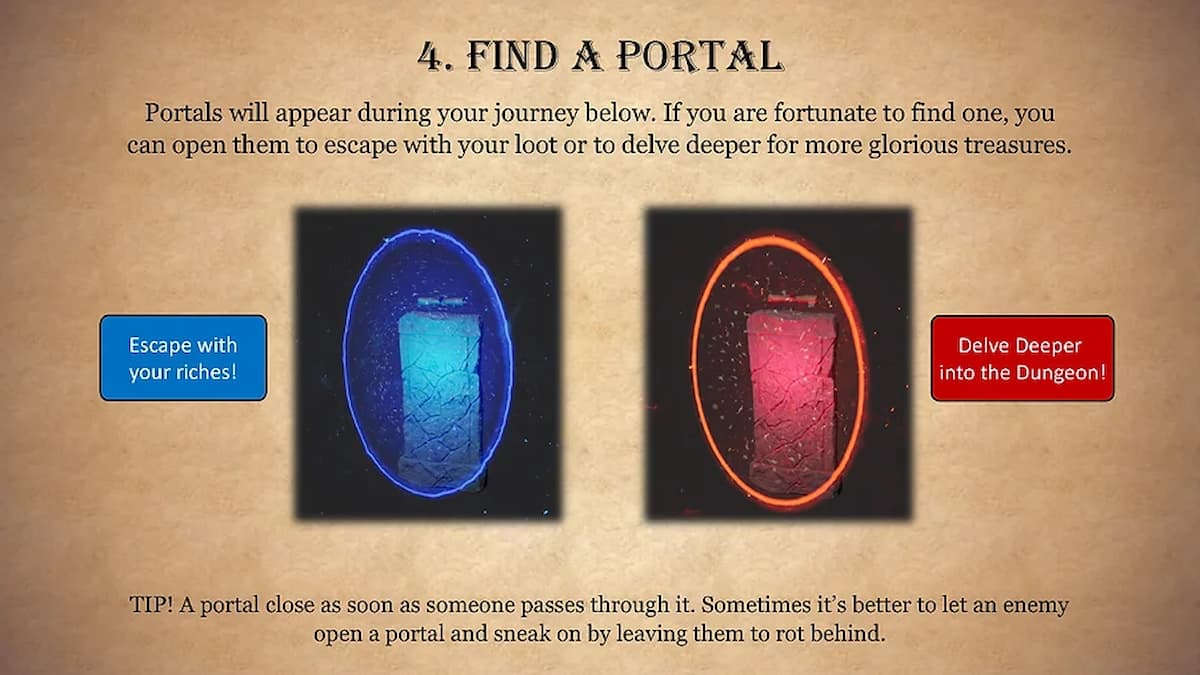 To extract and escape in Dark and Darker, you must find a blue portal. These will appear randomly, typically as the Death Swarm closes in. You must first activate the portal before it opens. Once it is active, you can step through to escape with your loot. Only one player can use a portal before it disappears, and activating it makes an audible noise. So, go through quickly before another player uses it or kills you before you can get in.
Related: Dark and Darker Playtest End Date
How to go deeper in Dark and Darker
You must find a red portal to go further into Dark and Darker's dungeons. These also appear near the end of a round and will let you progress further. As you go further in the dungeon, the challenge will increase, but you will find better loot. Delving deeper is better suited for teams rather than solo play, but you can go deeper even when playing alone.
For more information on Dark and Darker, check out Dark and Darker Cheats and Hacks, Explained and How to Cast Spells in Dark and Darker – Spell System, Explained on Pro Game Guides.