The hideously crooked Max Thompson Jr. is known as the Hillbilly in Dead by Daylight. After slaughtering his torturous parents, he ran through the cornfields of his farm, chasing down anything he could find and kill. This is why he can get to his victims in such a wicked quickness. The Hillbilly is a high-mobility DBD Killer whose persistence and versatility are unmatched.
Best Hillbilly Builds in Dead by Daylight
With the Hillbilly's incredible resilience, this build accentuates his superhuman speed while slowing down Survivors. These Chainsaw Add-ons, Lopro Chains, and Doom Engraving assist the build by increasing the Hillbilly's movement speed and chainsaw charge time. Check out our best Hillybilly build in Dead by Daylight.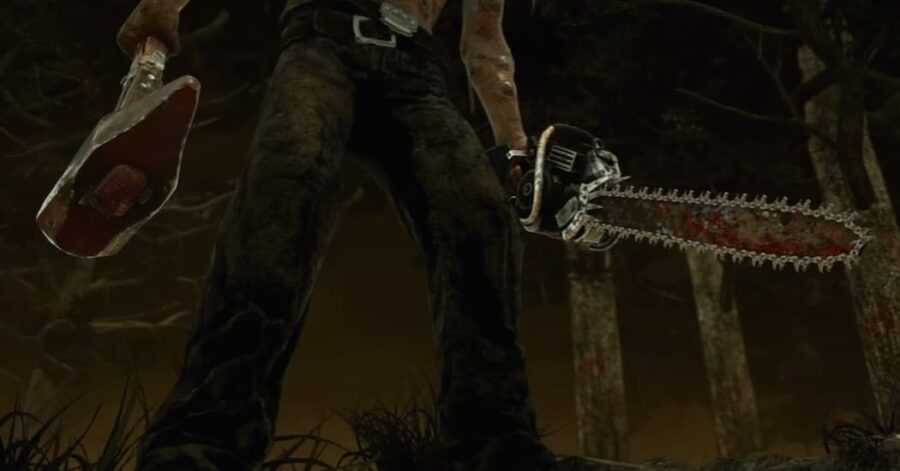 Related: Who created Dead by Daylight?
Bamboozle (Clown Perk)

Performing a Vault is up to 15 percent faster and blocks Vault locations for up to 16 seconds, depending on Tier Level. As if the Hillbilly isn't fast enough, this Killer Perk allows him to move around the map and get to victims even quicker.

BBQ and Chili (Cannibal Perk)

Hook one Survivor and reveal the aura of all other survivors that are 40 meters from the hook, for a total of four seconds. Players also receive a 25 percent stackable bonus to all Bloodpoint gains and can max out at 100 percent, depending on Tier Level, every time a Survivor is hooked for the first time.

Hex: Ruin (Hag Perk)

Slow down the regression speed of all damaged generators by up to 200 percent, depending on Tier Level. Ruin will immediately begin its curse on all generators that are left unrepaired, lasting for as long as the Hex Totem stands.

Pop Goes the Weasel (Clown Perk)

After hooking a Survivor, the next generator broken by the Killer is regressed instantly by up to 25 percent of its total progression, depending on Tier Level.
Be sure to browse the PGG site for the latest DBD news, killer (slash) survival guides, and lists. In the meantime, check out our Best Hag Builds in Dead by Daylight and our Best Blight Builds in Dead by Daylight.